Baa Woon; translation = Balloon . Nicolo is going through his language explosion and one of his newest words in balloon. Francesco came home with 2 balloons the other day after an afternoon out with daddy. They played with those balloons for hours. They wanted to take them to bed but with the strings attached I protested and did not allow it.
The next morning the were almost completely deflates and would not "fly". They still wanted them but appeared a little disappointed at the lack of aerial height they maintained. I decided to run out on my "lunch hour" and pick up 2 new balloons from the party store around the corner from my work.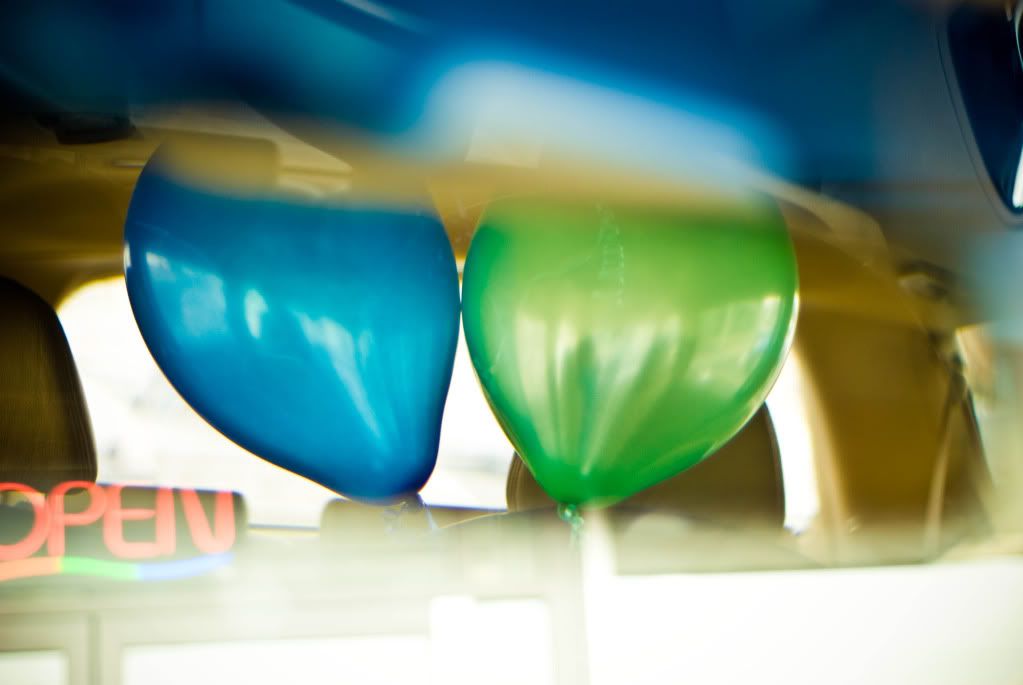 2 balloons = $1.30
2 balloon weights = $.50
Hearing my baby say Baa Woon a million times = priceless!