Months ago my niece and I made Terrariums.  Here's a little reminder picture with my cute niece.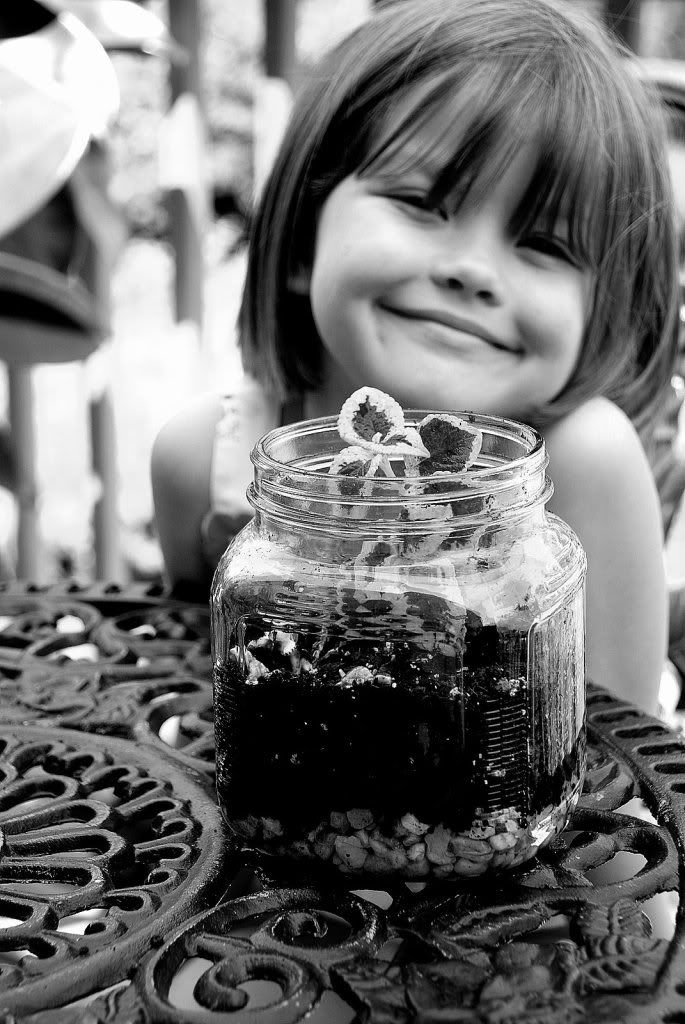 She decided to take the larger Terrarium home with her and left me with this little guy.  I put him in my window above my sink.  I watered it approximately every other day with coffee.  I would just  dump any left over coffee in it in the morning and now look at it.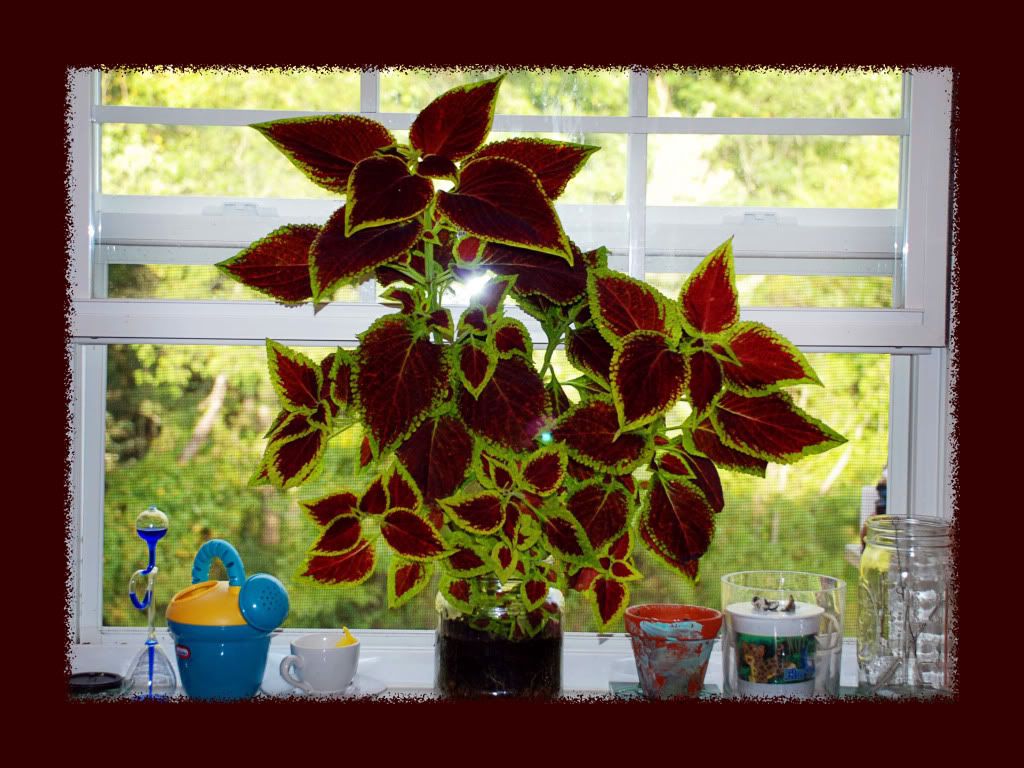 If only I looked that good from drinking coffee.
** I poured coffee in it because my MIL told me she use to dump left over coffee in some of her plants and they really like it.  One morning as I was pouring the left over coffee down the drain and  I remembered what she said.  I decided to pour  a little into the plant.  It started to grow and I just keep pouring coffee in it.  It really seems to like it.  I have some of the original plant outside that gets just water and the same sun as this and it is no were near the same size.