I originally was attempting to focus on my nephew but then the fence keep getting in focus.  I took the shot thinking it may come out pretty neat.  I am glad I did, I think this was the best shot of the weekend.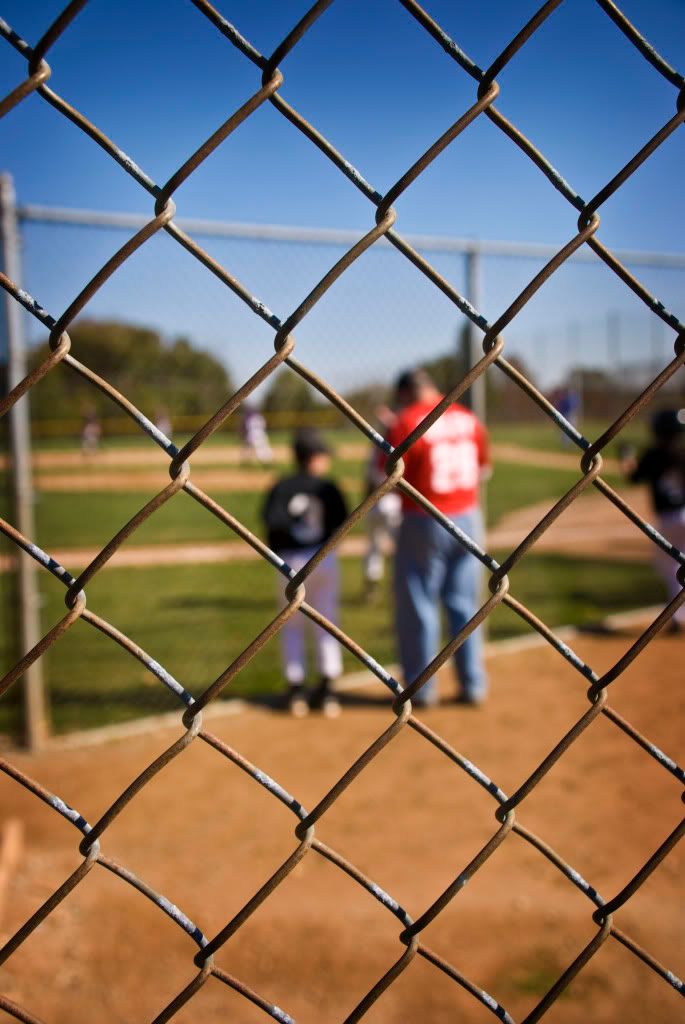 For more best shots, head on over to 
Mother May I
 and see what every one else has to share!
P.S.   GO PHILLIES!!!!!!!