which one I like best.  
I am continuing to learns tons of tips and trick for my photoshop program.  I captured  this picture of Francesco admiring his reflection in our neighbors van.  I really like how you can see his face in the reflection.  
Actions are great, with just a click you can get some really neat effects, I also enjoy the tutorials that teach you how the action works.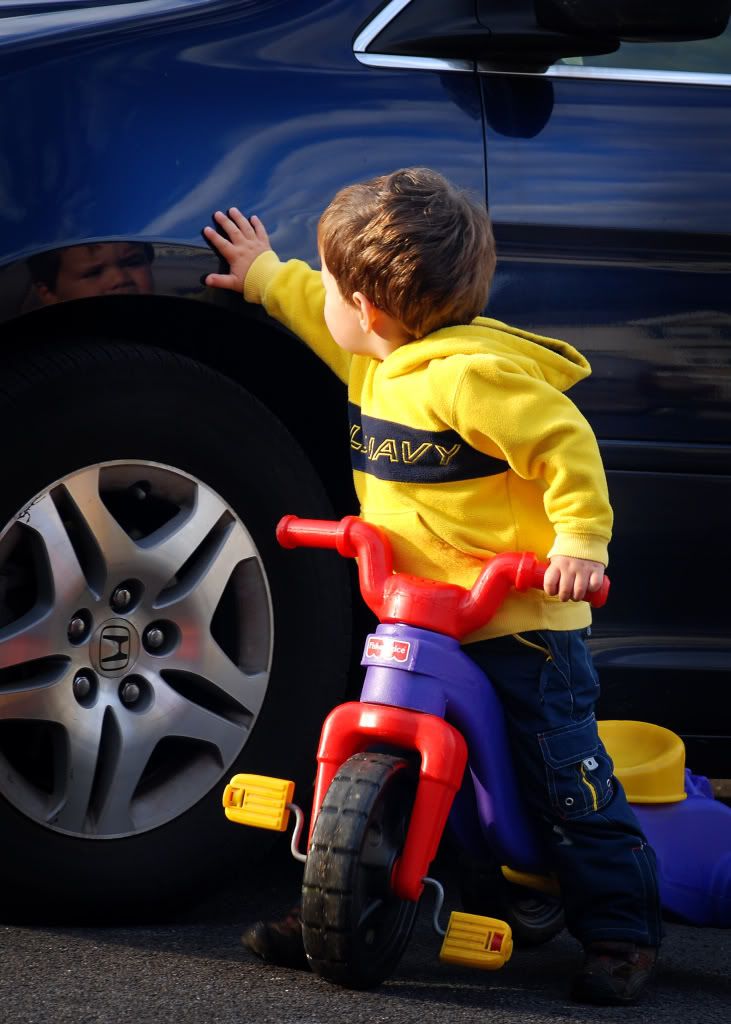 I just adjusted the levels on this one and put a light vignette around the edges.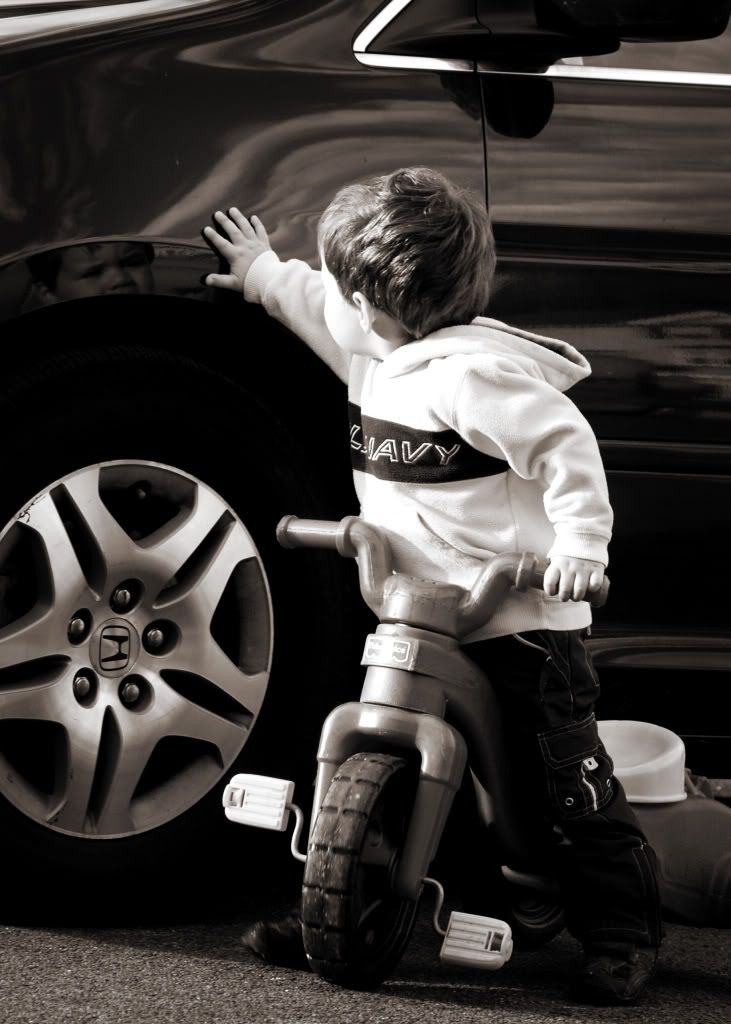 This one I used an Action on it to get to be B&W.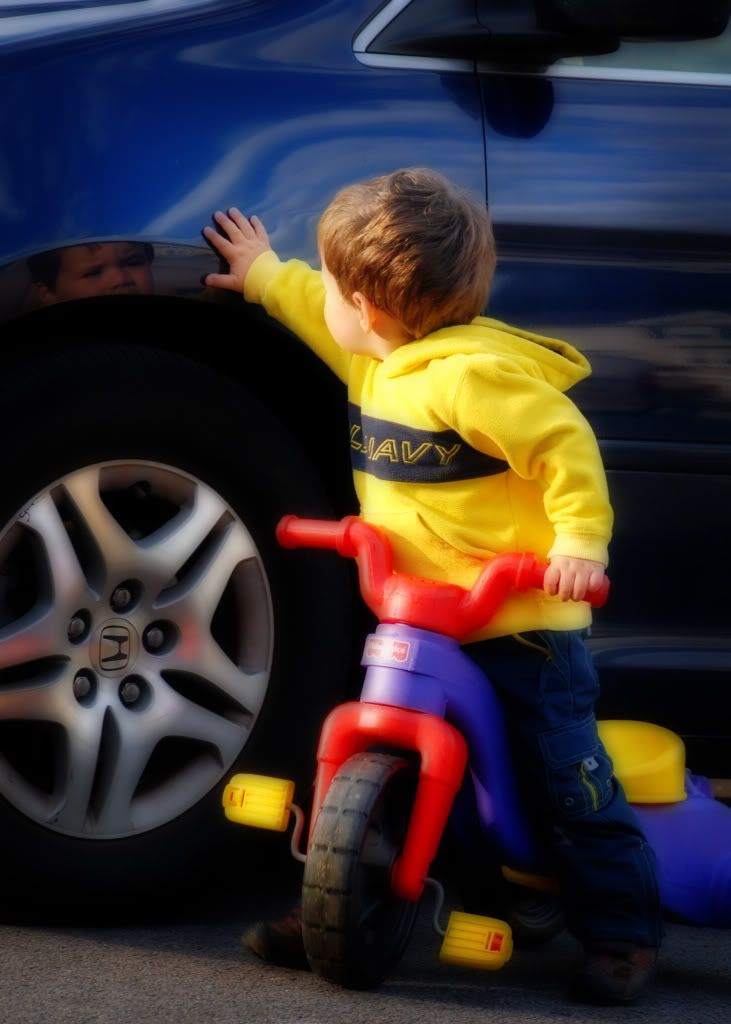 This one I found and action called Creamy Toffee Latte...sounds yummy, I did take some of the effect off of him and the reflection of his face.
Like I said I am undecided on which one I like.  What do you think?