I feel like lately most of my pictures on this blog have been of Nicolo. That is mostly because he will sit still long enough for me to snap a shot. Even if I do get a shot of Francesco it usually out of focus because he NEVER stops moving.
He is my focus today. We had a Pre-Op appointment this morning and I was so impressed with how well he behaved. He is going to have balloon catheter dilation of his left tear duct and removal of his ear tubes. Nothing major but this time around I am more concerned. I think it's because I know he remembers things now. When he was 18 month old and they took him from me for the tube placement he was groggy and I know he did not remember. This time he will be groggy again but I am so afraid of the look on his face when they wheel him away from me.
Like I said, I could not have been more proud of him this morning. He listened, followed directions and used good manners. It was nice to hear from the staff what a well behave little boy he was.
I of course had my camera in my purse, but again I keep forgetting to look at my settings (I had the ISO at 800 from the night before trying to take a picture in low light) and I don't think they came out as good as I would have liked.
Waiting to go to the exam room: he looks so serious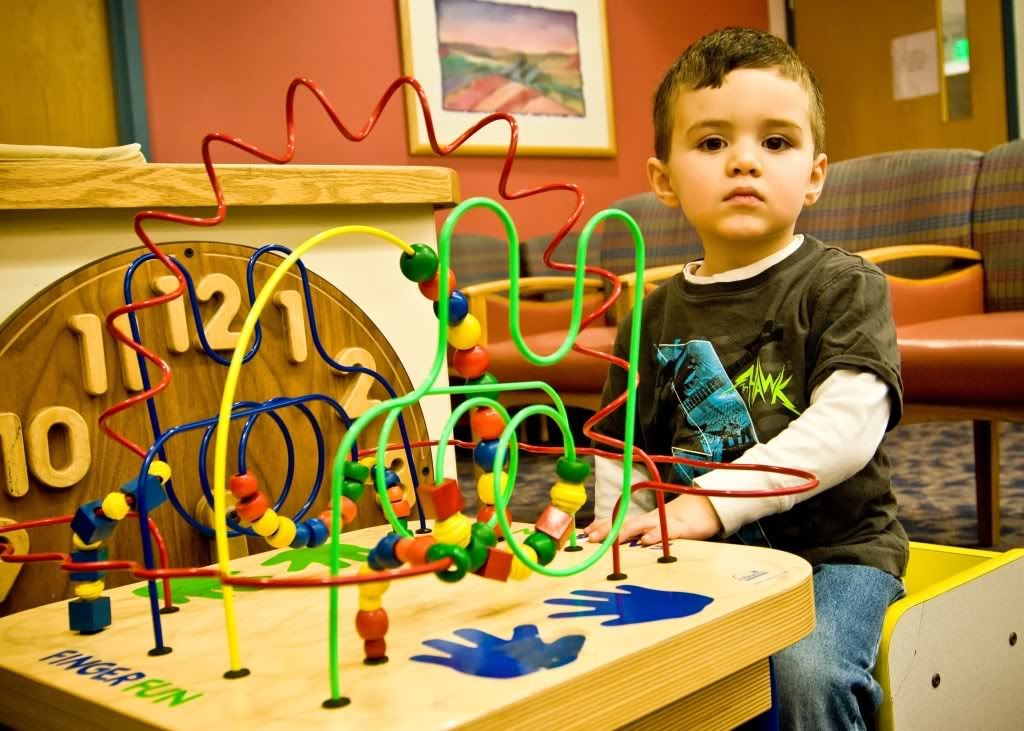 Waiting for the doctor: he did great entertaining himself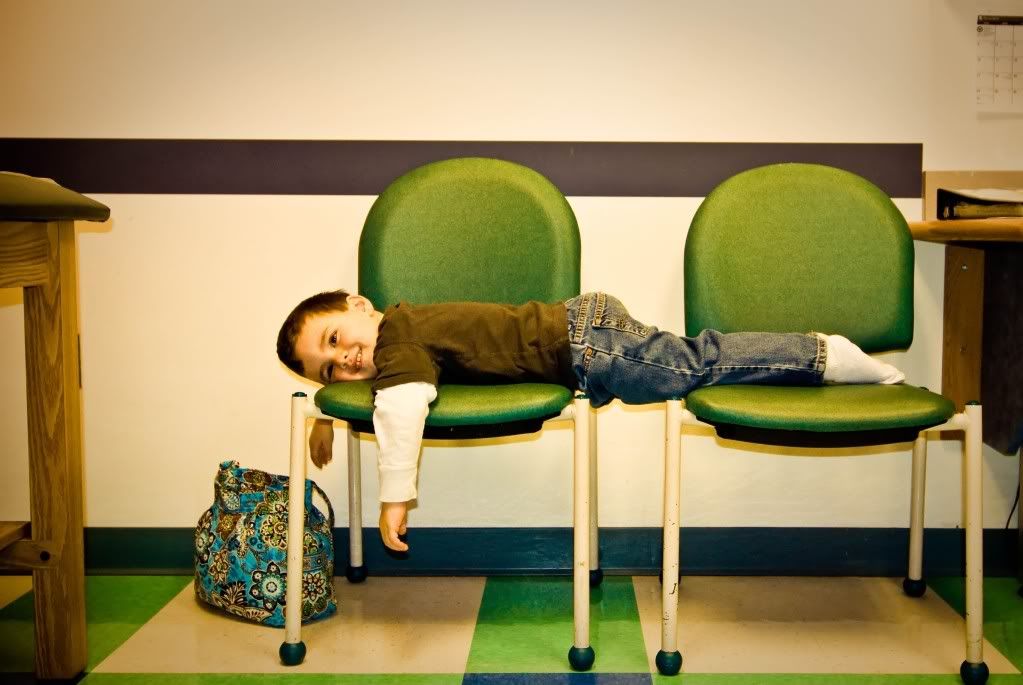 His procedure is Thursday and I just can't wait for it to be over.