I took the boys to the park around the corner from us on Saturday in the 90 degree weather. They begged to go out and since the backyard is a work zone right now we had to head to the park.
I tried snapping some shots of them on the swings because they were having a great time. When I went through the images this in the one that stood out the most to me.
I love the way his fingers are gripping the swing.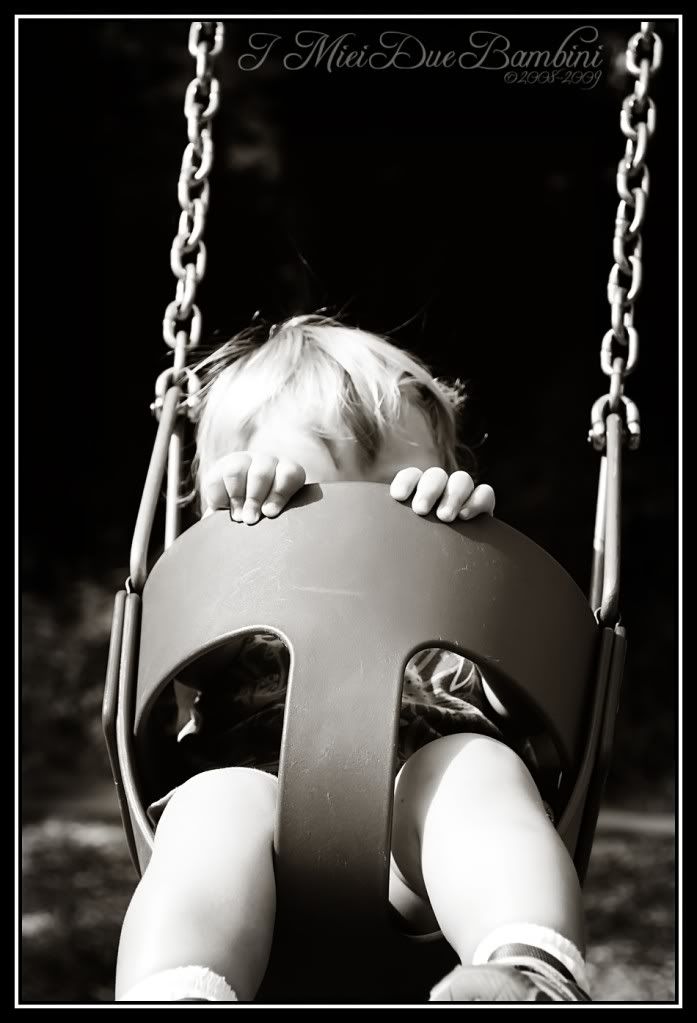 Head over to Tracey's at Mother May I for more
Best Shot Mondays
.