I was fortunate to participate in
Scott Kelby's 2nd Annual Worldwide Photo Walk
a couple of weeks ago. I had such a great time and meet a bunch of other people who shared the same passion as I do for photography. It was nice to also take pictures of the city, I went to school there and it had been a long time since I just took a walk around.
There was also a contest involved. What is to happen is one picture from each Photo Walk group gets selected to be entered into the larger contest. The larger contest has an awesome grand prize and some nice honorable mention prizes.
This morning I get an e-mail from the leader of my group letting me know that he selected my image, "In Harms Way", as the winner of the group to be entered into the larger contest. Pinch me because I swear I am dreaming.
In Harms Way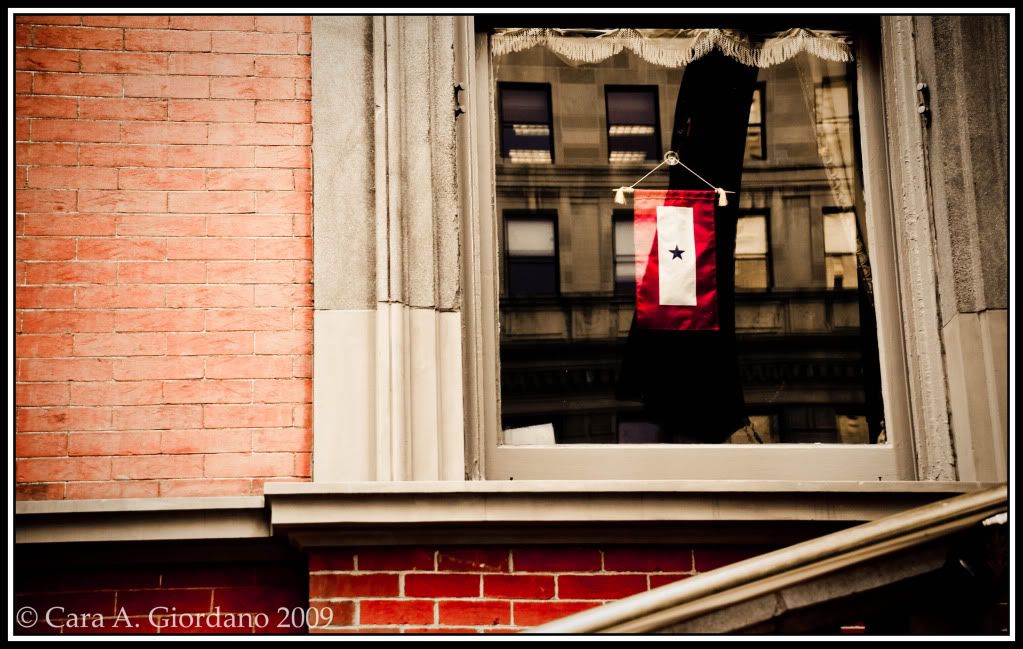 I e-mailed him back to say thank you and let him know that the photo had personal meaning for me as well. The photograph is of a service flag that is hung in the window at the
Union League of Philadelphia
. A service flag represents that a family member or organization member is serving in the Armed Forces during a time of war. When my brother and brother-in-law were serving overseas we hung the flags in our windows. We are fortunate that at present they are both home with their families. When I saw the flag I knew right away what it meant and I just had to take the picture.
I told this story to the Walk Leader and he e-mailed me back saying that, "the story behind it makes my decision that much more solid. I went through all the pictures and it was just one of those moments when the shot just made you think."
I am completely honored and astounded. I am having a great day!