So we did a little combined Birthday party for my niece and Francesco when their cousin DW was in town. He is not near by so we cherish anytime he is able to hang out and visit.
My mother scheduled the party and everyone had a great time. The store we were at was painted Yellow everywhere and no matter where I bounced the flash or did not even use the flash everyone looked jaundice. Even when I fixed the white balance the yellow of the background was so overwhelming I just couldn't take it. I really like the B&W, I think it stops you from being distracted by all the crazy colors of the store and really focuses on the subject.
Not following direction to sit in the circle.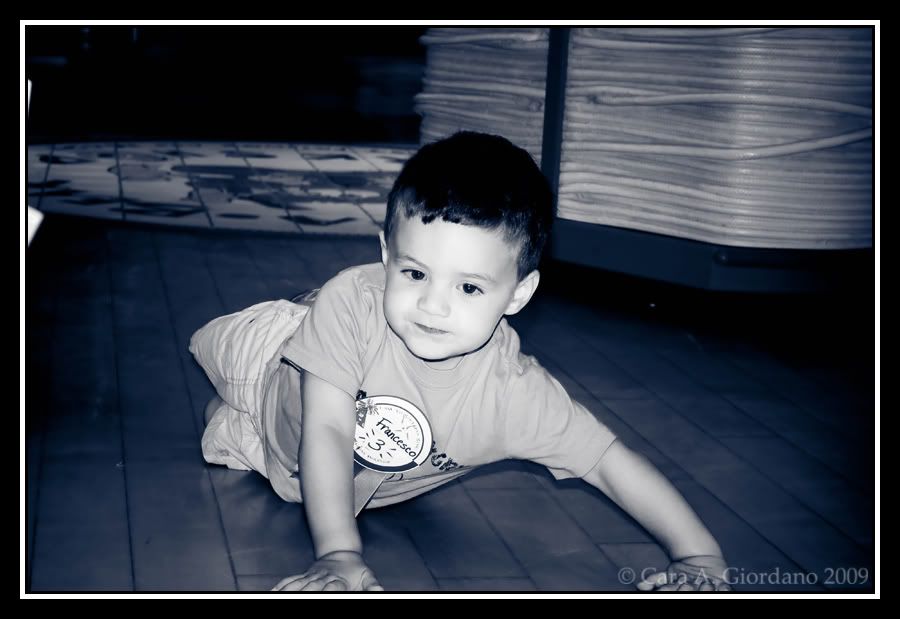 I had to bribe him to sit still.
Nicolo doing his own thing.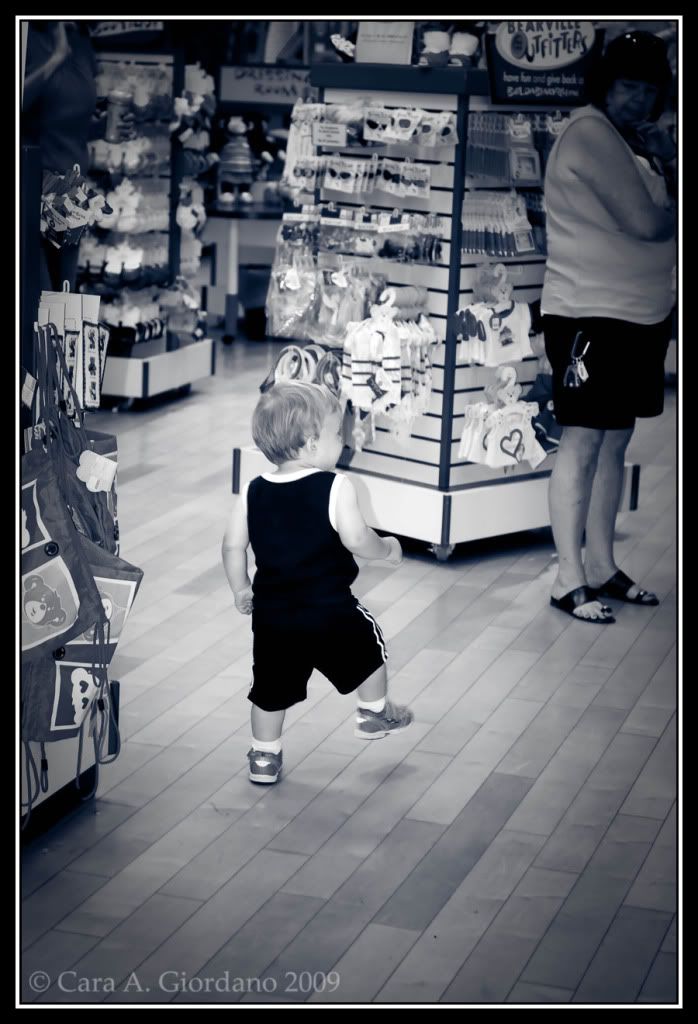 A little shopping.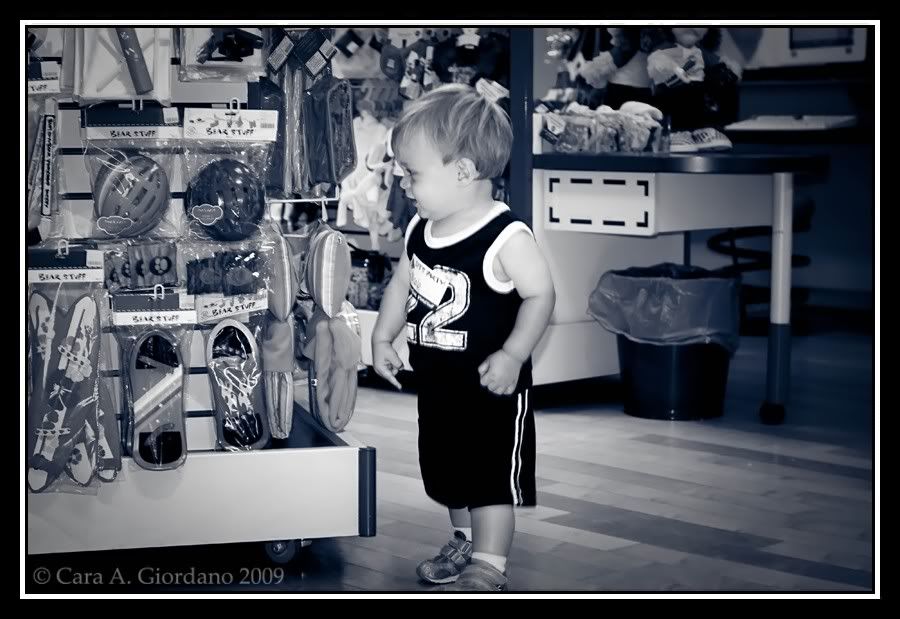 Listening to instructions.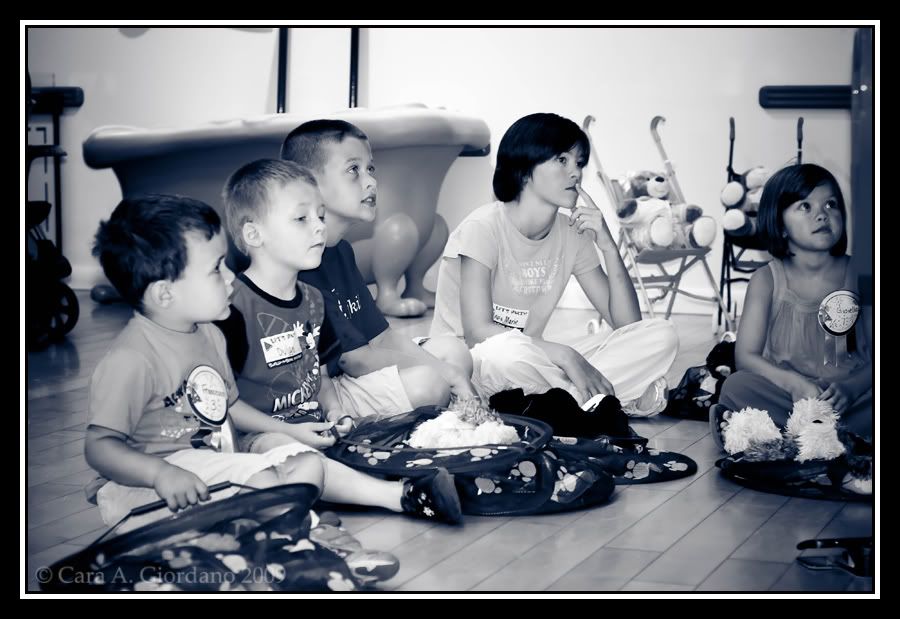 Having a good time with DW.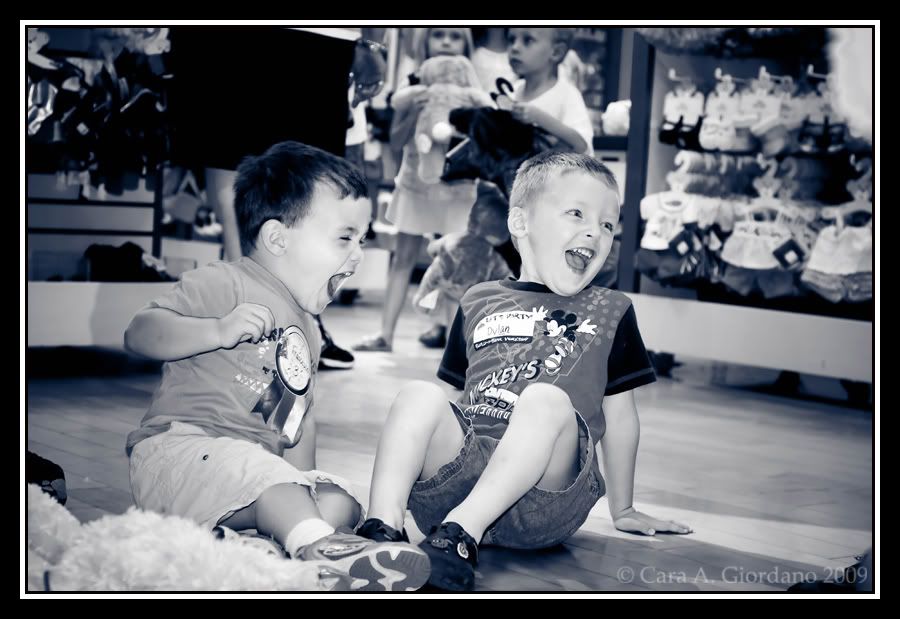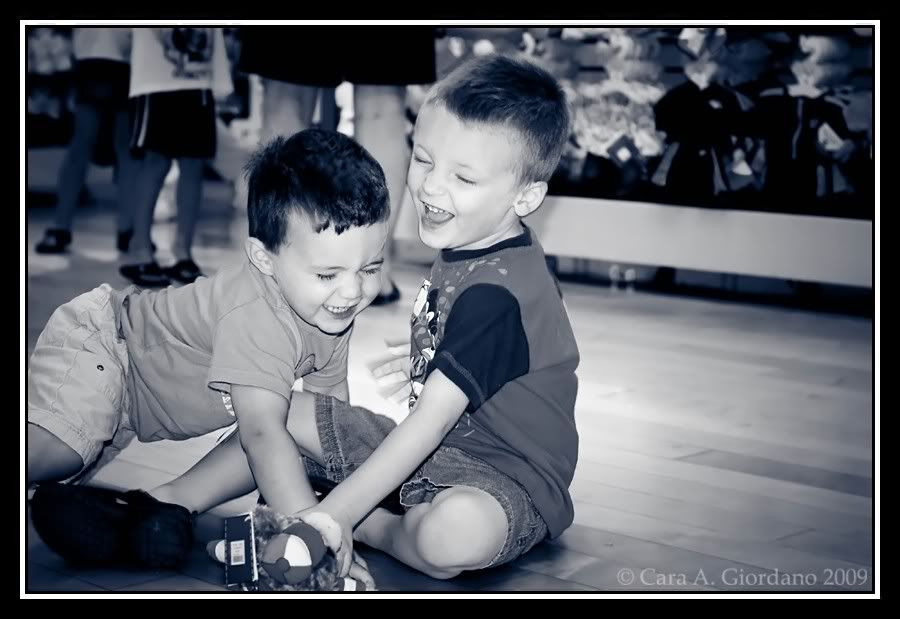 Giving Soccer and Sparky bathes.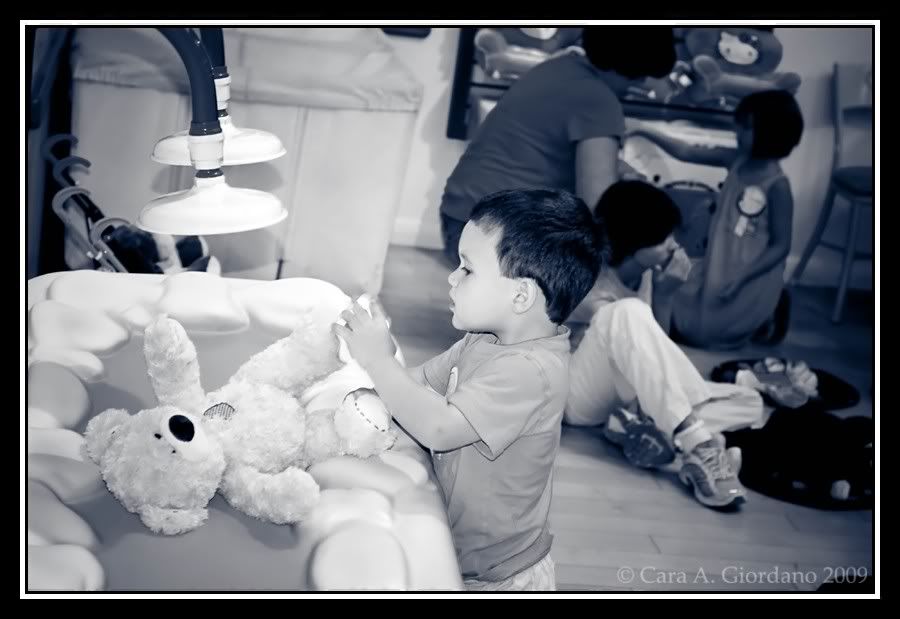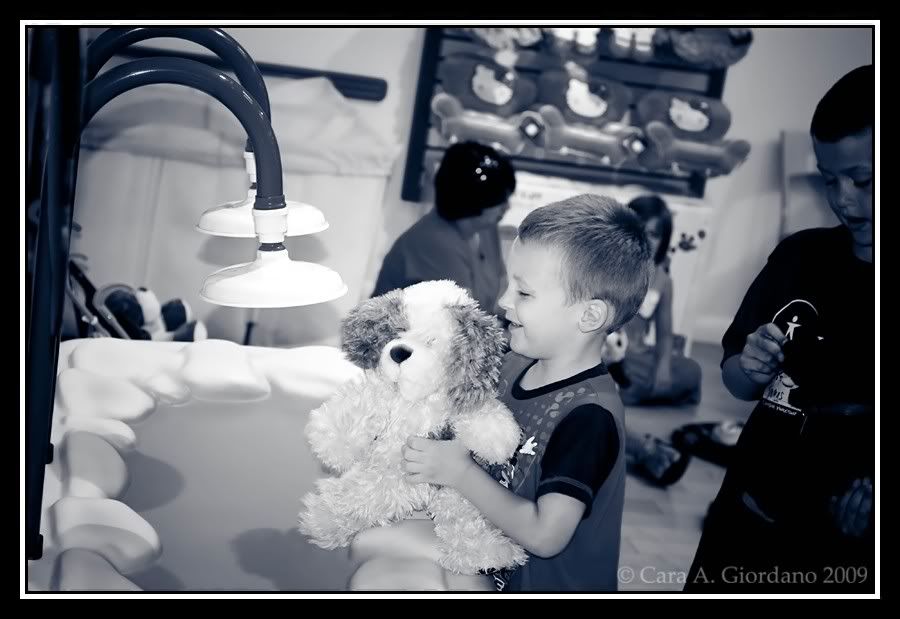 This is an outtake of the entire group but I just love it more than the one of all of them looking at the camera with cheesy smiles.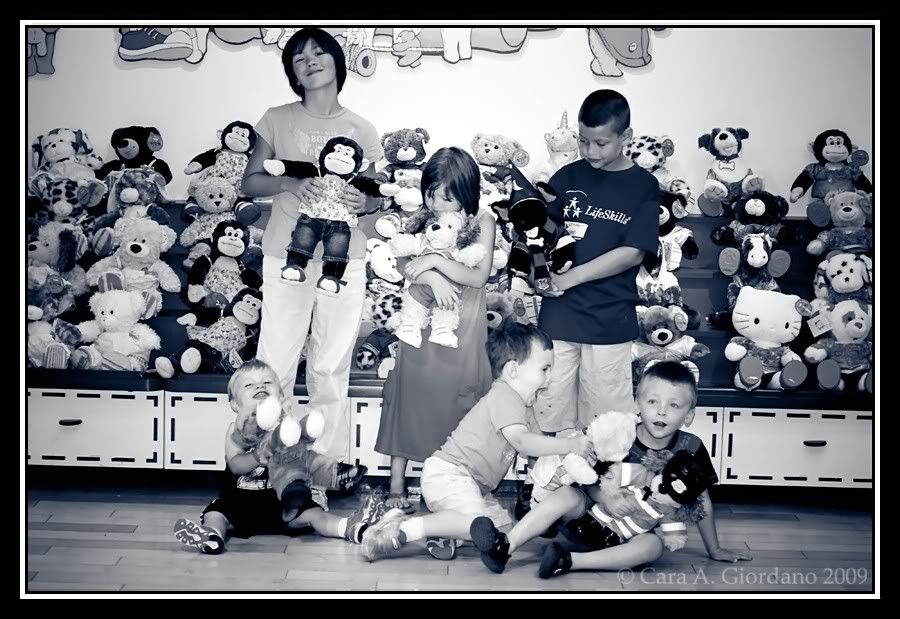 We had a great time and I even took both boys to a restaurant with everyone for lunch. I was dreading lunch but it went much better than I had anticipated. More adventures to come!