I am actually posting today! I have been so sporadic lately due to being just plain busy. Home today with a sick toddler who is now peacefully napping so I am seizing the moment.
I have actually been taking some pictures lately of the kids doing some fun stuff. We have been to a couple of amusement parks lately as a family and it went great both times. It was 90 degrees and 100% humidity the one day but the water park really cooled us off. Then we had a Build a Bear party with the cousins to celebrate 2 Birthdays while one cousin was in town.
So be prepared to be inundated with cute kid pictures in the coming week. I am calling this one my Best Shot Monday because it was a quiet moment I captured in the midst of all the adventures. I love quiet moments.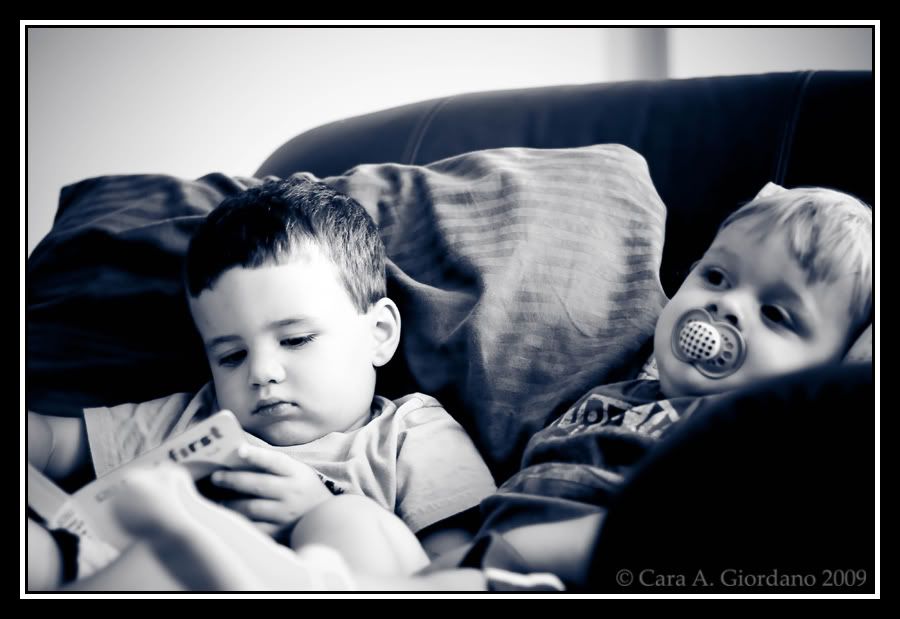 Head on over to Tracey's at
Mother May I
for more best shots!