We decided to take a trip to Hershey with the boys. We went with our great friends and their 3 wonderful children. We of course picked the hottest most humid day of the year to go but survived.
We started at the Boardwalk and it took both boys a bit to warm up to the crowds. Once they did it was hard to get them out of the water. Francesco did not get the concept of wait in line for your turn. It was a goo thing most people seem to just let the crazy 3 year old cut in line and go down the water slide. Nicolo love the small wave pool and would have stayed there all day if I let him.
I did not manage to get any picture at the water park due to the water ( I had already tempted fate once...which is another post).
Once of the sweetest thing that day was how Francesco and my friend little girl really bonded. She is my god child and take after me an likes younger men. They are 2 years apart but as you can see Francesco is almost as big as her and probably weighs more than she does.
I could not get over how they were the ones that decided they should old hands.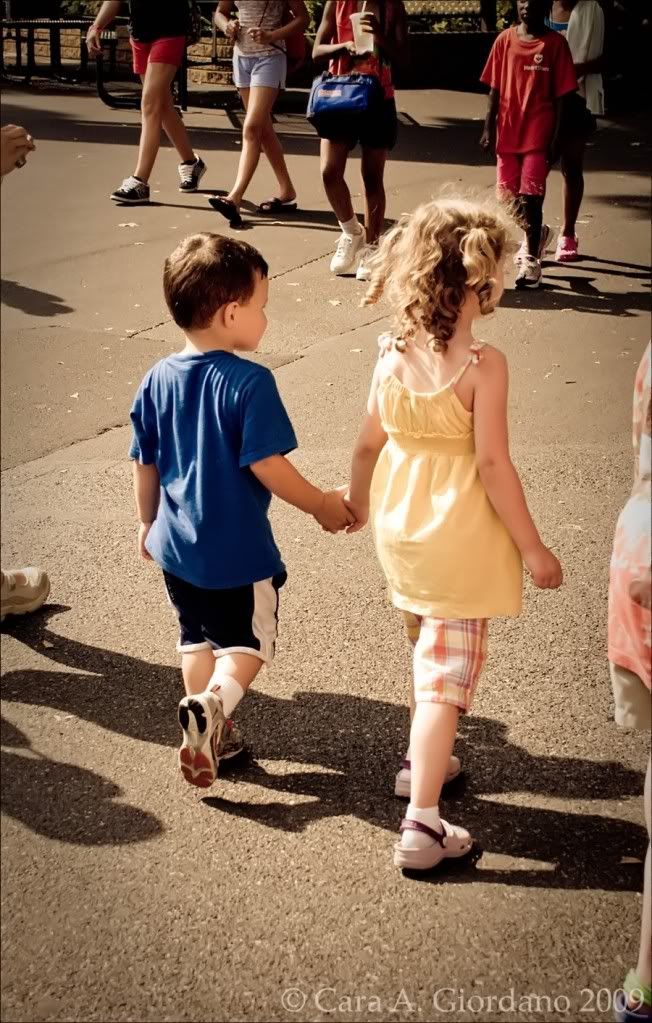 She is explaining to him what they are going to do next.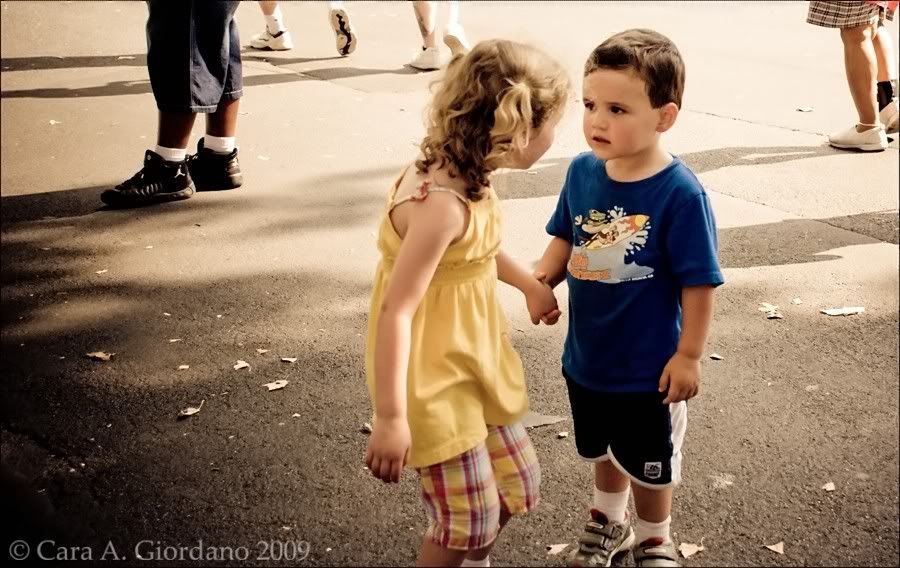 He wanted to do this ride over and over.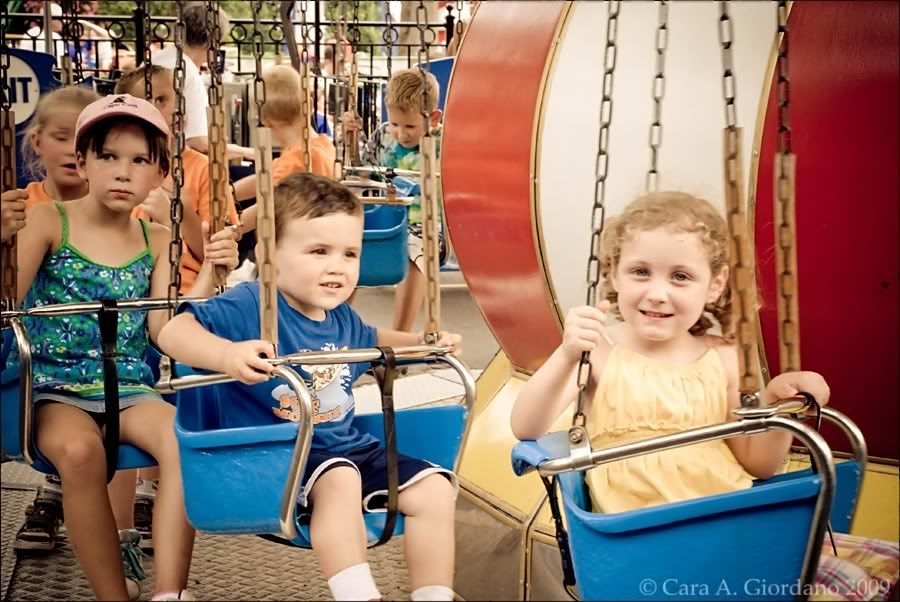 Again they did everything together.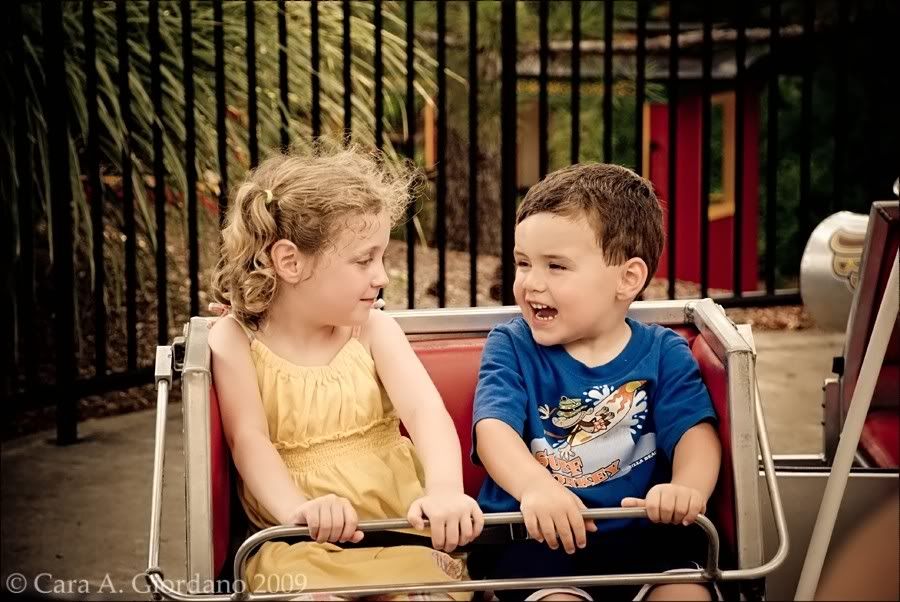 I just love the expression on his face in this one.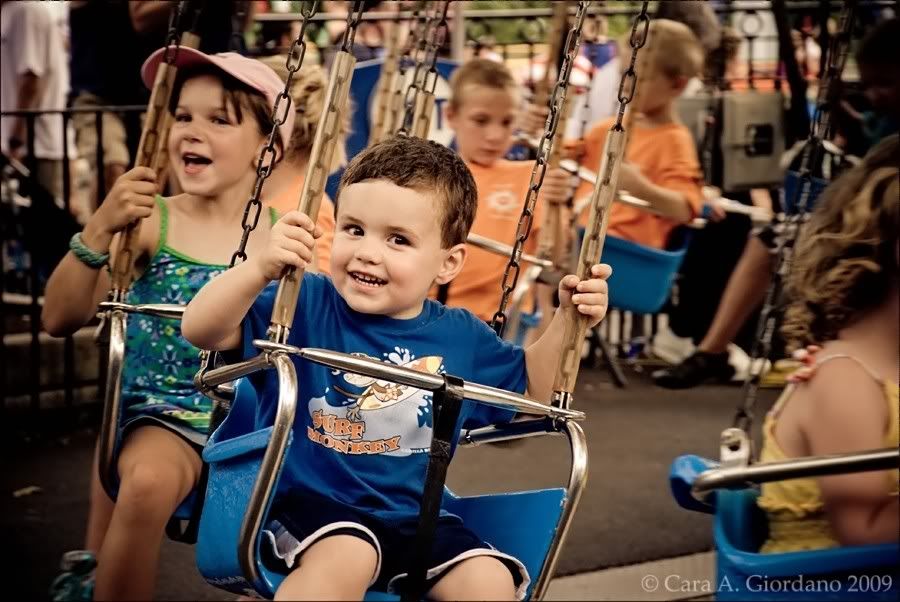 Overall it was a super long, hot, humid and fun day. I am amazed as how well the boys did. We are definitely thinking Disney next summer.