Amy Jo of
Cheese Party
has taken the reins and is now hosting Theme Thursday. Her theme this week is "New Beginnings", how fitting.
I just wrote a little addendum to my last post about the cute Easter Baskets. They were made by my mother who also made the ceramic eggs in them. I states that I wanted to post some pictures of the other eggs she had made for me over the years and now what a great theme to post on. My mother decorates ceramic eggs for her family and friends at Easter each year as gifts. They are amazing in their meanings and the time it take to make them, I think it's how she relaxes.
I always think of new beginnings when I see an egg.
These are the ones from the boys little Easter Baskets this year.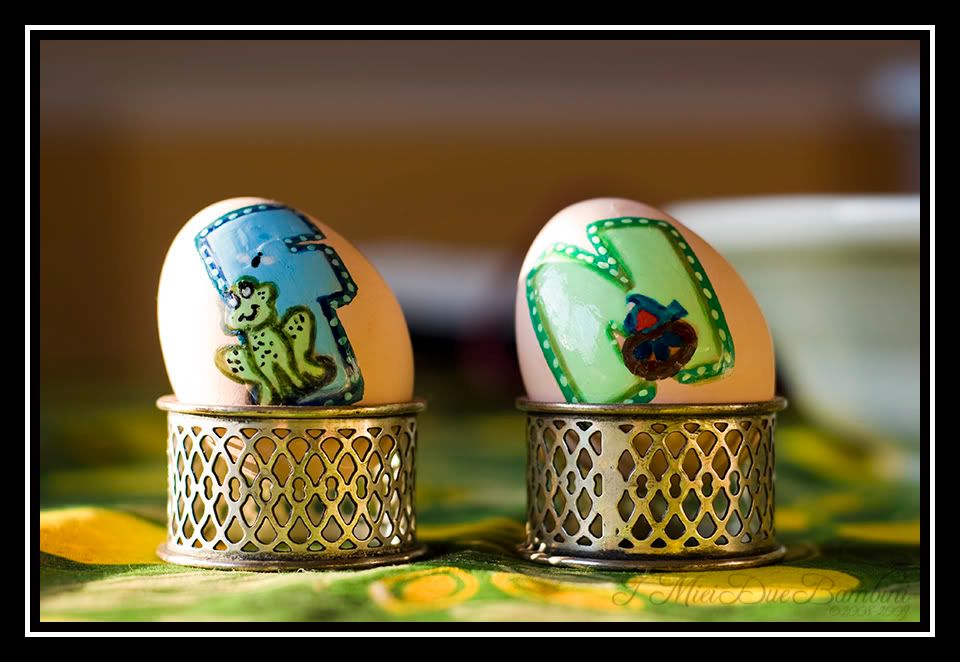 This is Francesco's egg from last year, it's a child angel holding an egg.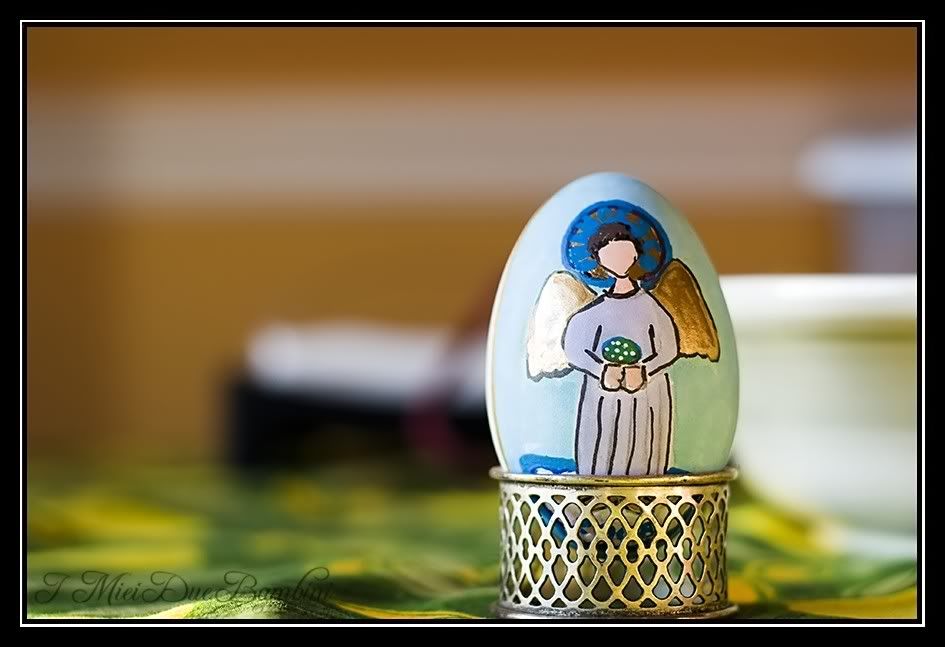 This is one she made for my MIL, it her patron Saint.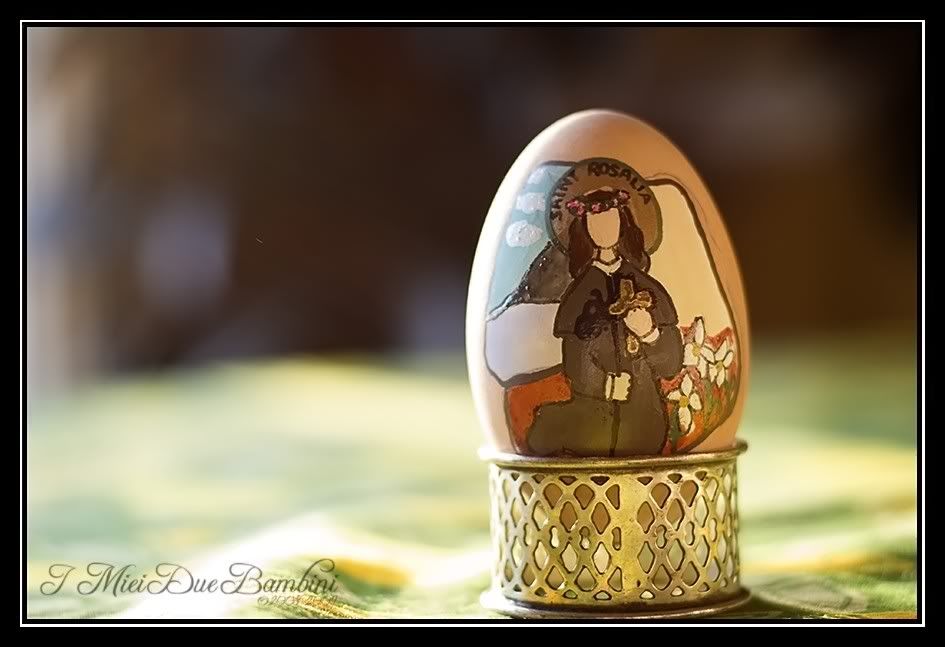 This is Saint Michael, for some reason my mother thinks my husband is a saint, boy does he have her fooled (LOL)! This is one of the first one she made when she started making eggs years ago.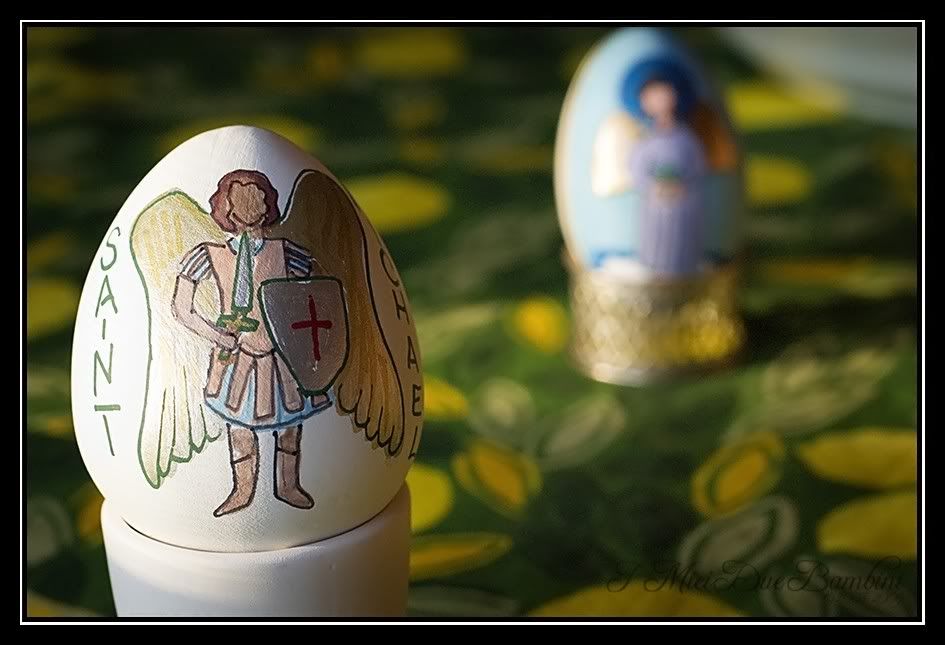 Head on over to Cheese Party for more
New Beginnings
.