I am feeling very disconnected lately, I am certain it has to do with my crazy work schedule. One week to go, overnight shift, hanging in there.

I had not pick up my camera for so long it had dust on it. Then when I turned it on it wouldn't take picture, arghh. In the end it was only because my lens aperture ring was not locked at the minimum aperture, can you say Thank God. For about 20 minutes I thought something was really wrong.

I actually did not have to work on Sunday and I took the time to hang out with the family. While Michael and Francesco drove a boat around the lake, Nicolo and I hung out on Nana's front lawn. He still hasn't taken off with the walking but will take 3 - 4 steps when he wants.

I am not sure why I did these in B&W, the grass in my MIL yard is so vividly green, I think it reflect my mood a little.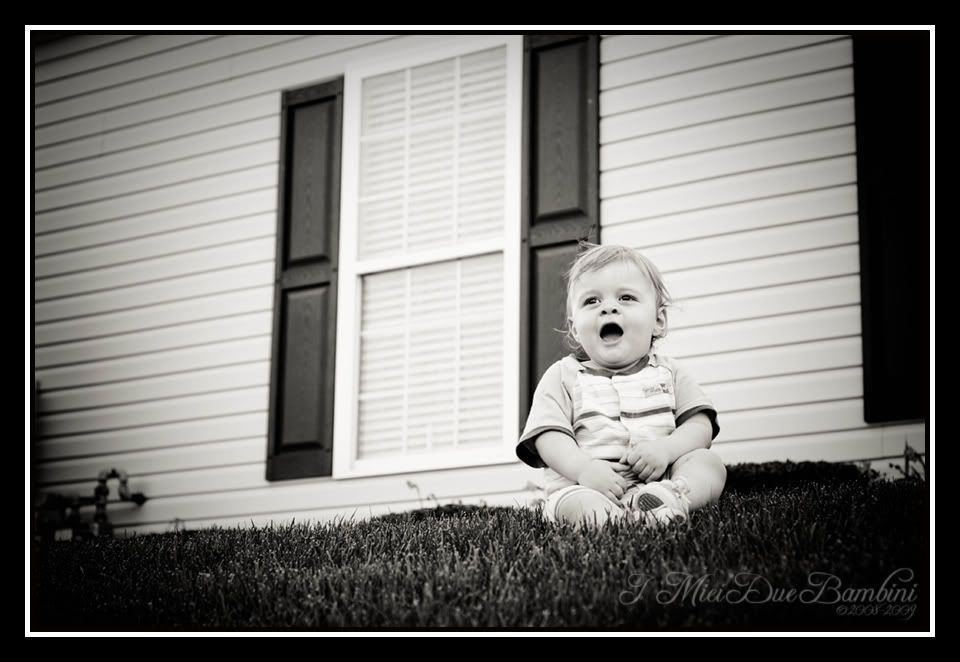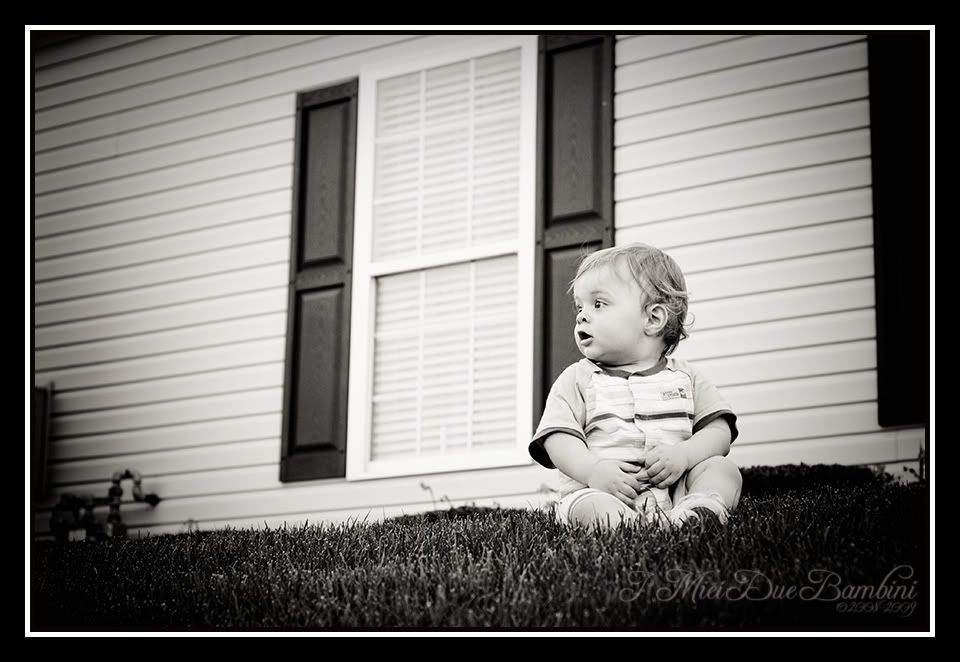 Swing on by an visit Tracey's for more Best Shot Mondays
!