While stuck in the house during the snow storm we tried to keep two small energetic kids occupied. We moved from trains, to coloring, to cars, to puzzles, etc.
One activity that they both loved was setting up and knocking down the dominoes. Francesco was really good at getting them set up and Nicolo was amazing at knocking them down (LOL). They both cracked up every time the dominoes fell, so we did it over and over and over again.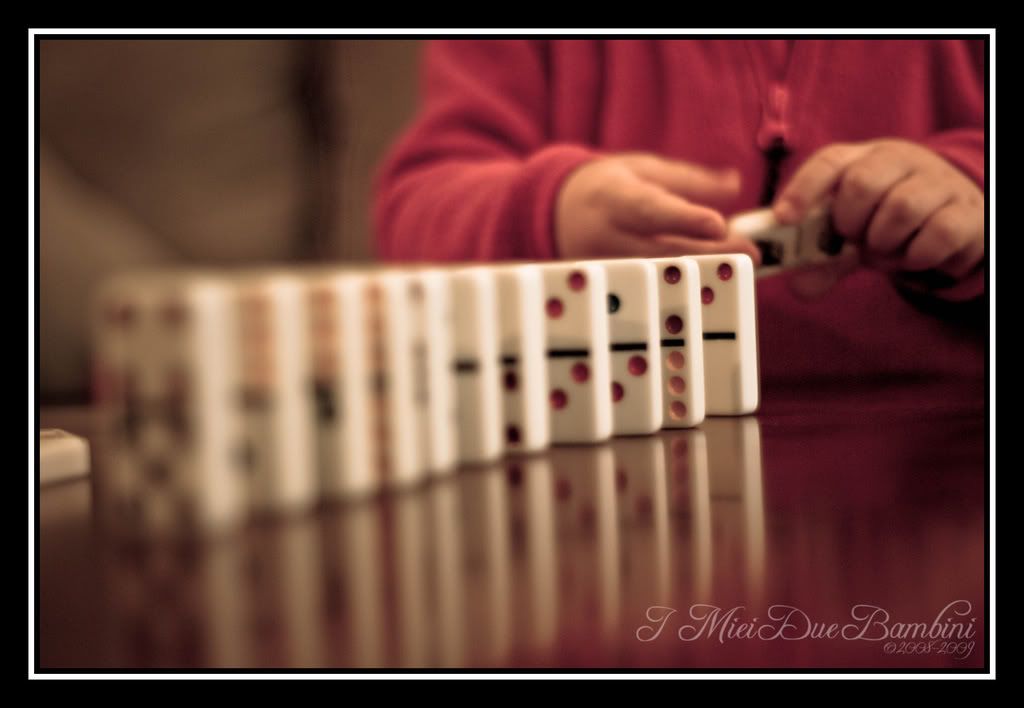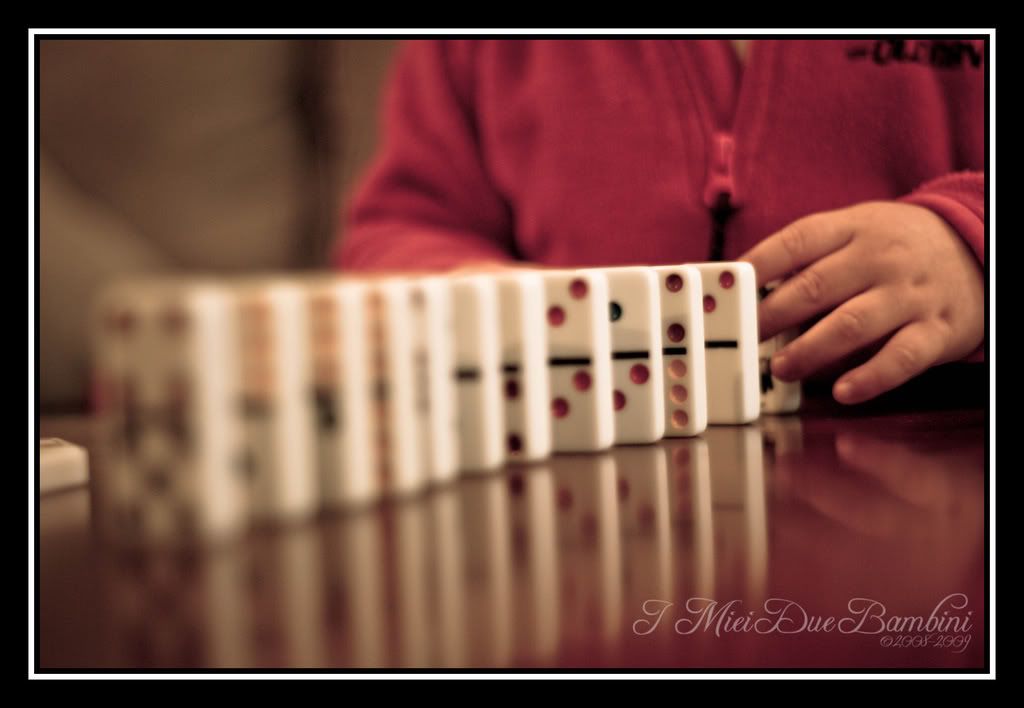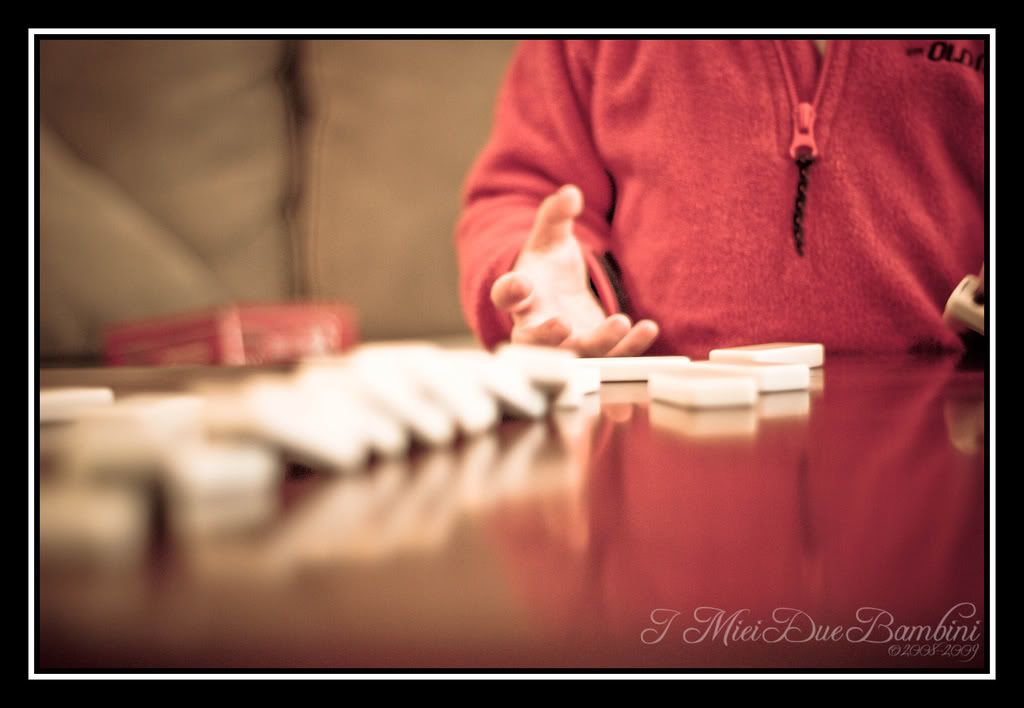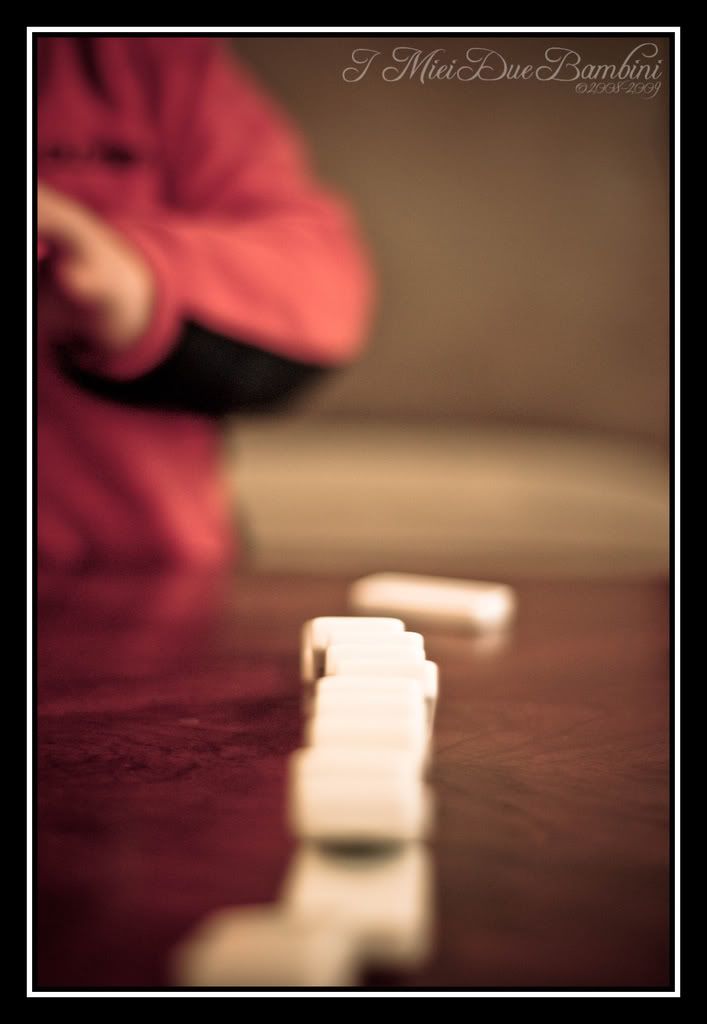 Isn't it amazing how the little things in life can bring out the laughter. Head on over to
The Land of K. A.
for more Theme Thursday: Laughter.