I still have to get up at the crack of dawn on the weekends, but I am okay with that. Saturday and Sunday mornings are my favorite times with the boys. We spend a lot of time in the kitchen, lazily eating breakfast, playing with pots and pans, coloring with markers and sometime baking sweets.
Even though we are up early it is still a very relaxed time, which is in short supply around here right now. I also get amazing sunlight in the kitchen in the morning which of course makes me run for the camera. Because of how my house is situated I really do not need to put up curtains or blinds in the kitchen, so all the natural light just rushes in. Saturday and Sundays are the only time we get to enjoy all that light (the cat on the other hand get to lay in the sunbeam every day).
These are just two of the shots I took on Saturday, I used a Chocolate B&W Action I got from Rita over at
CoffeeShop Photography
. I love actions, they really cut down on processing time. I love taking pictures more than processing so the less I have to do the better. I am also learning to use Lightroom which has some awesome PreSets that cut down on time.
Francesco in the snack jar.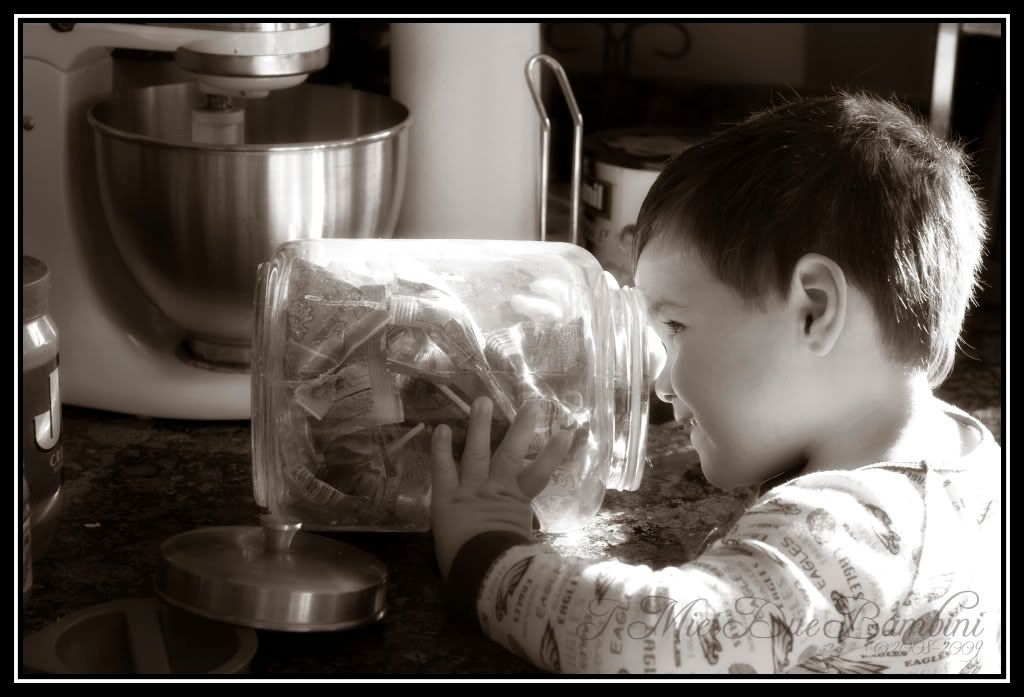 Nicolo enjoying his English muffin.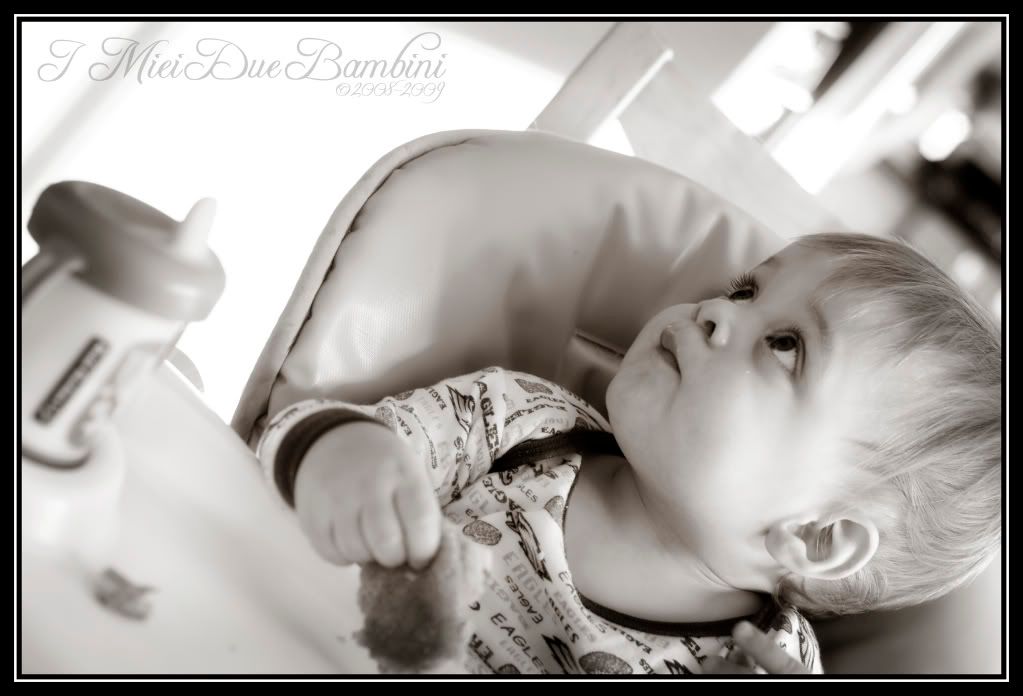 Head on over to Tracy's at
Mother May I
for more Best Shot Mondays.