About a month ago I attempted to make a cake from scratch for my FIL's Birthday. I wrote down the ingredients and the recipe a went out to gather my supplies. I purchased good vanilla ($10.99 for 4 ozs), cake flour, sweet butter etc.
I was so excited to make this Very Vanilla Cake. If all came out well I was going to use the same recipe for Nicolo's 1st Birthday cake. Well, something went wrong, the cake did not rise one bit. It took forever (1 1/2 hours) to cook and once it cooled it weighed a ton. It was a complete disaster, I was so disappointed. I had to quickly whip up a Betty Crocker cake for the party. That cake came out great and all was not lost.
I still couldn't believe the other cake was so bad. I went back to the recipe I wrote down and compared it to the original I found on line. Low and behold I transcribe incorrectly the amount of baking powder. I wrote 1/2 tsp when it called for 1/2 Tbsp. Yeah, I know, I know.
So since it was a mistake in the ingredients I thought I would try again, I really wanted to prove to myself I can make this cake. I also wanted to try it in the Giant Cupcake Pan. Thank to my friend over at
Baked By Beanie
who let me borrow the pan, I made another attempt at the cake.
These are the ingredients, see not that crazy. The only thing I did not have here which I will for Nicolo's cake is Vanilla Bean Paste so I added extra vanilla.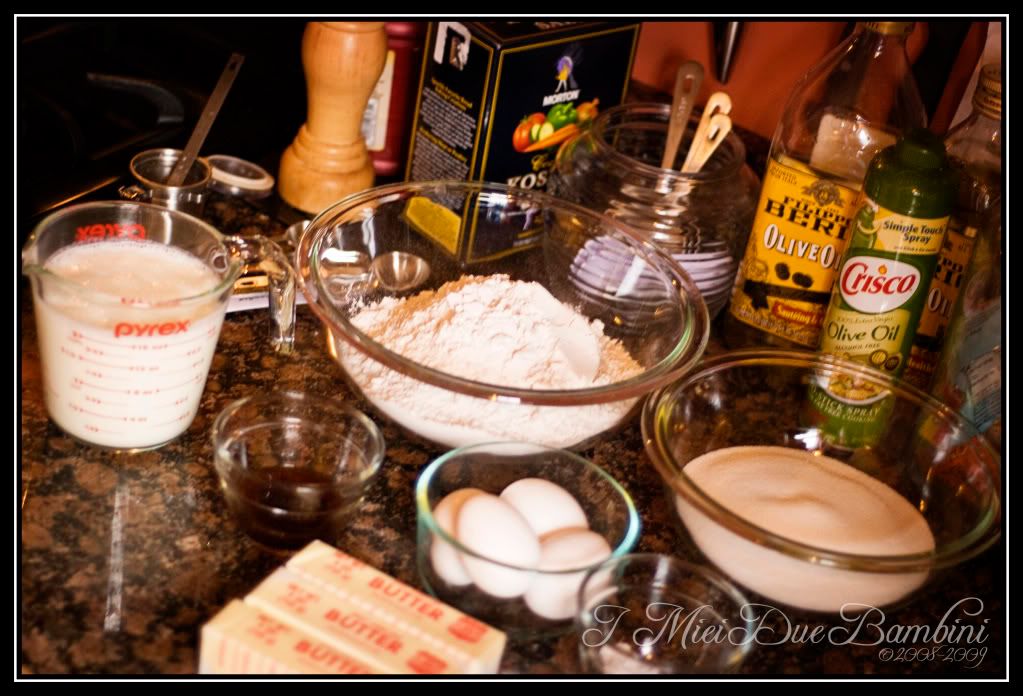 This is the lovely batter in the Giant Cupcake Pan.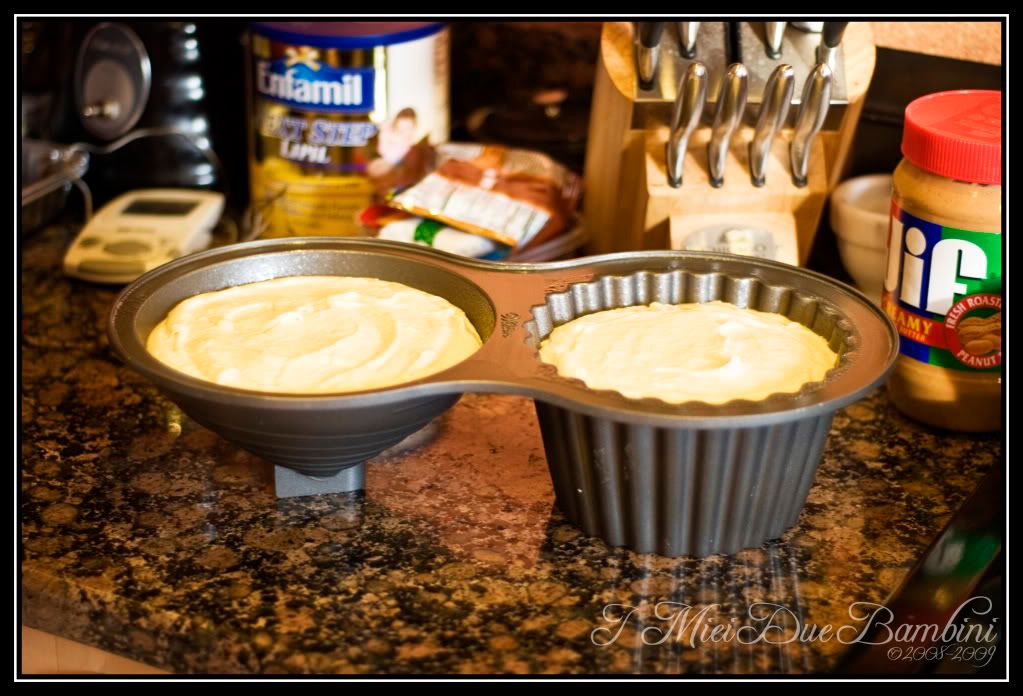 See it actually rose this time! Yeah!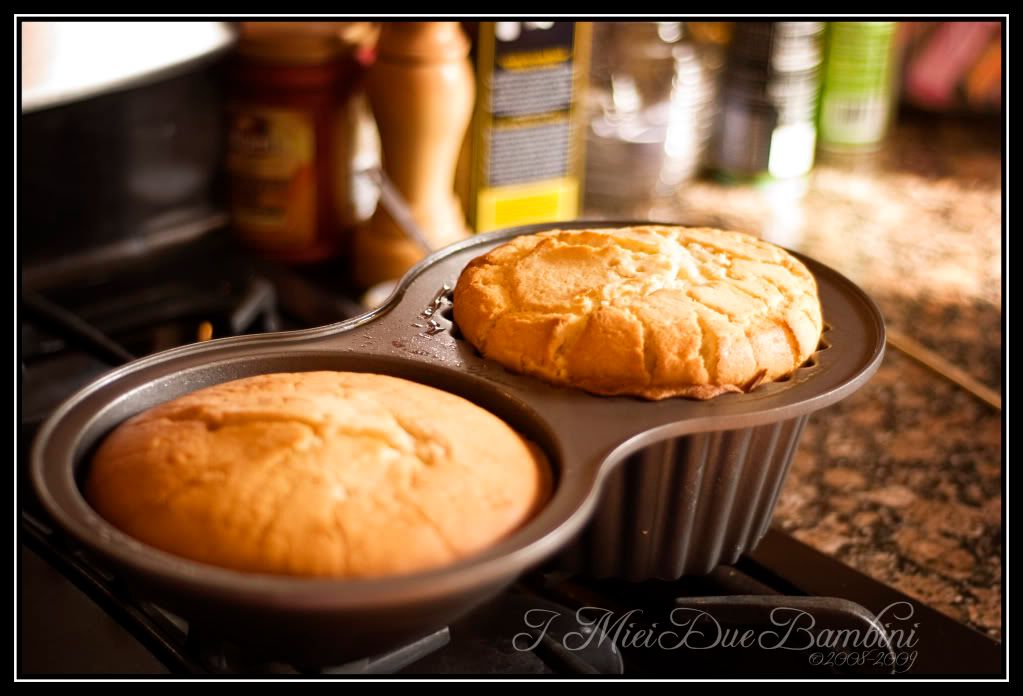 Isn't it just beautiful?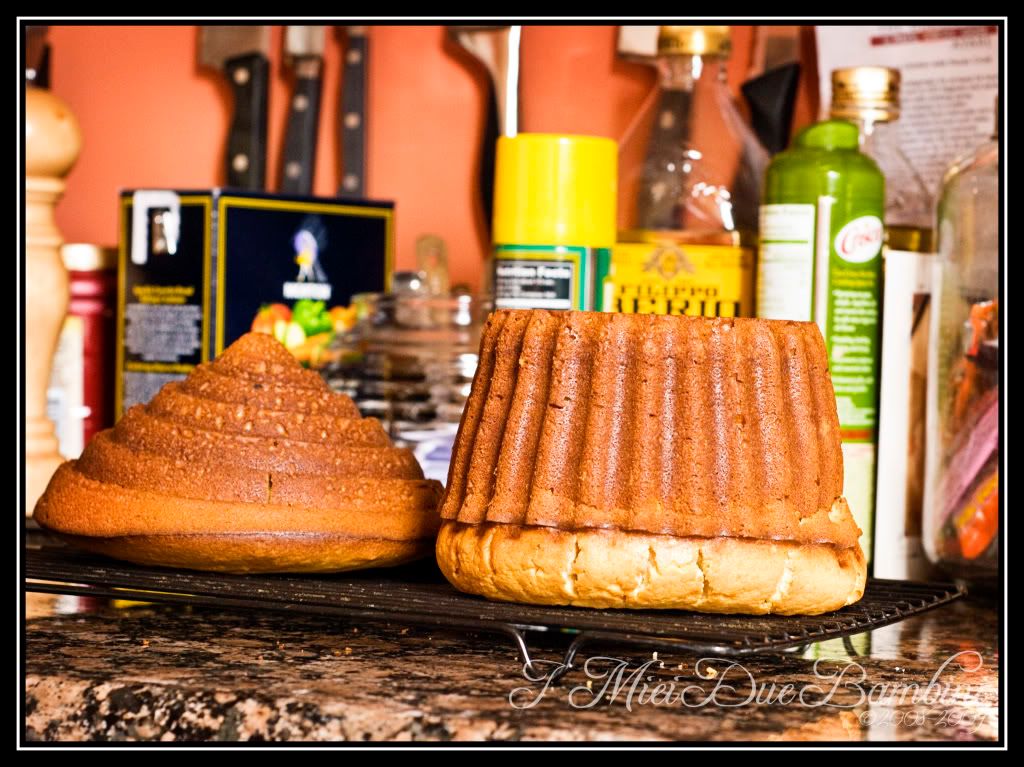 How cool is that?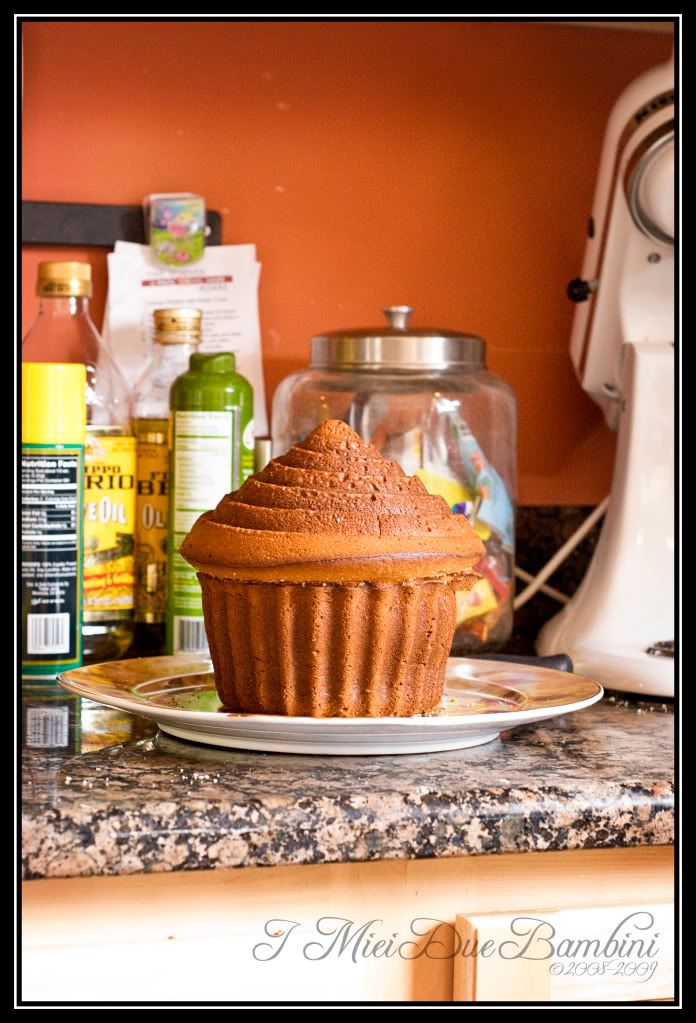 It actually tasted great, I bet with the vanilla bean paste it would be even better. When we cut into it it still had a couple of spot that were not done. I think that had to do with me filling the mold so high. Next attempt I am not going to fill the mold so high and I am even contemplating adding a little more baking powder.
I will post a finished version of his cake on his Birthday. I have an idea about the decorating that I think will be great. You'll have to come back to see it.
Head on over to Stacy's for more
Theme Thursday's
.