We have been hibernating here over at Miei Due Bambini, we get up at dark and get home at dark.  I really wanted to take an outdoor picture but I just can't  seem to catch the day light.
This is Francesco first thing in the morning, note the time on the clock, that is a.m.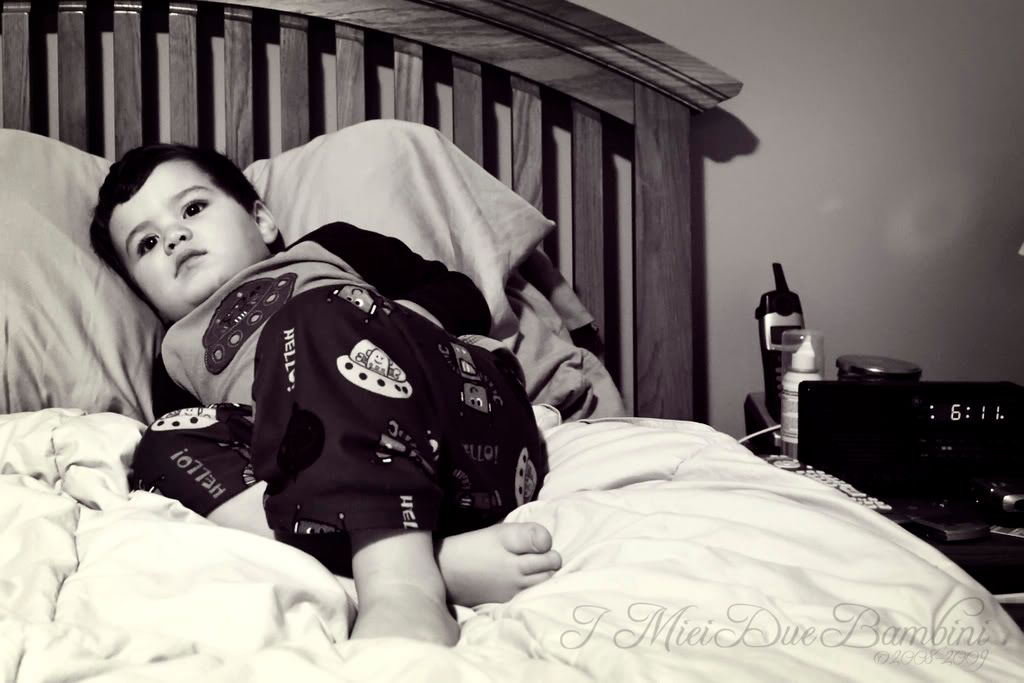 Head over to 
Stacy's
for more real "Winter Wonderland"