I called my sister the other day and asked her if she knew of any easy recipe I could use a box of mini vanilla wafers in.  I had the box and Francesco doesn't eat them fast enough that I was afraid they would get stale.  Of course she had a recipe, and one that she developed.  It was super easy and super delicious, I just had to share.
These are the amount that I used, she did not give me any exact measurements, just a few of this and little of that.
Apple Crumbly
4-5 Golden Delicious Apples 
1 tsp of lemon juice
3 tbs spoons of sugar
2 tsp of cinnamon
3 1/2 cups of mini vanilla wafers (I just filled a quart size zip lock)
1 stick of butter melted (I did not say this was diet food, just yummy food)
Preheat oven to 350 degrees.
1. Peel and cut the apples into a rough chop and squeezed some lemon juice on them.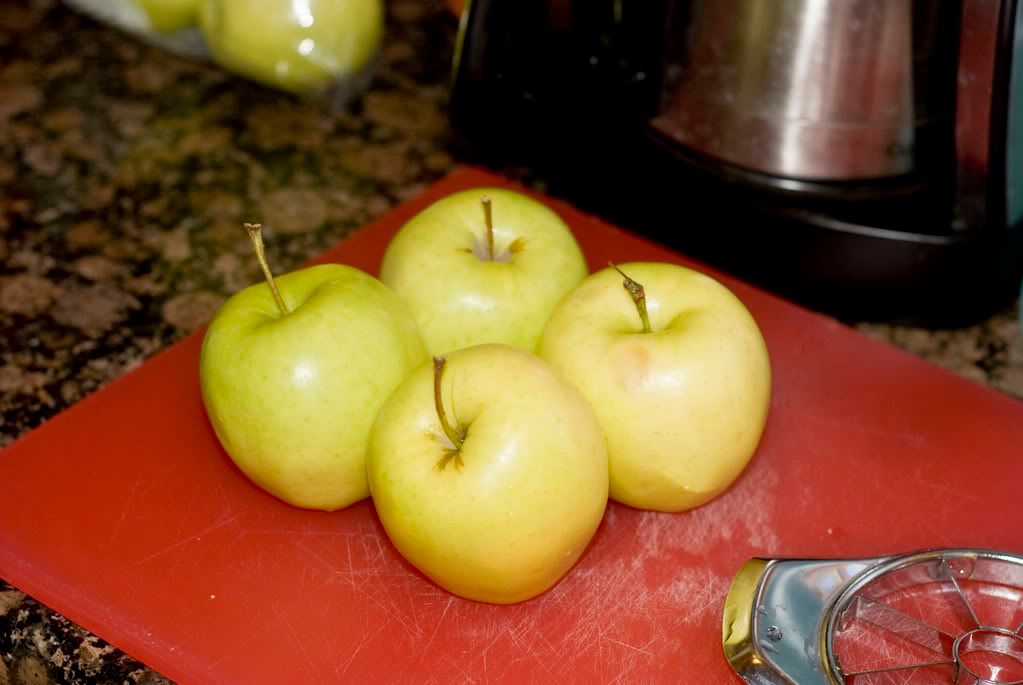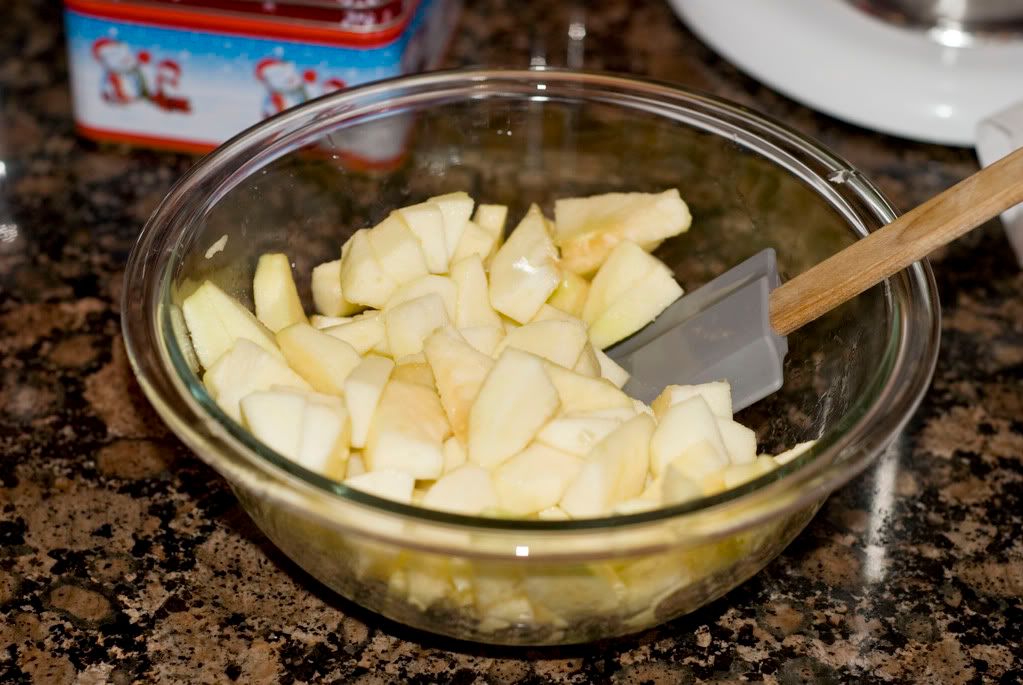 2. Sprinkle the sugar and cinnamon over the apples and mixed well to coat.  Put the apples in a glass pie dish.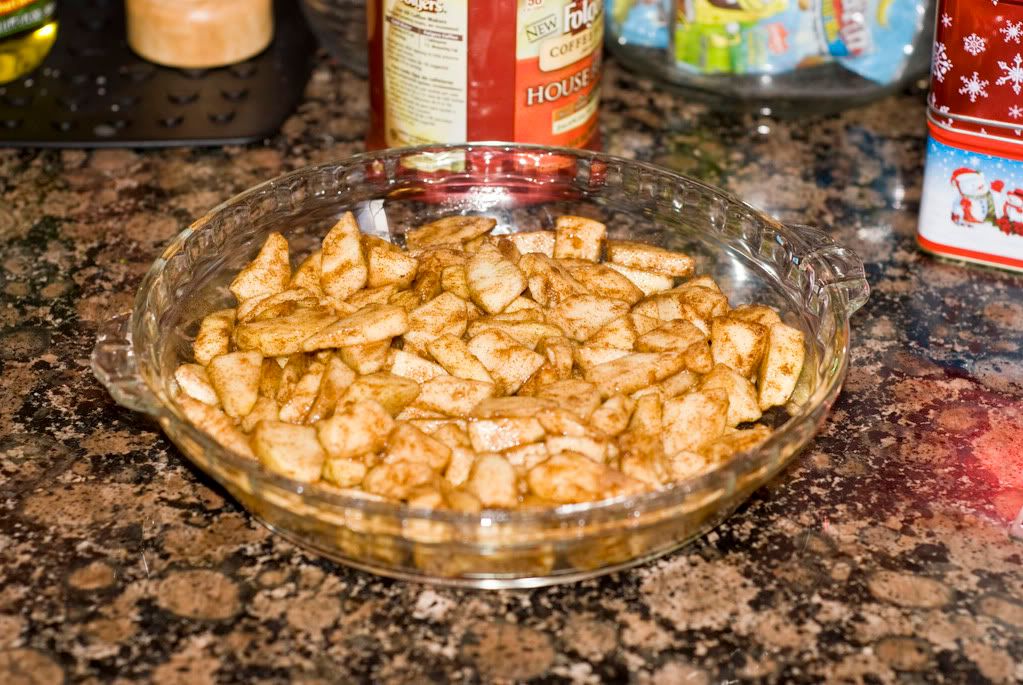 3. Crush the Wafers. I took the Nilla wafers and put them in a zip lock and used by awesome rolling pin to crush them up. (That rolling pin could be a weapon it's so big)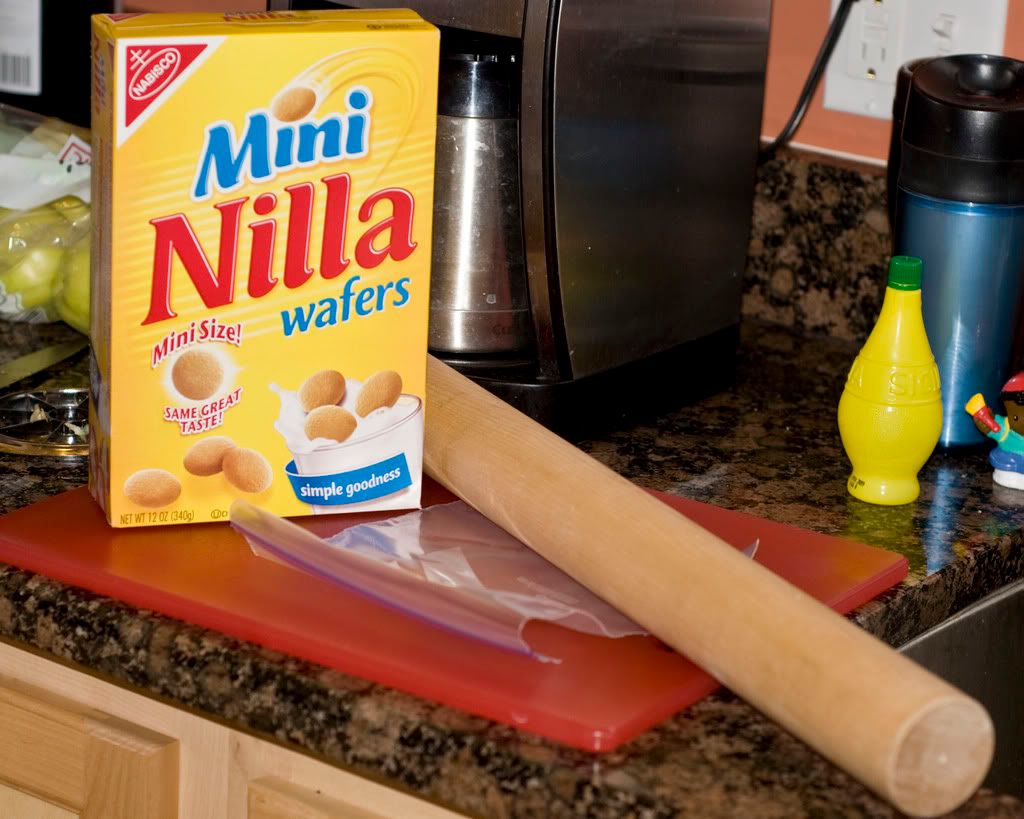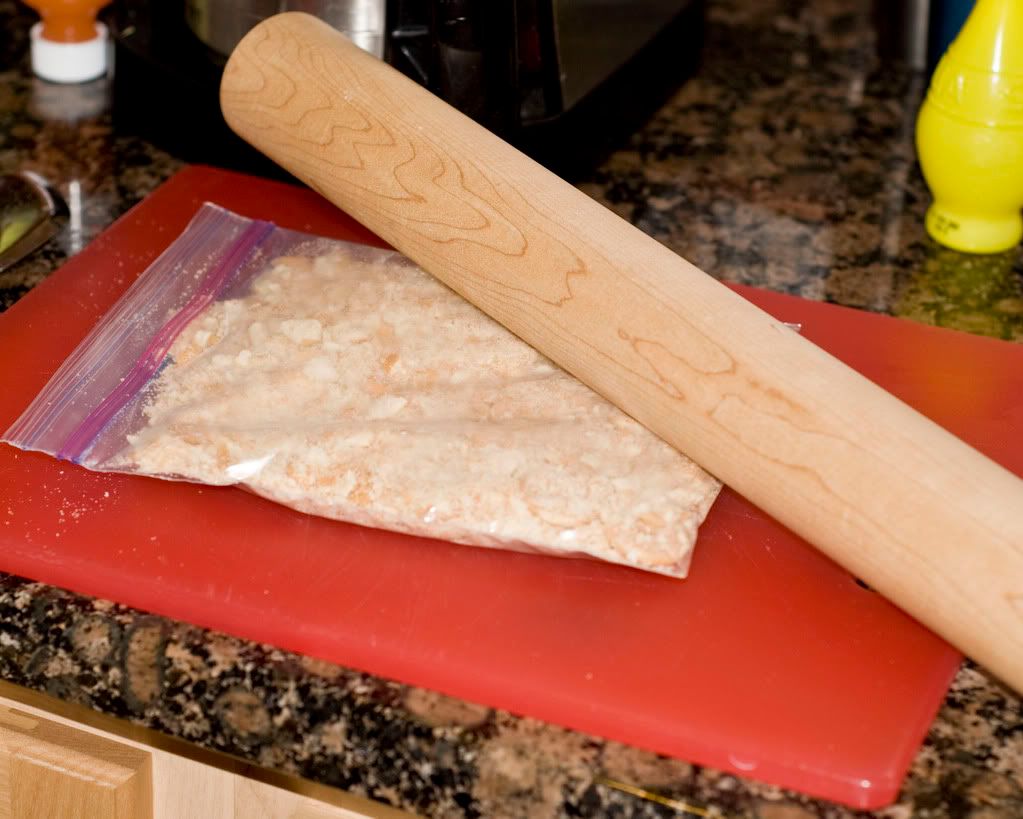 4.  Spread the crushed wafers over the top of the apples.
5. Melt the butter in the microwave.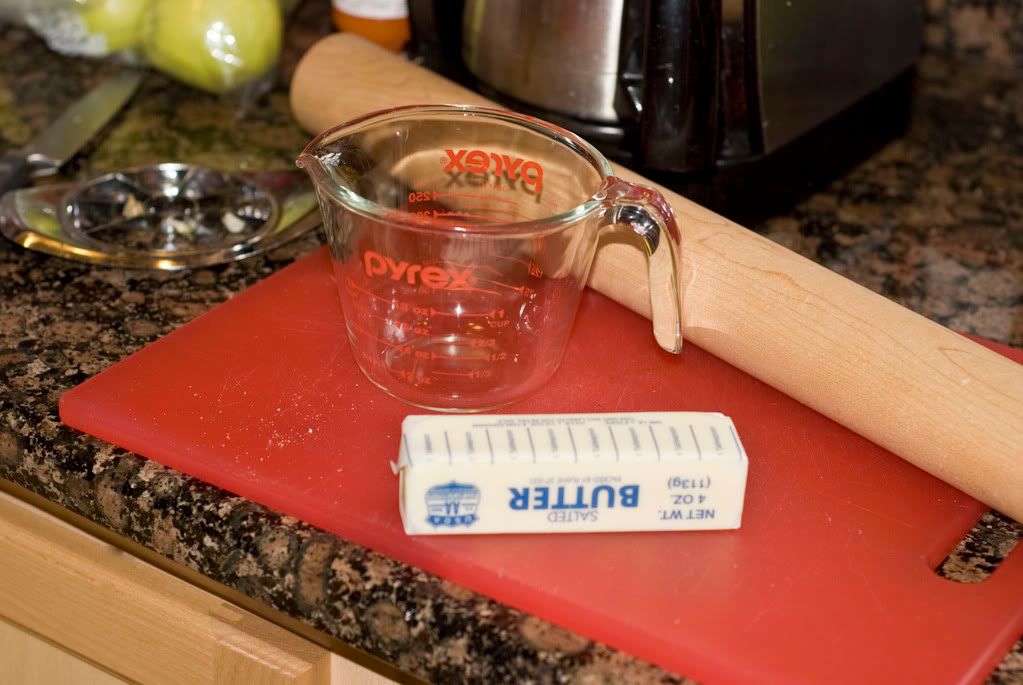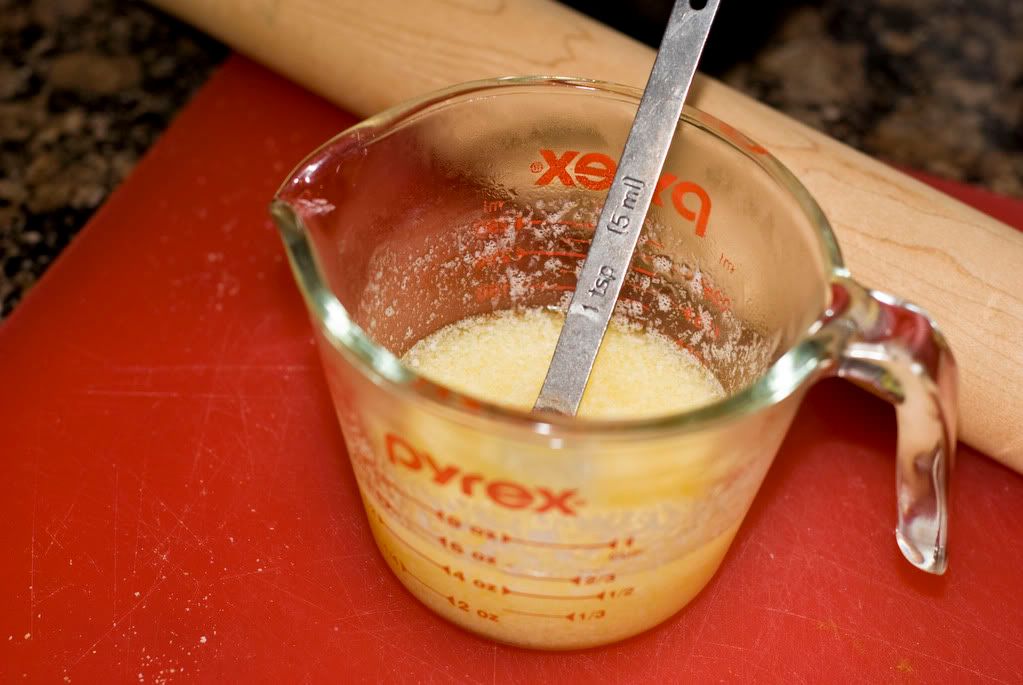 6. Pour the melted butter over the wafers.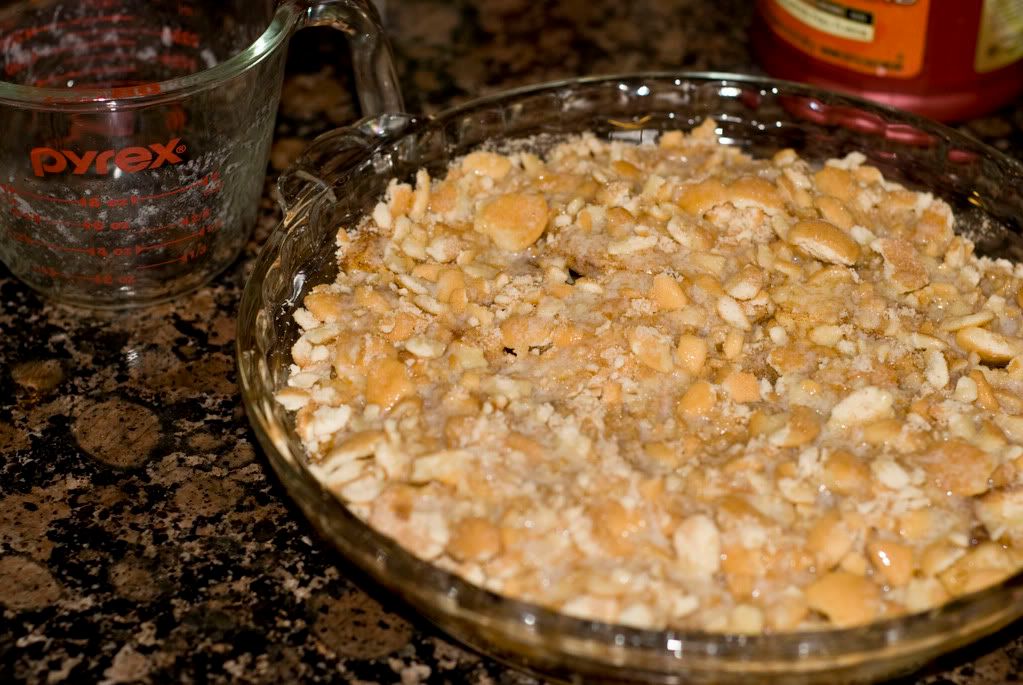 7. Bake at 350 degrees for 35 mins (until the apples are soft).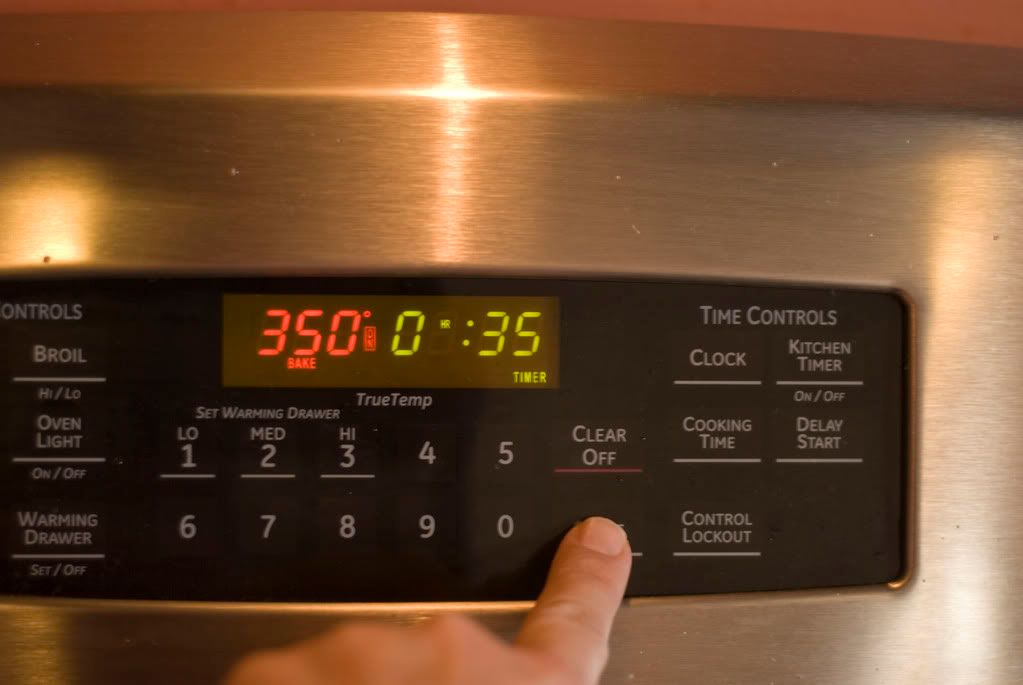 8. It' will be golden brown...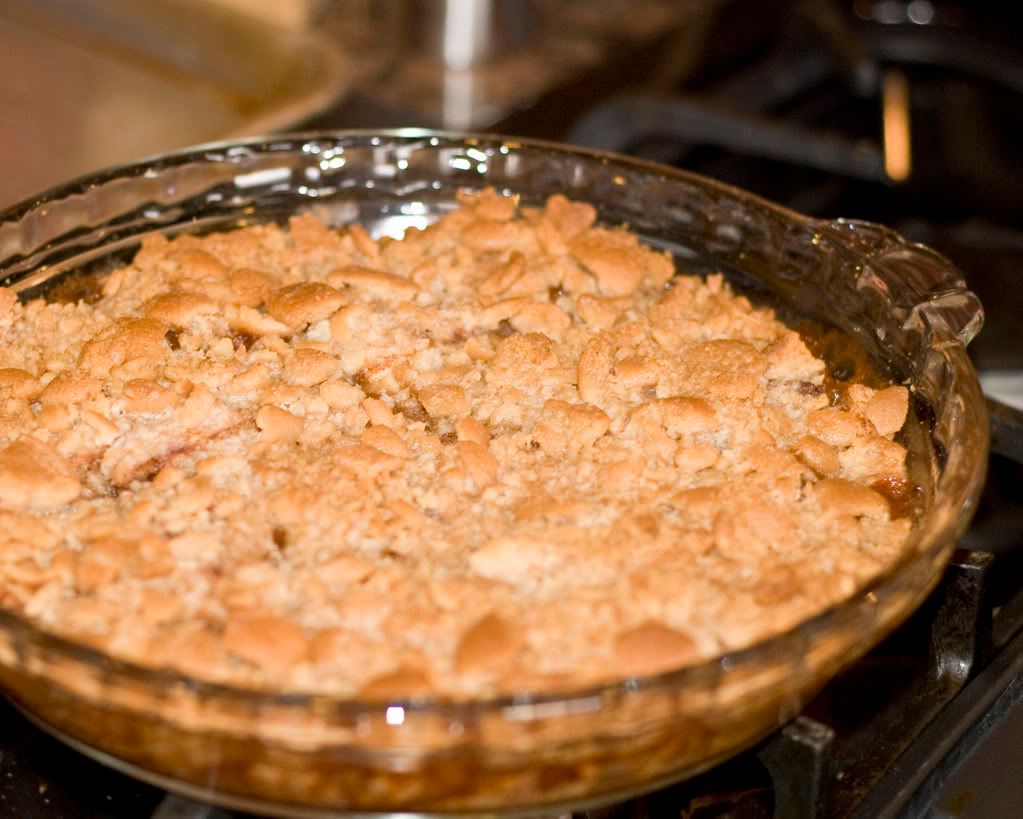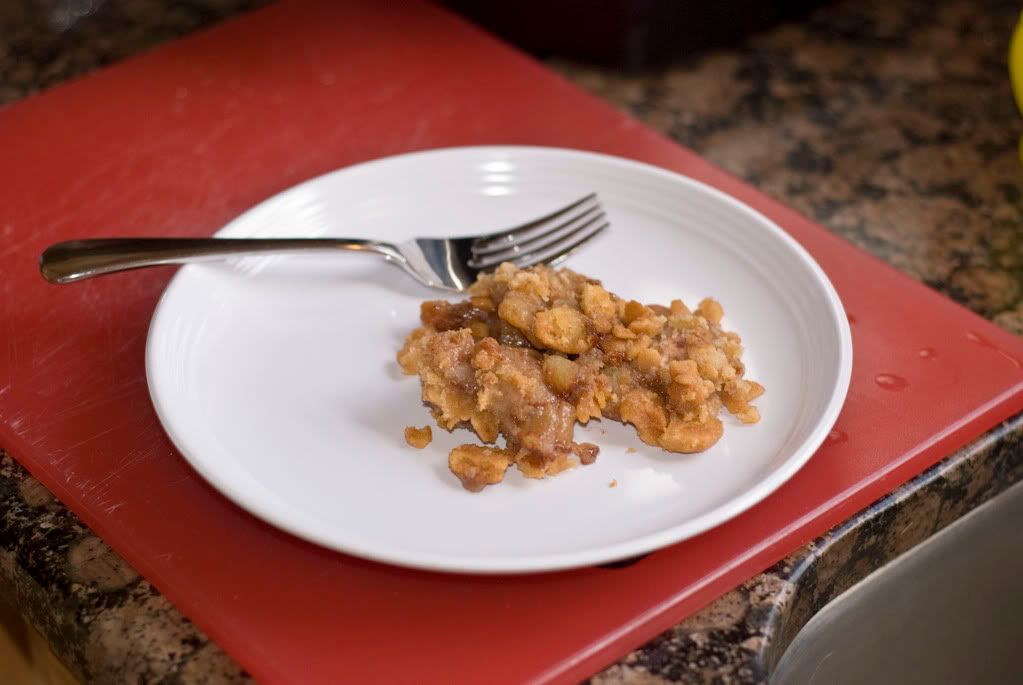 I would let it cool for some time, I liked it best just above room temp.  I bet that it would be awesome with some vanilla ice cream.