If I had the space and a fake tree I would leave it up
indefinitely
till Valentine's Day.  I have been know to do that in the past.  Now that we have been getting live trees the amount of time the Christmas tree stays up is limited.  
As I vacuumed up a trillion and one pine needles today I realized it was time to start to put the Holiday's away.  I go through the same process when I put the decorations away as I do when I put them out .  I talk about where I got it, who made and gave it to me and why I like it.
Last night I had an inkling that the tree and decoration would make there way back to storage so I was playing with my camera and took some pictures. Each one of them is special and each one I put away carefully for the next year.
This is an Angel from an Old World Christmas set that my mother gave me for my wedding shower.  She is for God's guidance in the home.
This is the teapot from the set, it's for Hospitality.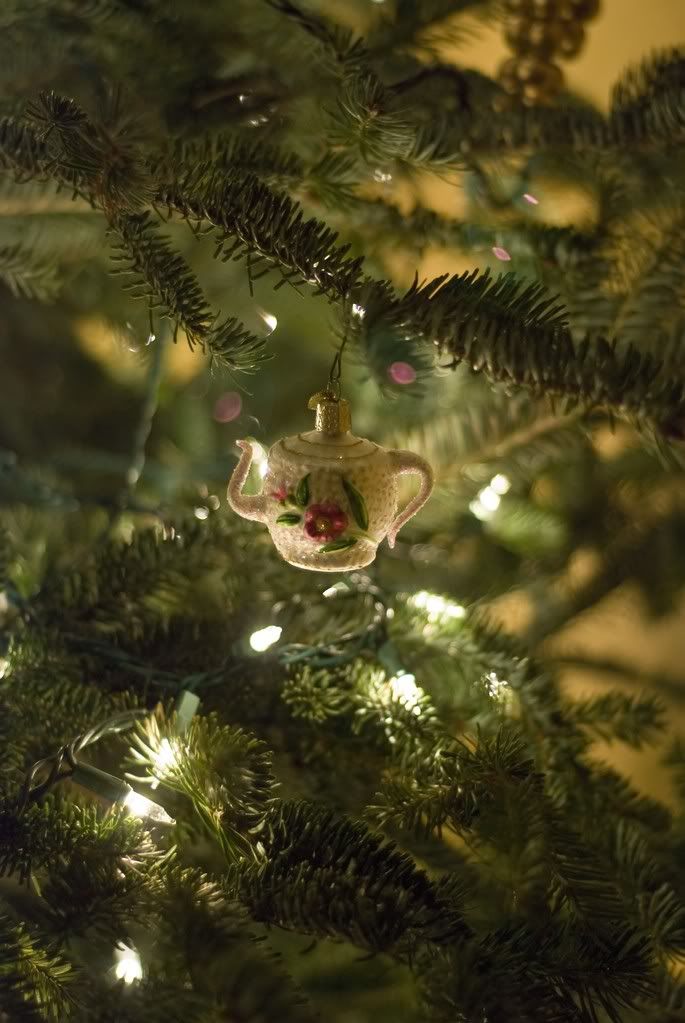 This is an egg ornament that Mary (they wonderful lady that took care of Francesco at his first daycare) made for me.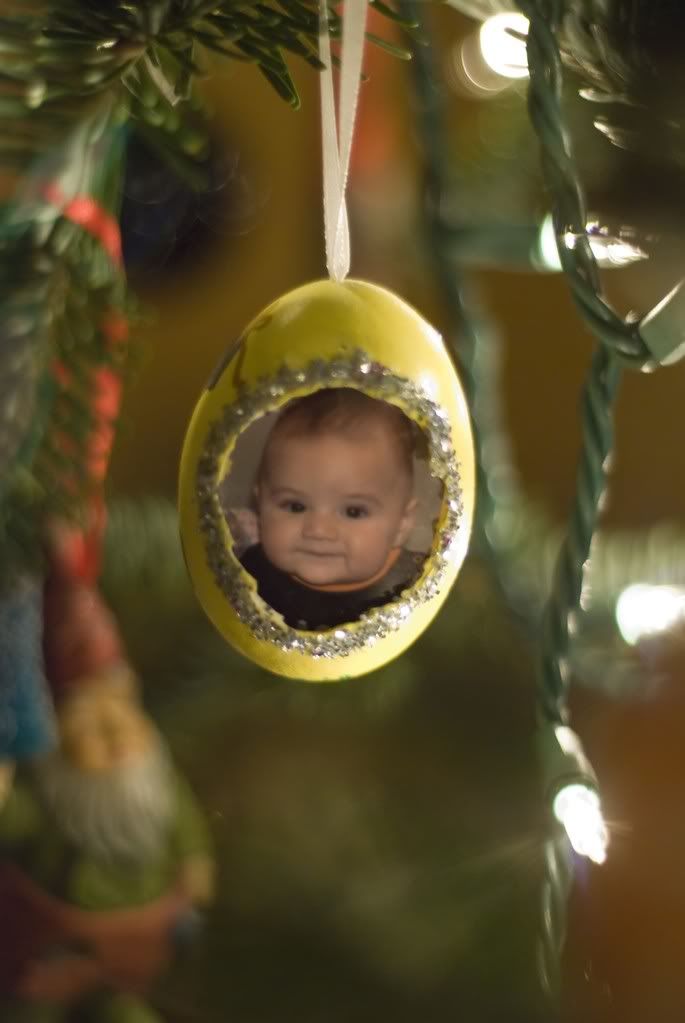 This is a Christmas bulb that my very crafty and talented mother made for Francesco last year.  I will have to take pictures of my mother's crafts and do a post one day.  She is amazing.
This in one of the  many ceramic ornaments that I hand painted one year, I think it was 2003.  That was definitely before 2 boys.
This is a Santa Clause made out a paintbrush.  This was made and given to me by the little girl I use to babysit (she is now in college).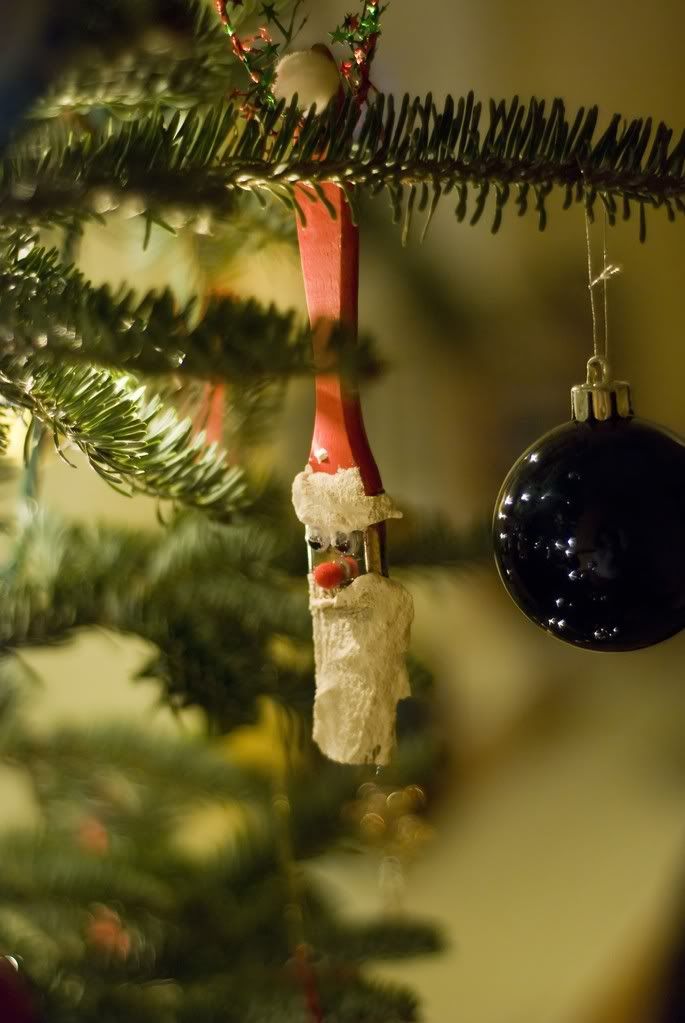 This is my Nativity, it was given to my by my awesome Aunt and Cousins for my wedding shower.  I still haven't put this away.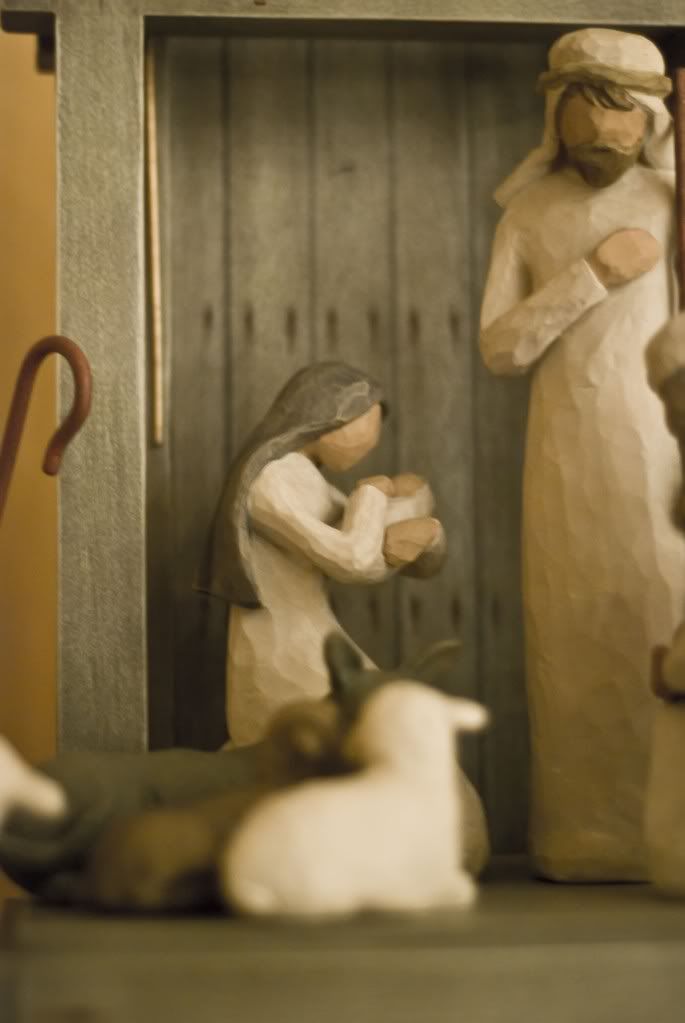 This is just me messing with the camera and a Christmas bulb.  I swear I see dust around the edges.  The tree has only been up a month and the bulbs are already dusty?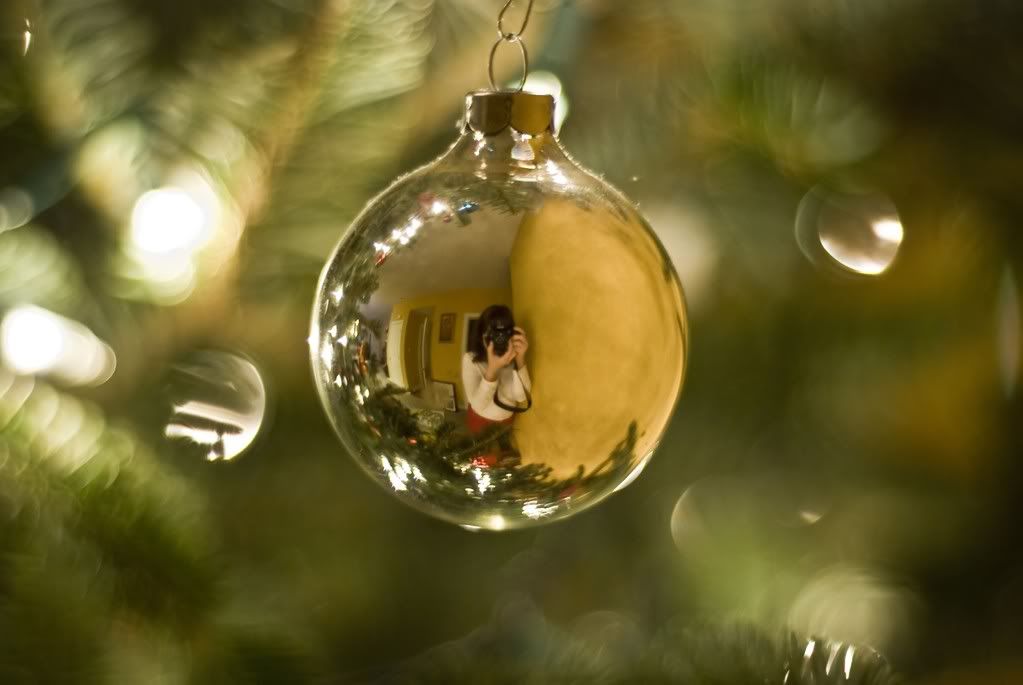 I hope that all of you had a wonderful Holiday and that the New Year bring you all health and happiness.
I had said that I wasn't going to make a new year resolution in my last post, but I am going to make a goal.  I am going to try and take at least one picture a day (if not more) with my camera.  I am hoping that it will teach me much and make me look at the world around me a little more.