He asks everyday if he can dance on his bed, it's more like jumping but he has a great time!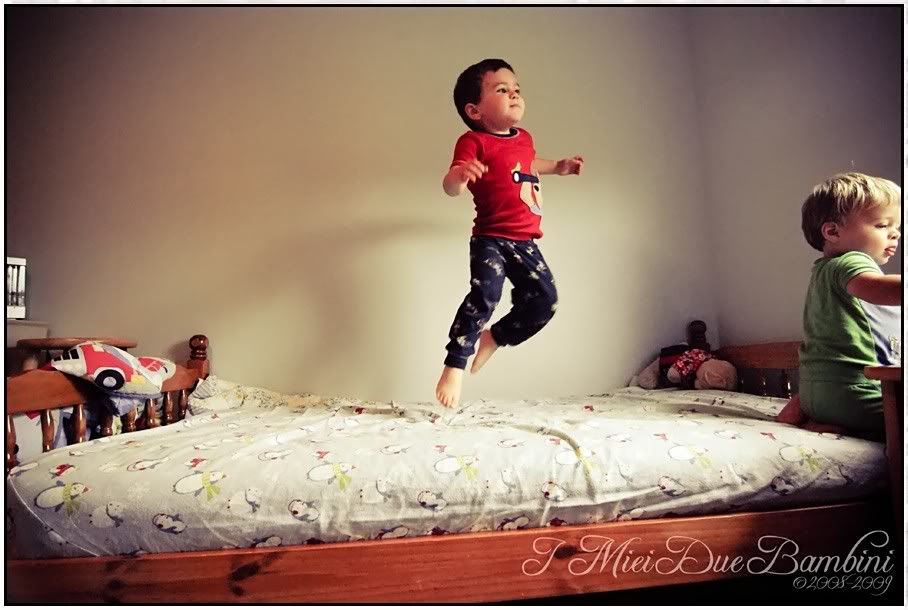 I never did get the chance yesterday to post a picture for Wordless Wednesday so I am throwing in a bonus. I played with this one in LightRoom and love the effect, looks like they are outside at night.
For more great
EVERYDAY
shots head over to Megan's at
Mental Inventory
.