Saturday morning the boys and I got up early and drove to my parents house. My Aunt and Uncle from Georgia were there to pick up my Pop (who is 92) to take him to the South till after Thanksgiving. It was great to see them and they love seeing the kids. The distance make it hard to see each other every year, so any opportunity we get we take it.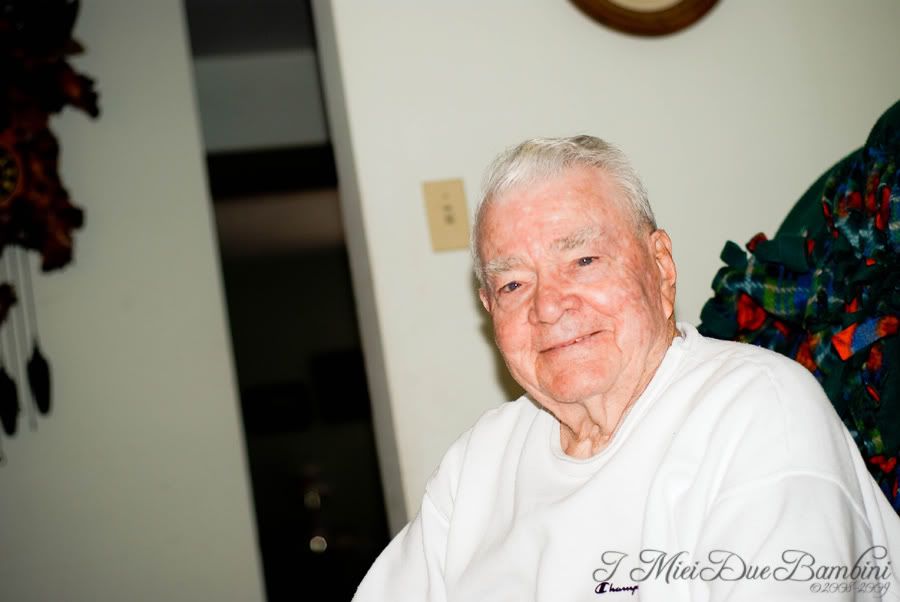 This was taken by my 3 1/2 year old...I just love it.
We left there and heading back North (about an hour drive) for Francesco's last soccer lesson. All he did was talk about playing soccer and once we got there he was ready to go home. I just don't get this kid some days. I left a little early to take Nicolo to get his mop of an head of hair cut. He did great standing still for Nana to give him a trim.
We had already planned to take the boys to Nana and Nonno' s for the evening so we could go to dinner (celebrating our 4 year Anniversary). My husband apparently asked if they could spend the night and so that what she was expecting. I did not argue. Not only were our boys spending the night but their cousins who are 9 and 10 were also staying. My In-laws had 4 boys overnight in their house...man are they brave.
Come to find out all went well and they had a blast. Here is an 8 second video of just the kind of fun the boys have at Nana's house. I think it's hysterical but I also have that Mom instinct that's like.."I don't want to know". You know like Vegas...what happens at Nana's stays and Nana's.
Tell me what you think?
Flying Francesco
Sunday morning in my house was so quiet I almost did not know what to do with myself. Michael suggested we go to breakfast...alone. It was divine, we had two meals in a row in peace and quiet. While in the middle of breakfast we get a call from his Dad. I immediately think somethings wrong ( because I am neurotic like that ) but come to find out it they were calling to see if we had left our house yet and if not could we bring the bottle of Bubble Stuff.
Bubble Stuff, this is why they called us in the middle of our peaceful quiet meal. Then my husband says, we can go back an get it if they wanted. I at least convinced him we could stop and buy some (since it only 99 cents anyway).
This is why they NEEDED the bubble stuff.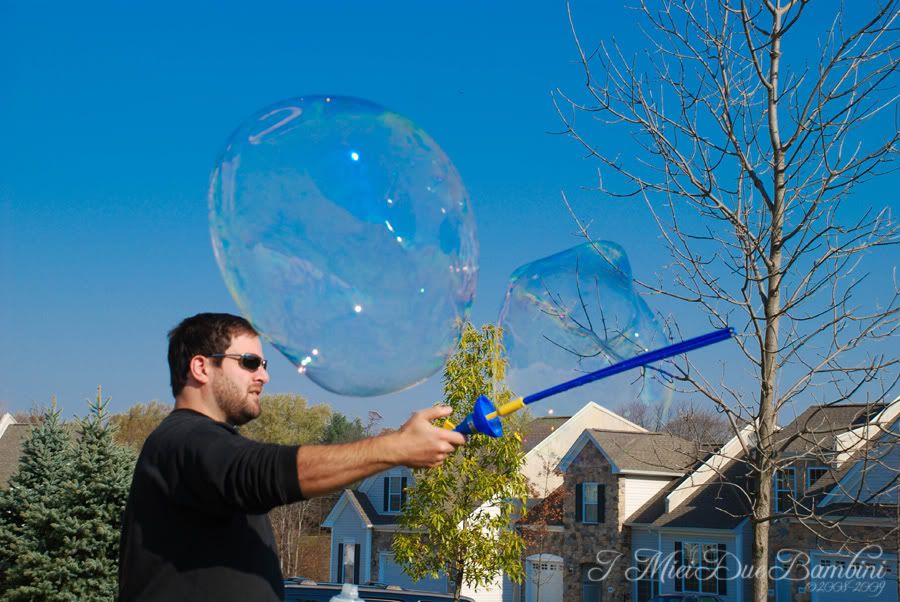 I think this is my best shot...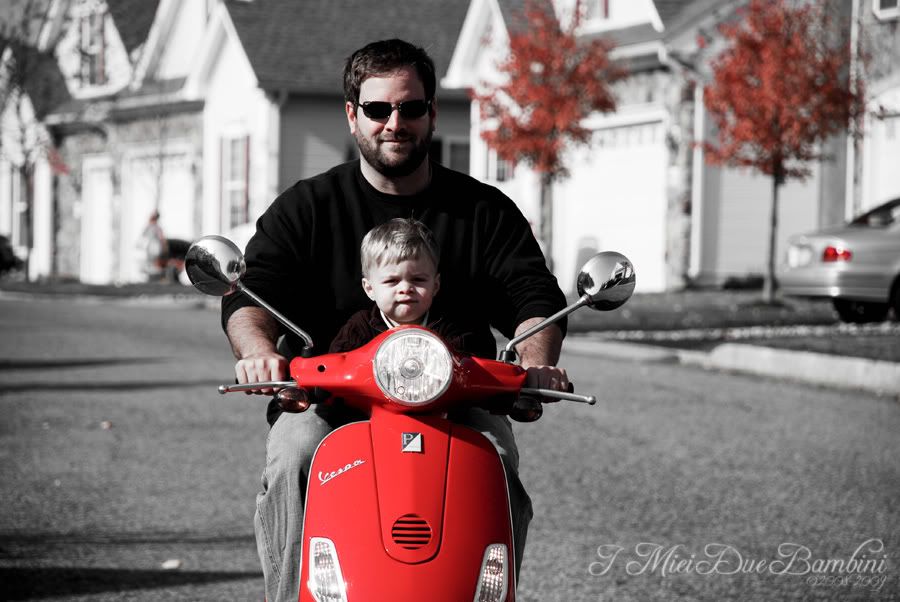 now mind you I protested letting him take him for the 40 foot ride that he went 1/2 mile an hour but Nicolo just loved it. Let just say, I am investing in a helmet for him because I know he is going to want to take a ride again.
As busy as we were this was just one of those weekends that you enjoyed and wished would never end.
Head on over to Tracey's at
Mother May I
for more Weekend Best Shot Mondays.