Wow, its Friday! I actually managed to post something, even if only a picture, all week. I am not sure but that might be a first, if not it's been a long time. Since all it's done and all it seem like it going to do is rain around here I felt a picture of water was fitting. I have the strange obsession of taking pictures of my kids hands and feet. Michael says I am weird, I say it my artistic view (as he rolls his eyes).
I like that you don't know who is on the other end of that arm. Can you tell which boy this is?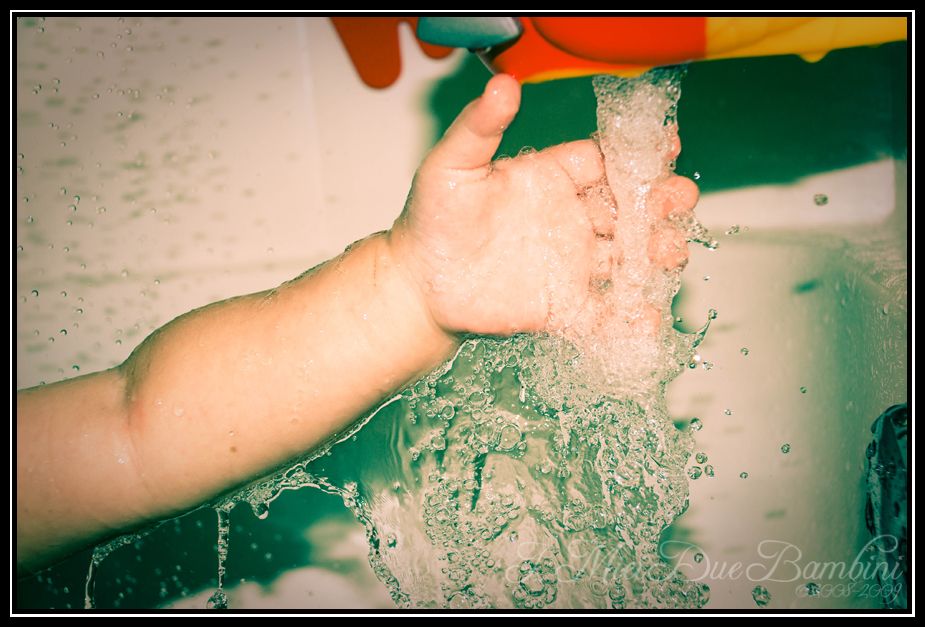 Here is praying for a few moments of sunshine this weekend.
What's that song:
Rain, rain, go away
Come again some other day
My kids really need
to go outside and play
Come again some other day