I got the chance to spend Saturday with my friend
Shelly
and we went into the city we loving call "Philly". We first went to
Luna Salon
where I chopped off all my hair, and then to the Italian market for some good food and back up to Reading Terminal for more...good food.
I have what my sister calls "parking mojo", that mean I can always find a place to park. What I don't have is "parking ticket mojo", which means that even though I put the money in the meter it runs out seconds before I get there and I end up with a ticket that cost more than it would to park in a garage.
I digress.
So after chopping off my hair we headed to South Philly! This is the only place I took a few shots. We were so busy shopping that I kept forgetting to take a picture. I will be taking many more of Philly in July when I participate in Scott Kelby's
wide world photowalk
, so excited.
Fante's
is a a cookware shop where you can find almost any kitchen gadget or baking supply. Did you know there is a tool to peel banana's with?
We must have spent a good 45 mins in there. I bought a bunch of stuff I did not need but I had to have.
There are a couple mural right in the center of the market, one for the landmark
DiBruno Bros
and one for the late major
Frank Rizzo
.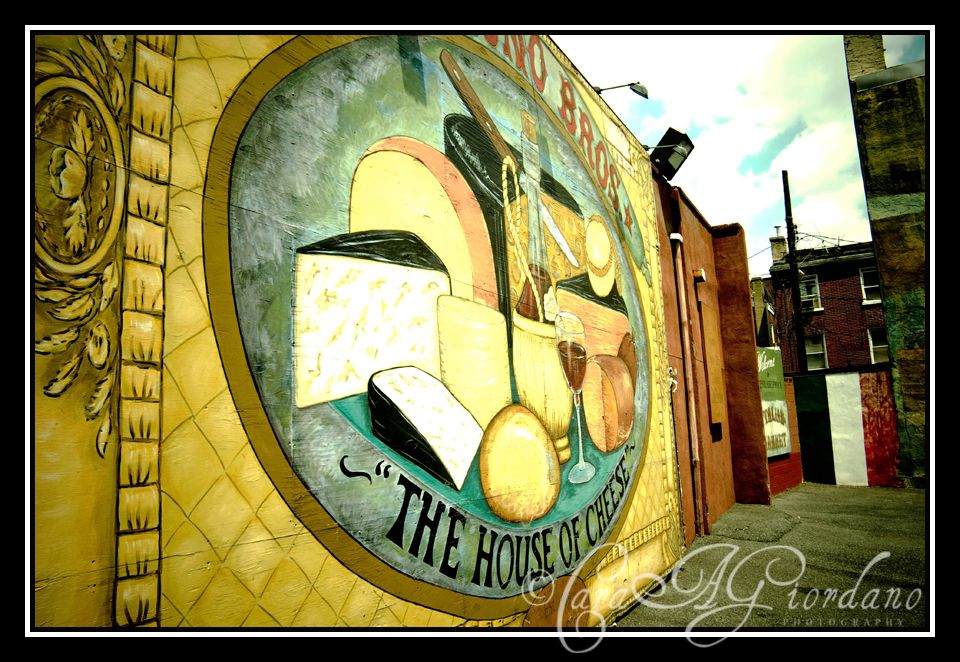 I am calling this one my Best Shot for this Monday. When I think of the Italian Market this is the picture in my head.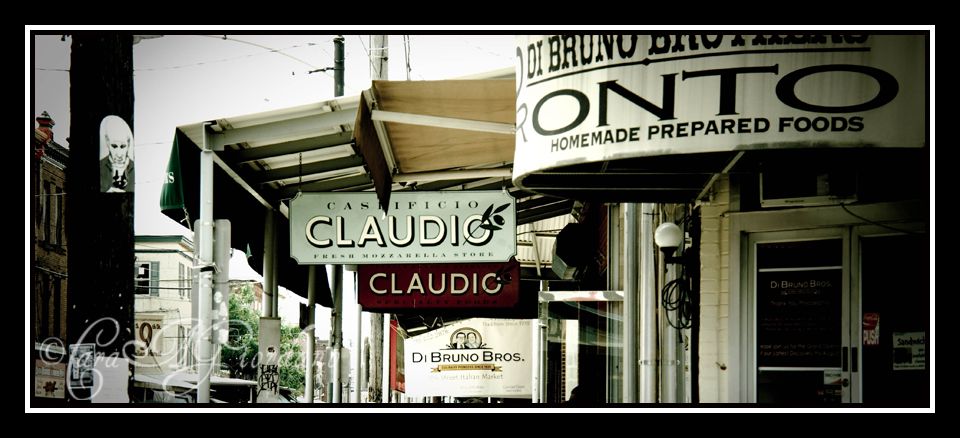 For more Best Shot, head on over the Tracey at
Mother May I
this Monday.
BTW: if you are ever in Philly you must go to the Reading Terminal to
Carmen's Famous Italian Hoagies and Cheesesteaks
and get a Chicken a la Rocco with extra sauce...to die for!