We have been hit with the sickness (a.k.a. stomach bug) here at I Miei Due Bambini. I guess I should say we were fortunate that only half of us were sick, that would be Nicolo and I. It was a long 3 days but it is now over and I pray it never comes back. I have barely looked at any blogs let alone sit down to post in so long. My reader is up in the 300's, maybe it will be a quite weekend so that I can catch up a bit with all my friends.

This Thursday Theme was LOVE. I picked this picture because I just love the crazy faces that Nicolo makes. This is just one of them that I captured. This was just the other day in the midst of all the sickness he still manages to make me reach for the camera.

Let me just say I LOVE the fact that he is now well! Happy Theme Thursday to all!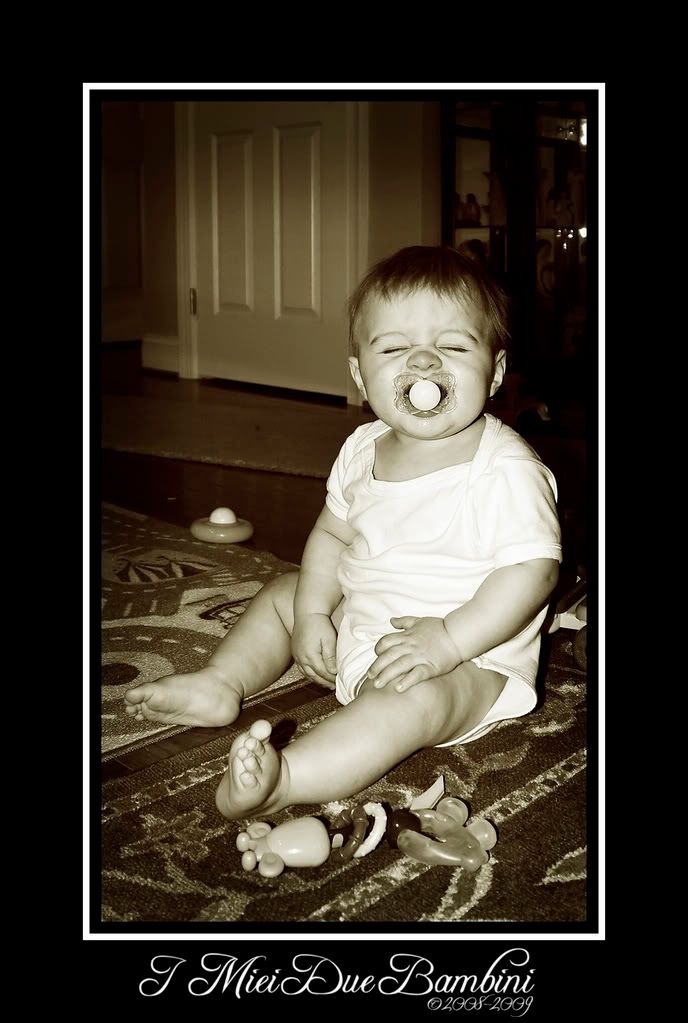 Head on over to Stacy's at The Land of K.A for more Love.