First, I just want to say thanks to all of you for the comments on my post about the

Sleep Issue

we are having with Francesco. The encouragement is awesome and the experiences of others helps me feel like I am not in this alone. Francesco is my first go around as a parent and I swear I learn something new daily. We are still having issues but I am trying different approaches. Tonight I was able to get him to dreamland within the hours, a new record lately. Maybe it had something to do with his belly full of pizza, pizza for dinner is why I love Fridays.

Here I go again with another picture of the kids with food on there face. Either I think its cute or my kids always have food on their faces.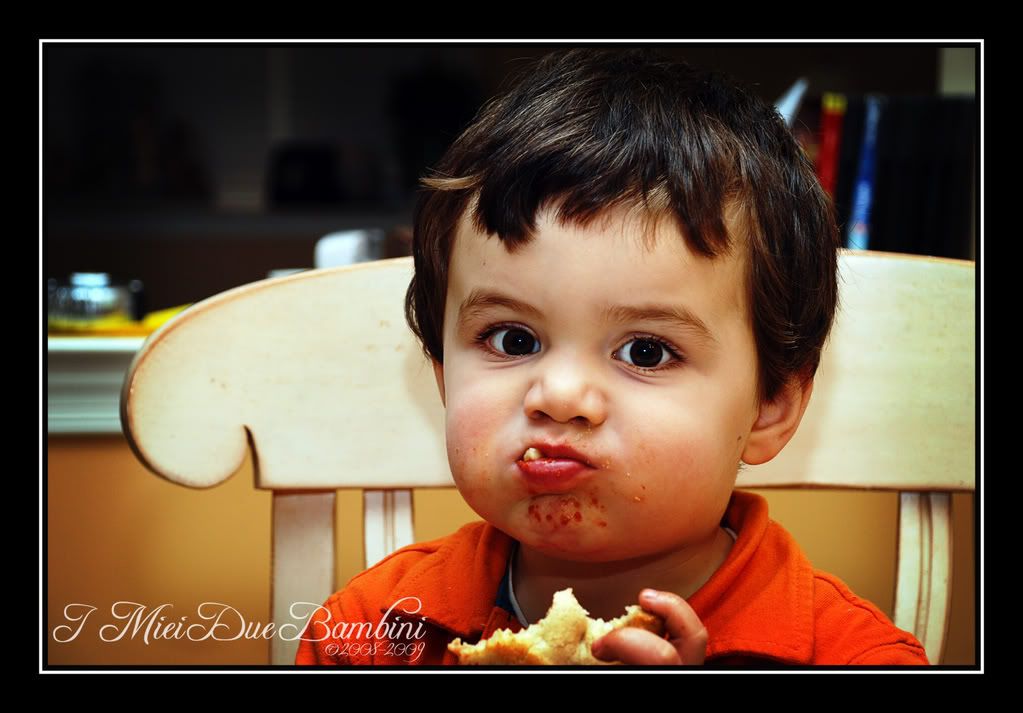 I hope everyone has a great weekend. We are going to have a heat wave of 45-50 degrees this weekend, gotta dig out my flip flops!
P.S. I just want to give a little shout out to Shelly over at
Aperture of My Eye
for teaching me how to make the cool frames around my images. Thanks Shel!