First I fretted over the Holiday Show, and that fear came true.

Next, the "photo shot" for the Christmas card was a flop!
Then, I tried to created something from what I had, it didn't work.
I spent 2 hours messing with this, making things B&W, removing noise, resizing, changing the background (4 times).  There were many version of it but I just got tired.  I even uploaded it to be printed out.  Then I look at my cards (I have the kind you slip the photo in) and realized the opening that is visible is only 3.5 inches wide.  This would not have worked.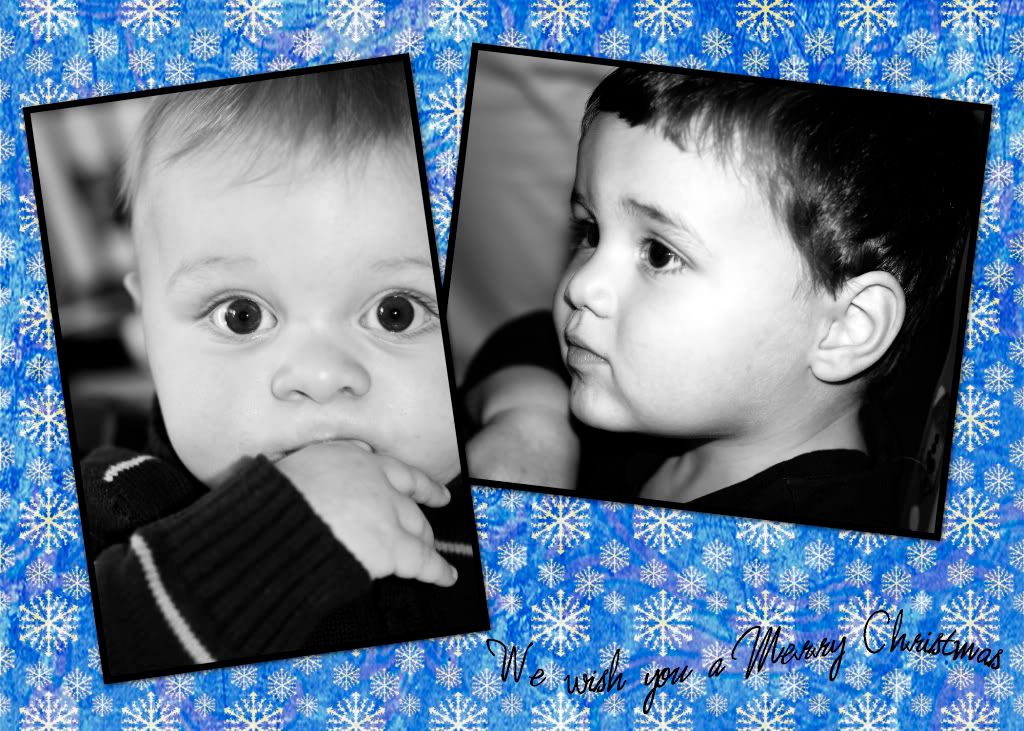 So I went to bed and I slept on it.  I then had the "brilliant" idea to take there Holiday Card picture in there jammies the next day near the tree.  Again, it was not fun nor easy.  Nicolo wanted to eat the tree and the ornaments, Francesco just wanted to play with his trains.  G really did try to help out, but first thing in the morning is not his time of the day either.
After all was said and done, I

swear

this is the best I could muster up.  I'm not too keen on it but it will have to do.  Beside, the photos are already in the cards, signed, addressed and sealed.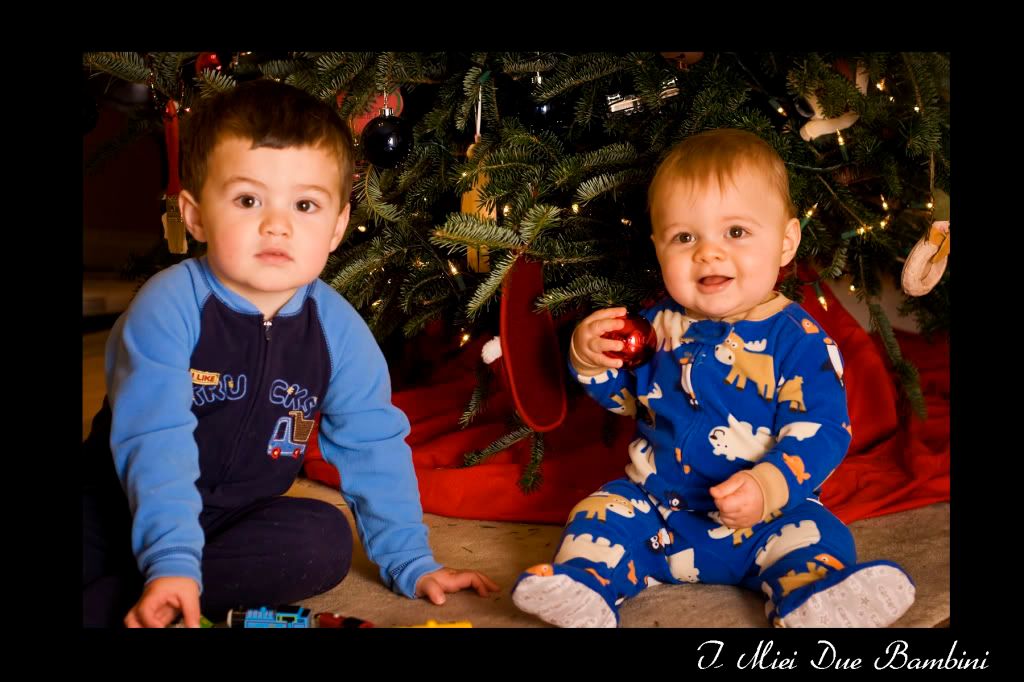 Francesco is out of focus (because he never stops moving) and God Forbid they smile at the same time.
I did include a wallet size of the photo from the other day, I thought some people  would get a kick out of it.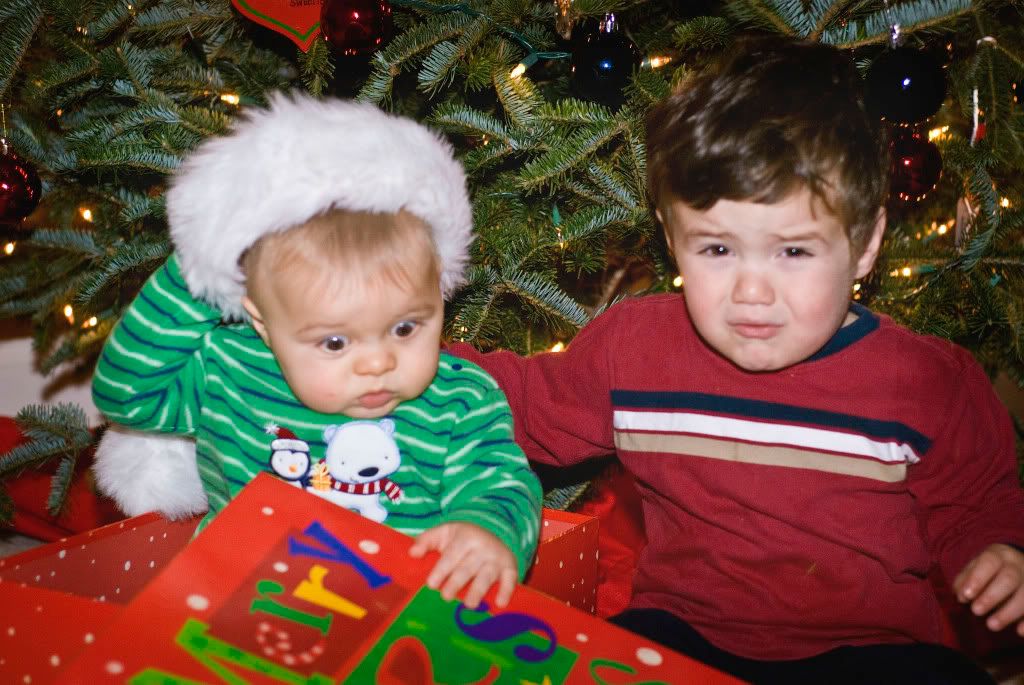 1. I hate the light in my house (Compact Fluorescent saves money but they have awful,horrible, ugly light).
2. I really need to learn how to use my flash.
3. I had focus problems that I am still trying to figure out what went wrong.
4. Next years card will probably feature them both "fastened" in their car seats. (By then they will both be facing the same direction.)
5. I need a glass of wine!