Now if you are a Cowboys fan I am sorry!  I just had to post these pictures. 
We have a friend that is a die hard Cowboys fan (and married to a die hard Eagles fan), anytime the Eagles beat the Cowboys it a "tradition" to rub it in.  Now mind you it goes both ways.
This time we just happen to have matching Eagle's jammies the boys got from Nana.  I just couldn't resist.
We use to just inundate him with text messages that say "how about them Cowboys", but now we've up the anti with Facebook and blogs.
Francesco: Look Nicolo, the Cowboy's fumbled.
Nicolo: hehehehehehehehehe!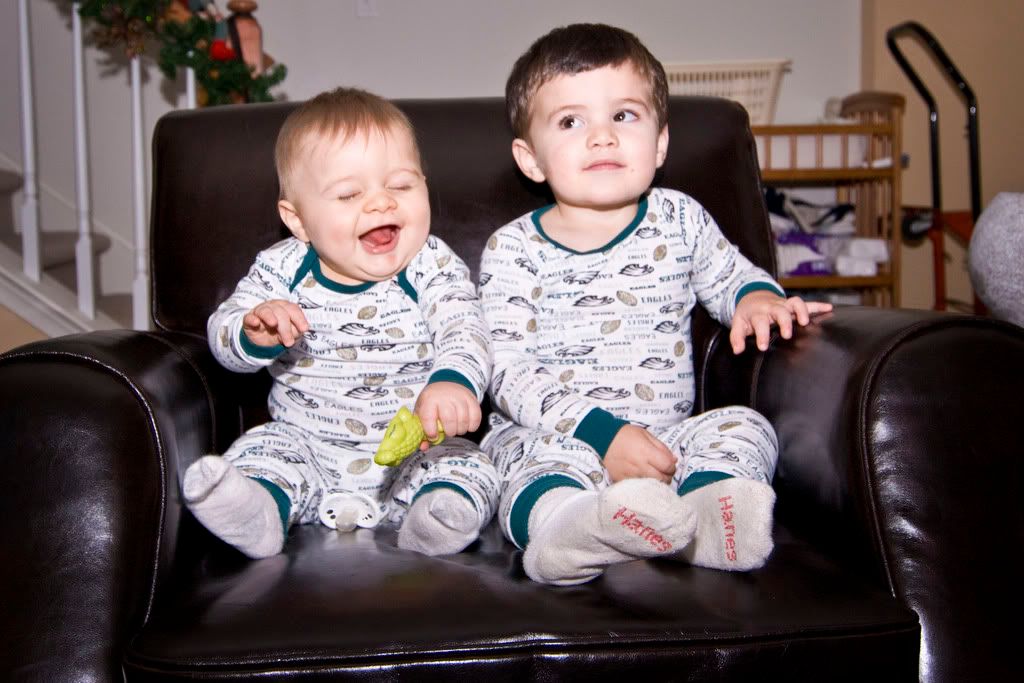 Nicolo: Looks Francesco, another Cowboy's fumble.
Francesco: hehehehehehehe!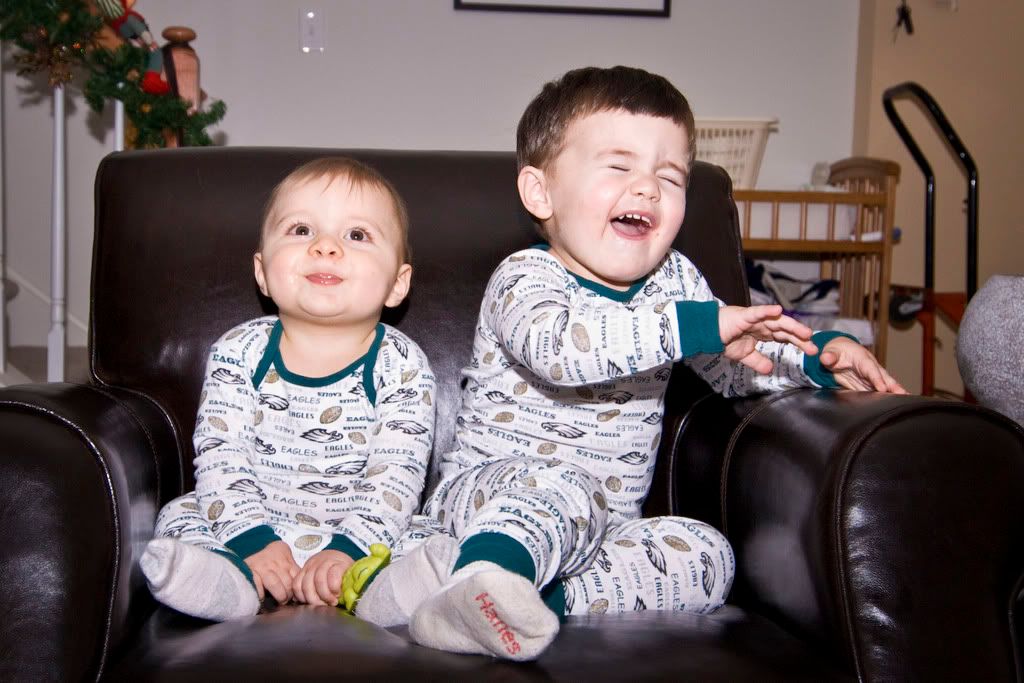 Francesco: We got another touchdown!  Now its 44-6!
Francesco:  Hey Nicolo, how about them Cowboys!
Nicolo: hahahahahahahahahahahahahahahahahahahahahahaha!