Francesco had his first Holiday Show last night.  I had mixed feeling about the whole thing.  He is only 2 1/2 so his listening and following direction skills are minimal.  Right nowthe world revolves around him and it shows.

He did keep everyone on their toes:
1. As soon as he saw us he tried to walk over to us...right off the end of the stage.
2. He then hogged the microphone for a period of time.
3. He then decided he was done, but they try to keep him in line he had a tantrum.
4. He had to be handed off stage to the director of the daycare.
I was laughing and crying all at the same time.  I pray that next year it will be better (I am sure bribery will have more clout when he is 3 1/2).
This is him almost walking off the edge of the stage.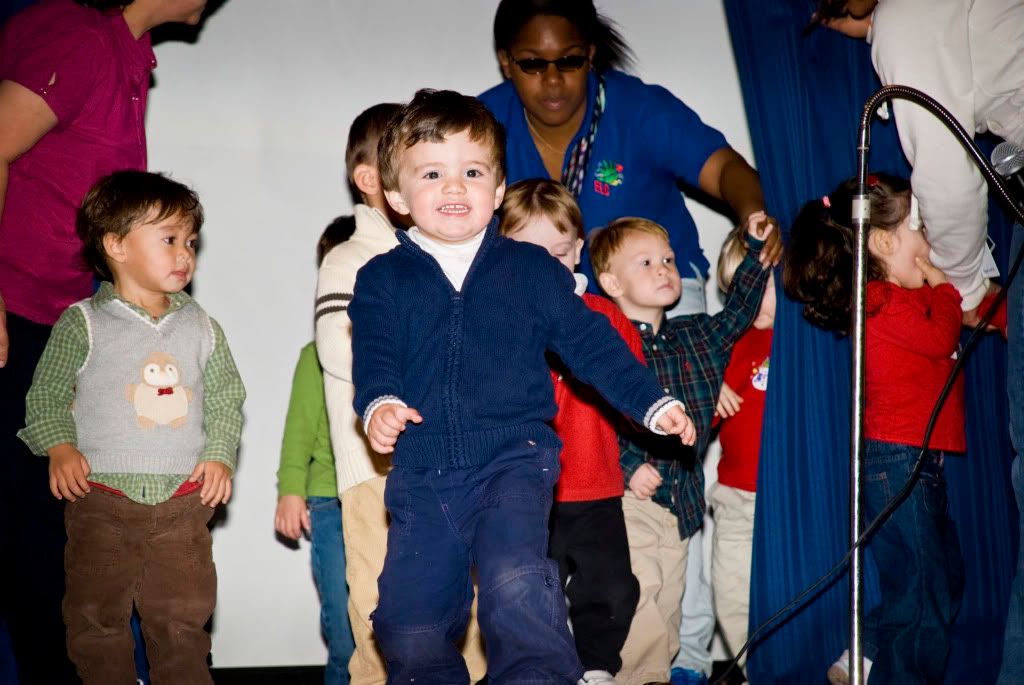 Here he is hogging the mic.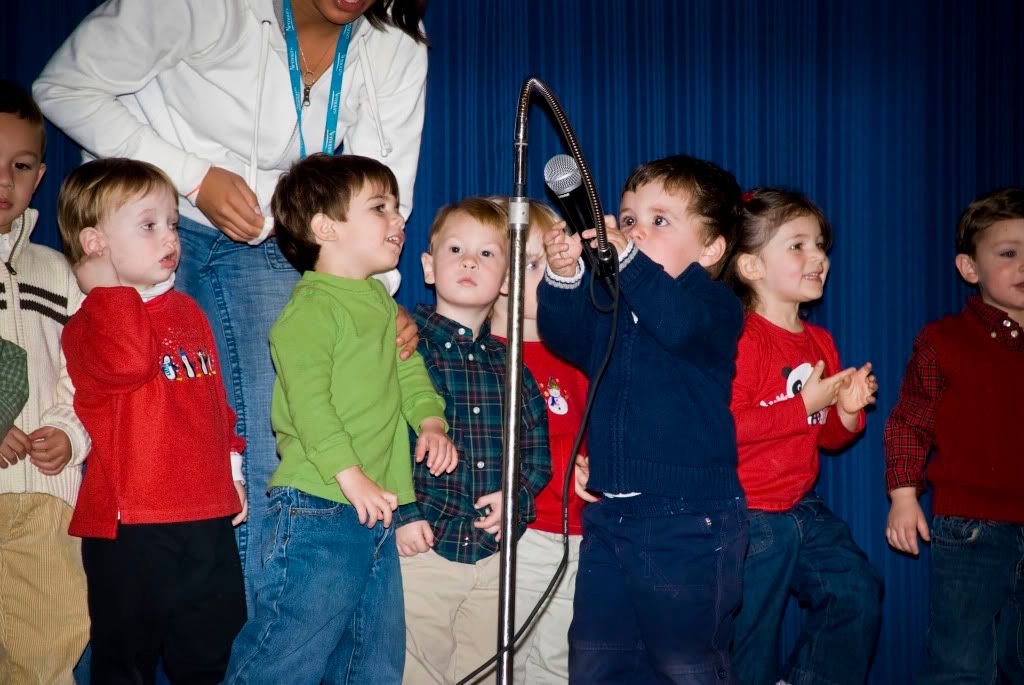 Here is Nicolo solo with Santa.  Just use you imagination as to what Francesco is doing...having a fit stage left.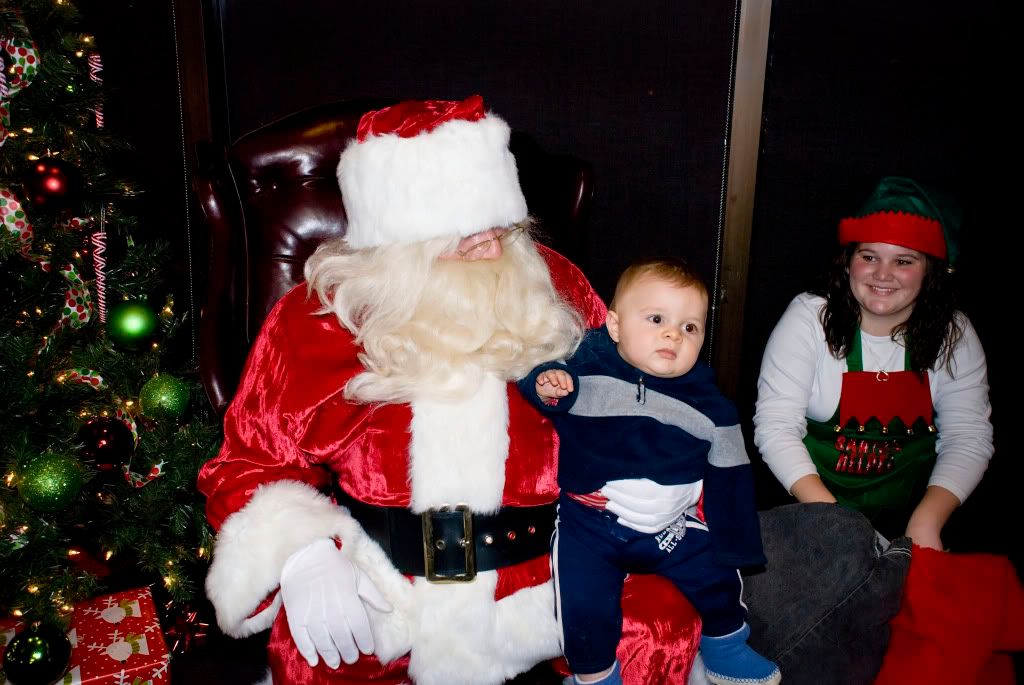 I tried to upload the video but it wasn't working.  I will try later.