As Nicolo approaches 18 months I find it bittersweet. My baby is no longer a baby by a long shot. He is just entering his language explosion and has a spattering of words that I make him say over and over again because it's so stinking cute. His repertoire consist of the usual Momma, Dadda, Nanna. He also can say bubba (bubble), ircle (cirlcle), chew-chew (a saying he hears a lot at the dinner table) and my favorite is Kecco (Francesco).
He can climb up and down the stairs (with close supervision of course) and get on and off the couch and Francesco's bed (the easier it is to jump on them with Francesco now), all by himself. He loves to ride with Francesco in the power wheels and has really taken to the big wheel. When he gets on the little bike I look at him and the baby is really gone.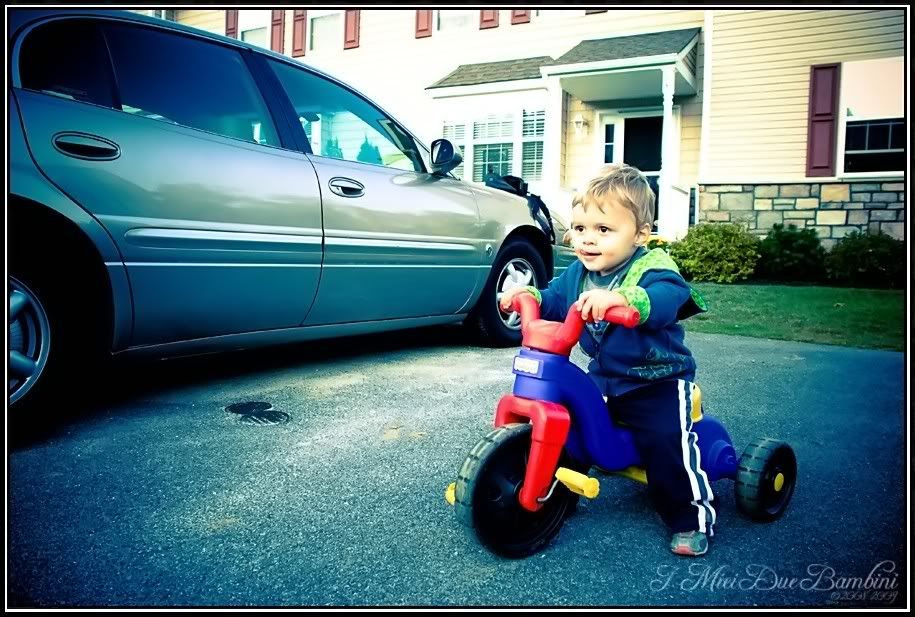 I am still in disbelief that 18 months has gone by so fast.