It's been two weeks since I have posted and just as long since I have held my camera to my eye. I took the plunge and sent it off to the manufacturer for a cleaning and adjustment. I really started to notice visible dust as well as a graininess to my photos even with a low ISO. It was really hard to pack it up and hand it over but I am certain I will be pleased I did once it has been serviced.
That being said I thought that I would be able to hold off taking any photos for a few weeks, come on how hard can it be?
Really hard. I see "photos" everywhere and there are times when I am out that I wish I had my camera with me. When I am home I just run for it and start snapping away. So I couldn't take it anymore and dug out the Point and Shoot. I messed with the settings and even was able to set it to take the photos in the RAW format. Hahahahahahahahahahaha!
First off, in the RAW format on a little point and shoot it took at least 6 seconds to write a photo to the card and I had to wait after hitting the shutter and even on a burst mode it was not good at focusing, then it wore the battery down in like 2 minutes. Not good.
Yesterday, since it stopped raining we decided to spend the afternoon out side. I was sitting on the ground while all the kids were playing and the neighbors were hanging out. I started seeing photos again, so I ran for the Point and Shoot. This time I just left it in JPEG, and played around with it in Aperture Mode.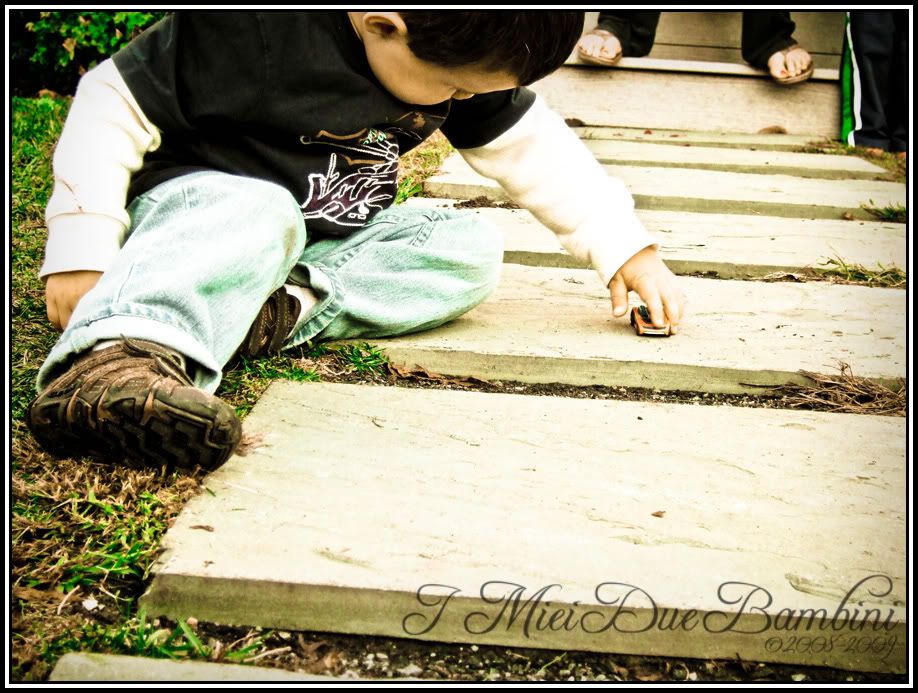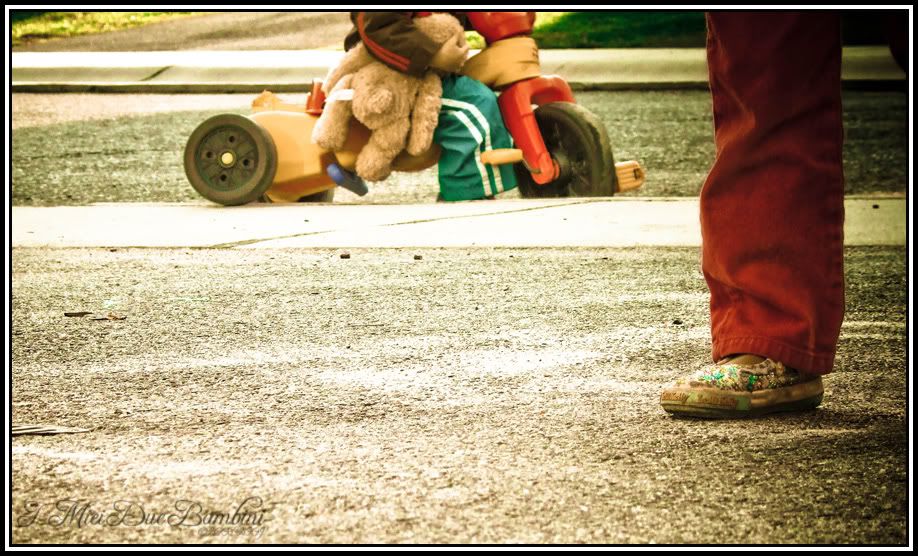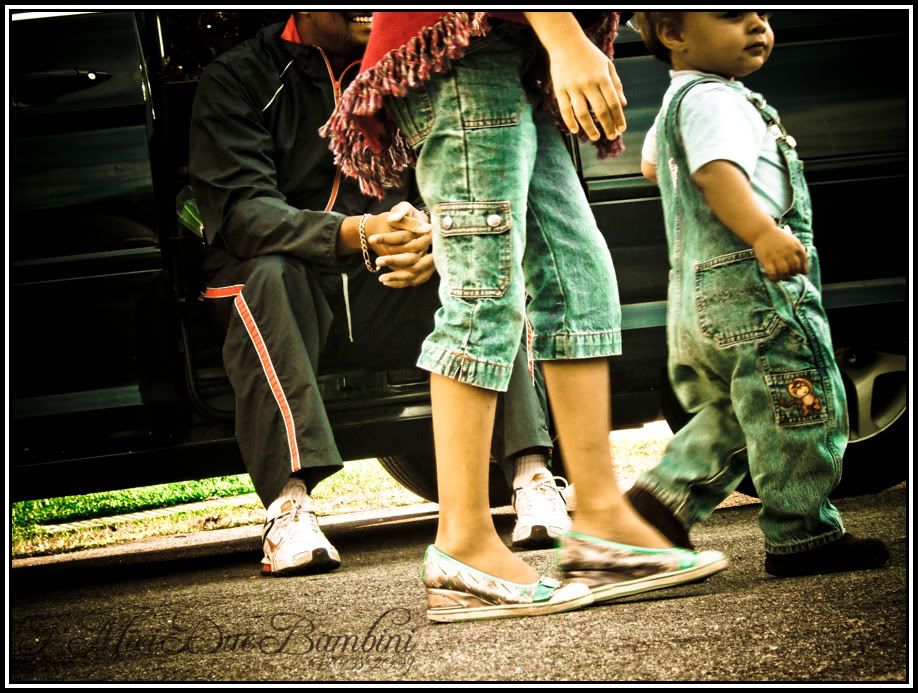 Last I checked, my camera status was
bill
, which I am hoping means that they are collecting payment and will be shipping it back to me soon.