My baby started Soccer this weekend, I think I was more excited than he was. So, we get there and he refused to put on the shin guards and did not want to participate. My heart was breaking. He talked about playing Soccer for weeks before this day. Now here we are and he wanted nothing to do with it.
I sat with him on the outskirts of the group as the other kids listen to the coach. They were all sitting on their balls and the coach started to play a Simon Says game. He turned to me and said, "I want to go next to him," so I let him go and backed away.
He then participated with enthusiasm, listened to the coaches and seemed to really enjoy it after the initial warm up (he still refused the shin guards, but I will take what I can get.
Here he is after finally deciding to go sit next to the other kids on his ball. Now that is all he talks about, getting to sit on the soccer ball.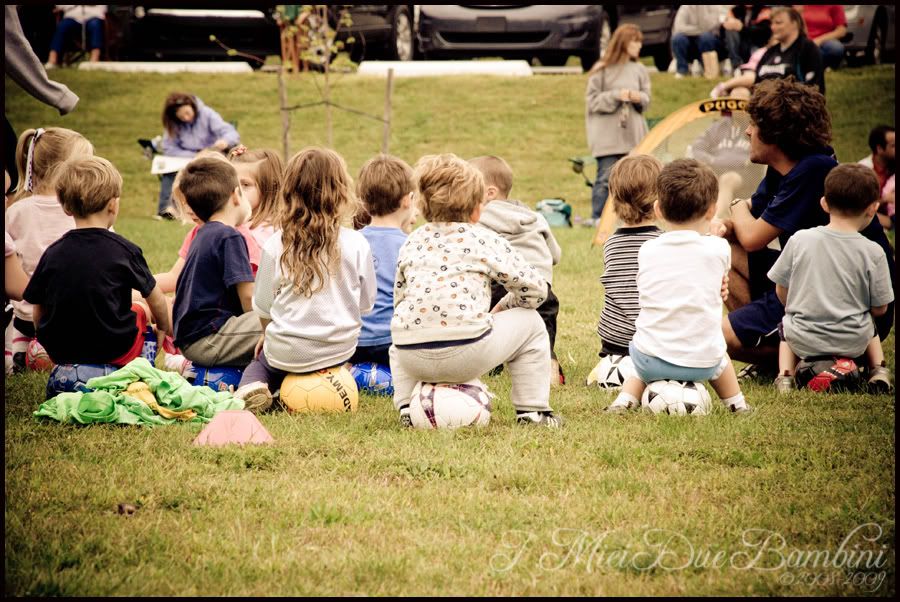 Bending it like Becham!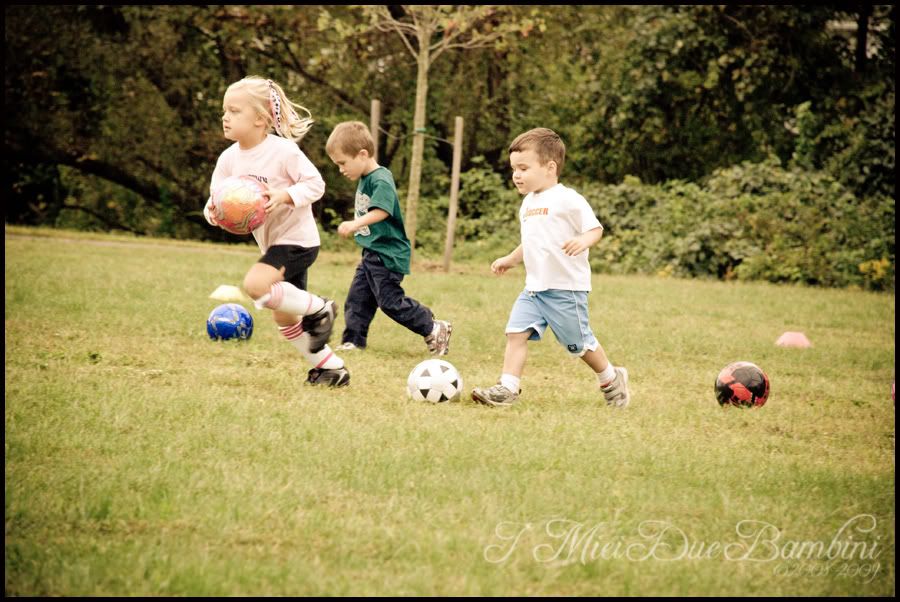 I love the pictures of Francesco playing soccer but I think the best shot is Nicolo working on his chin up, look at that little tongue.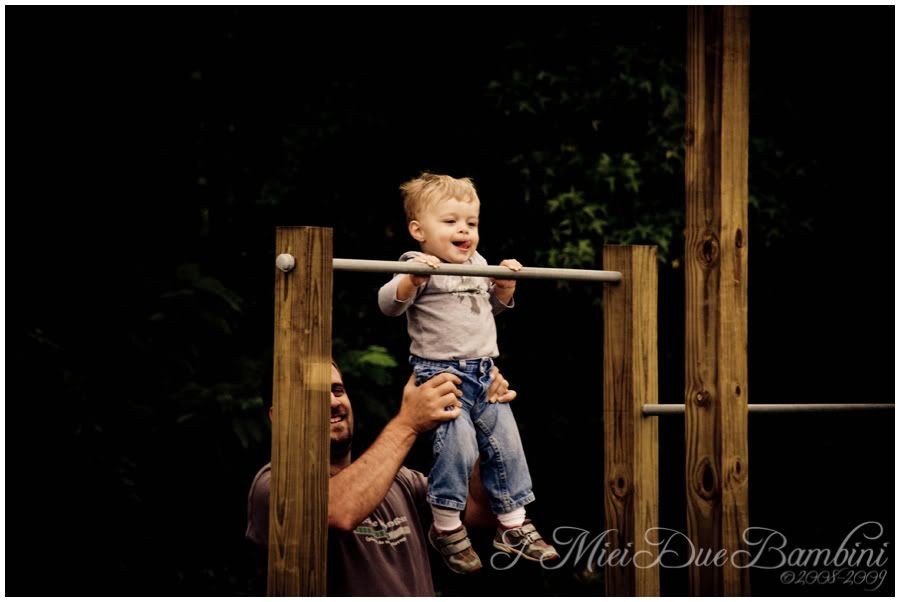 For more Best Shots swing by Tracey's over at
Mother May I
.