When Francesco was a baby we lived in 3 different homes, ours, my parents and my in-laws. We were bad at letting him cry it out at bed time, especially while living with the "rents". Once we were back into our own home we basically had to teach him to self sooth and go to sleep without us laying there with him or sitting in the room. It was a long road that we have finally turned off and he is really good at going to sleep and staying asleep on his own.
Occasionally I will walk past his room and see him still awake staring at the ceiling fan. He has that look like he is just about to fall into a slummer. I find it hard not to go in and talk to him, ask what he is thinking. Some days I do.
The other day I found him in the stare and went it to give him a hug. I laid on his bed to hug him and his face lit right up. I told him I would lay with him for a few minutes, and he was beaming. He didn't say a word, his face said it all. I could tell that I had totally made his day by taking the time to come into his room and laying down next to him for a moment.
I had a "MOM" moment. I almost wanted to cry. To know that the joy on his face came from the fact that I was there just overwhelmed me. *sniff, sniff*
As I went to leave the room I told him to have sweet dreams as I kissed him on the forehead, I told him to dream of Popsicles and ice cream. He turned to me and said, "Pizza too!"
Yes, baby...Pizza too!
Can some one please tell where my baby went?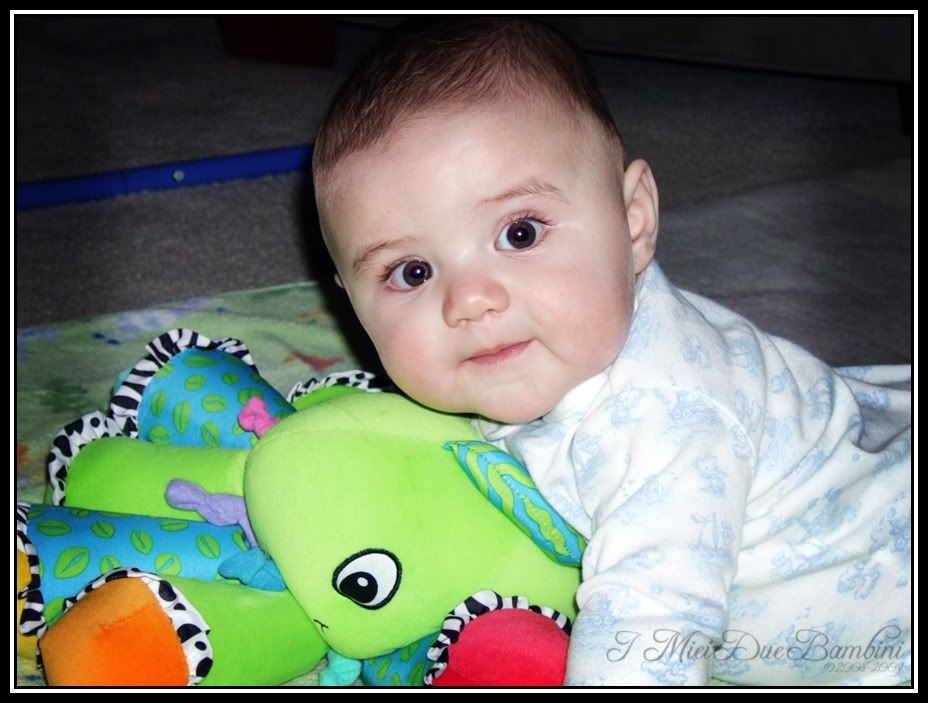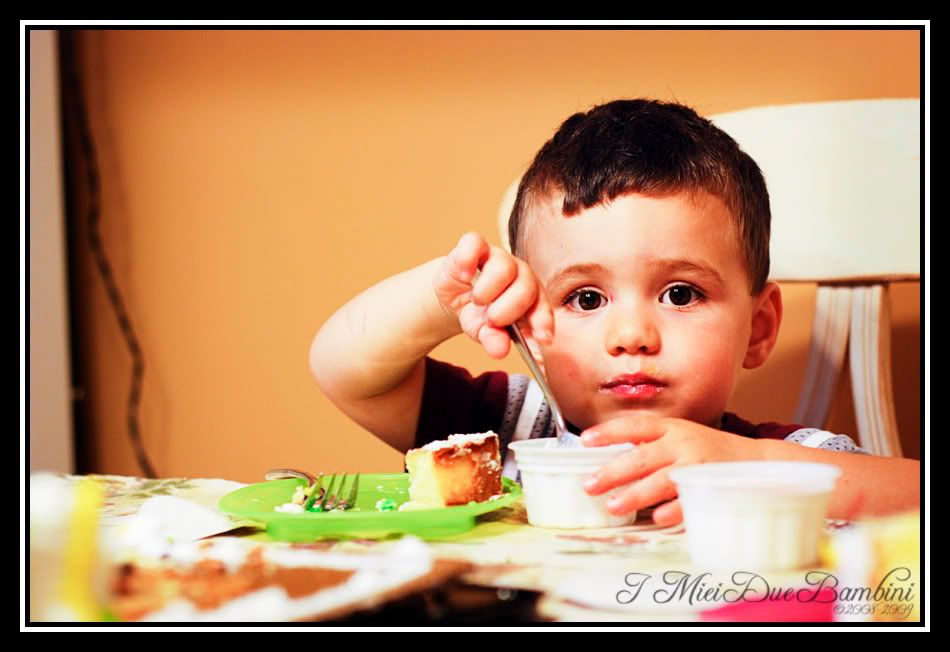 I am so glad to be recording these little moments. I also hope that they bring that little flutter to your heart the way they do mine.