Saturday was Scott Kelby's 2nd

Annual Worldwide Photo Walk

. I sign up a few months ago and was really looking forward to the day. I was not disappointed. The weather was fabulous and I meet a bunch of really nice people who I walked around the city of Philadelphia with and took a ton of photo's.
There is a little contest and even though I am fairly positive I won't win I am still going to summit 2 photos. That is the limit. I took over 300 pictures and processed at least 60. The first one is a self portrait which I just had to take. The other 9 I am mulling over which to enter. I would love any opinions on that.
Me!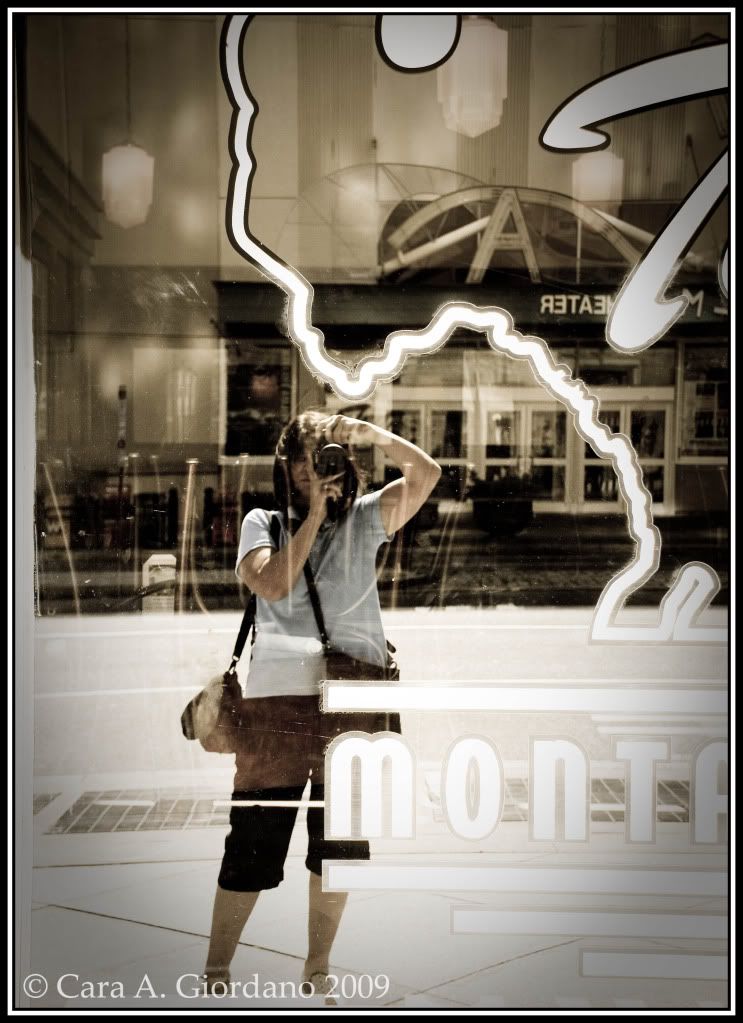 These are the concrete barrier around city hall.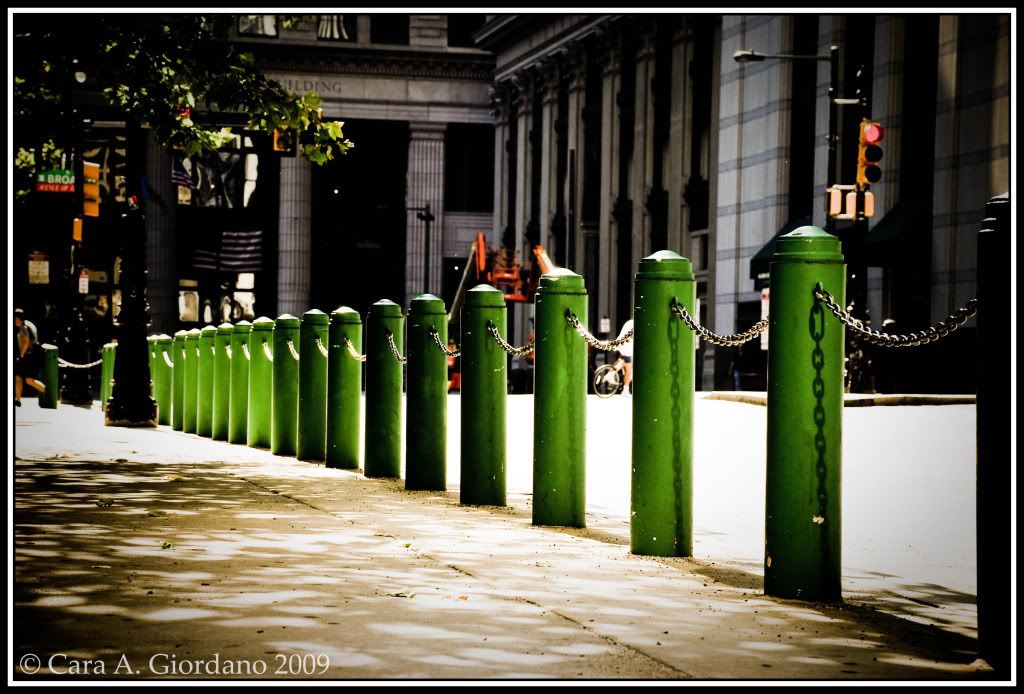 This is a Service Flag in the window at the Union League.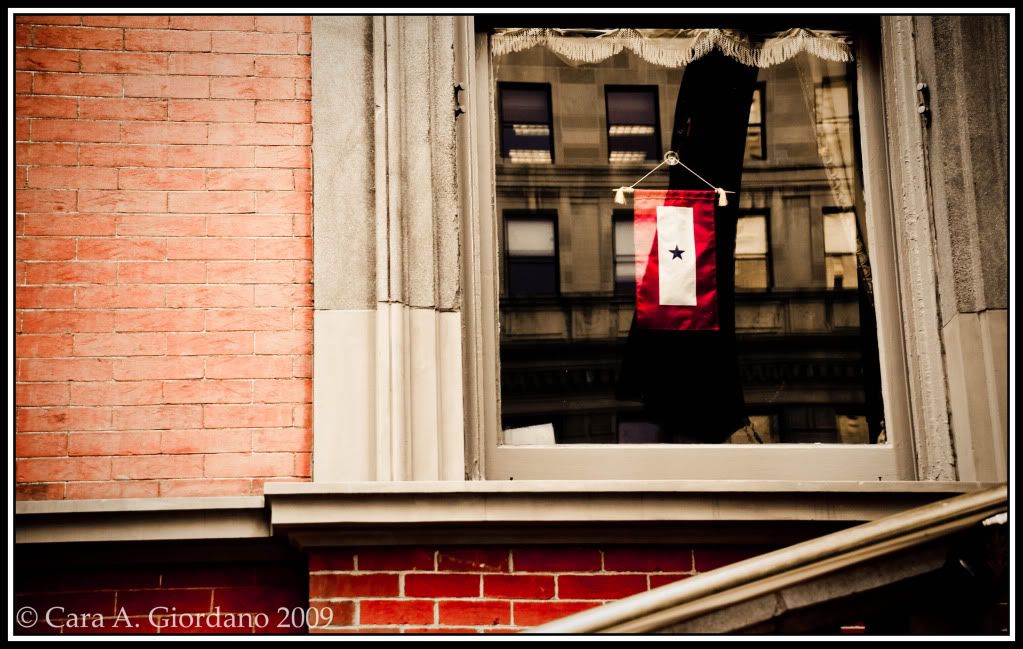 Looking down Spruce Street.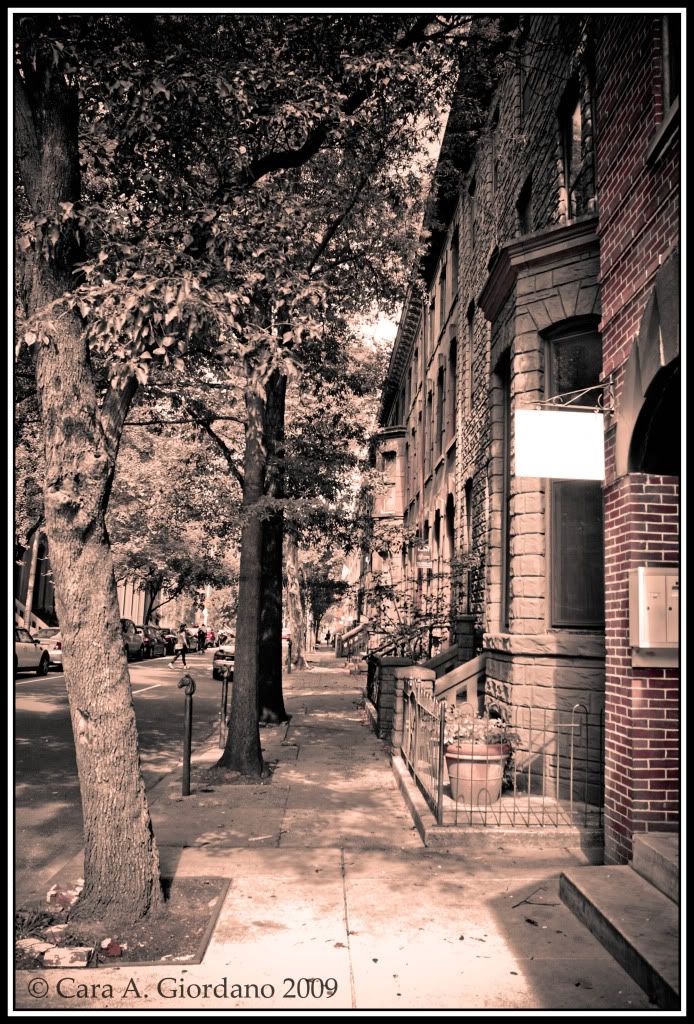 One of the many interesting Brownstones.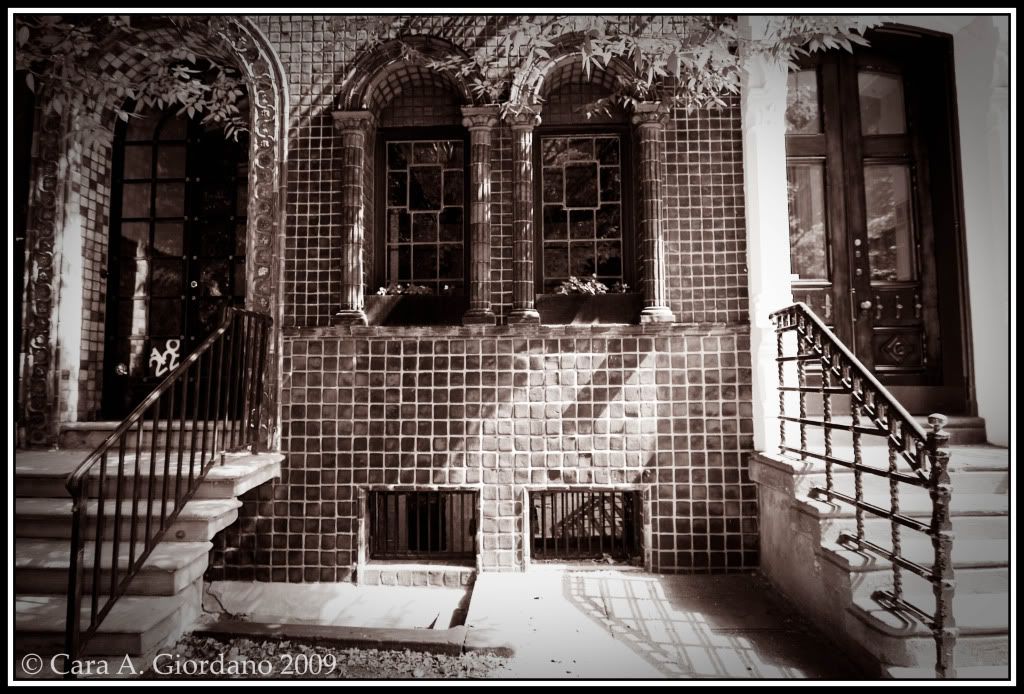 Soldier statue outside the Union League.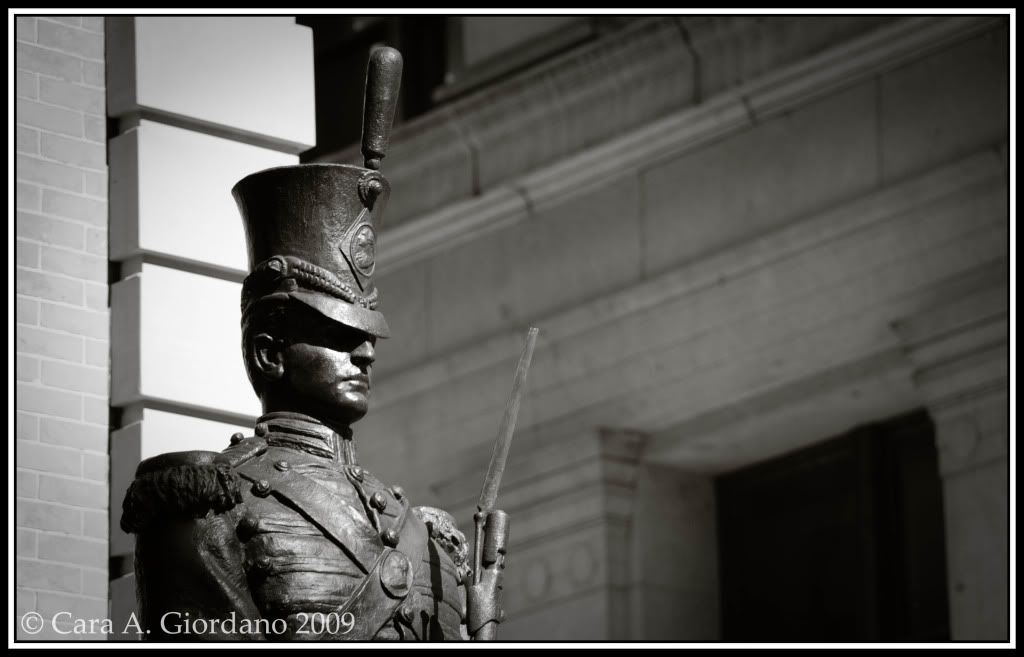 Building looking up from Locust Street.
Flower Box on one of the many brownstones.
Looking down Broad Street "Avenue of the Arts".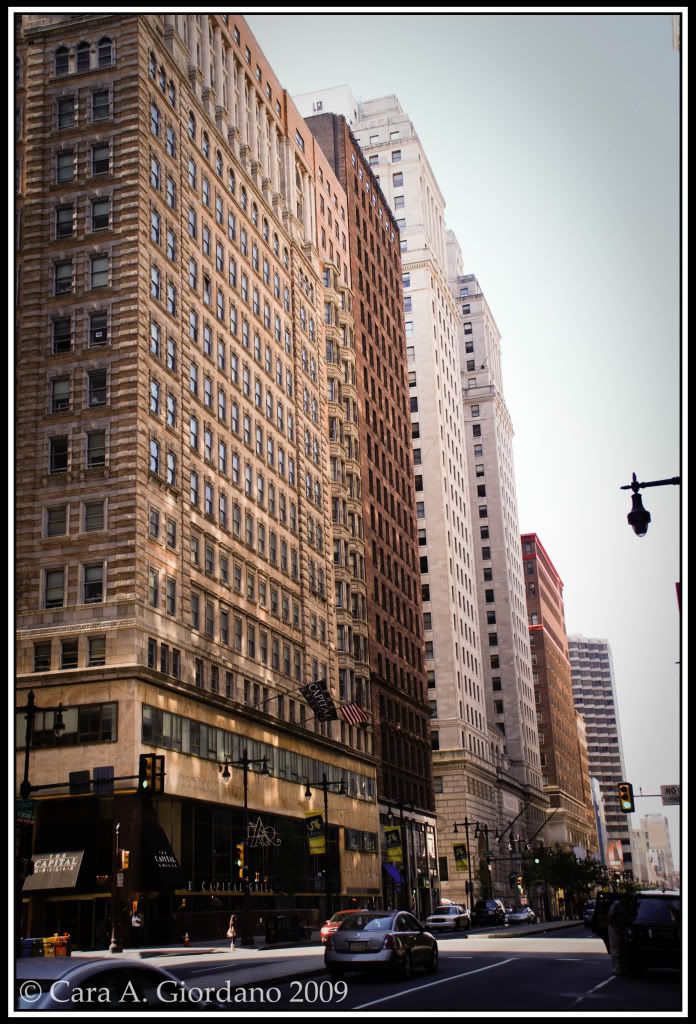 Looking up, Love Park.
I had such a good time and will definitely do it again. I am also inspired to go and do a photo walk on my own. It was really a great time.