Sunday was such a horrid day, cold and rainy ALL day long. Yesterday morning the sun came back. I grabbed my camera to take with me to work and was sitting at the light to turn onto the highway and this was the view.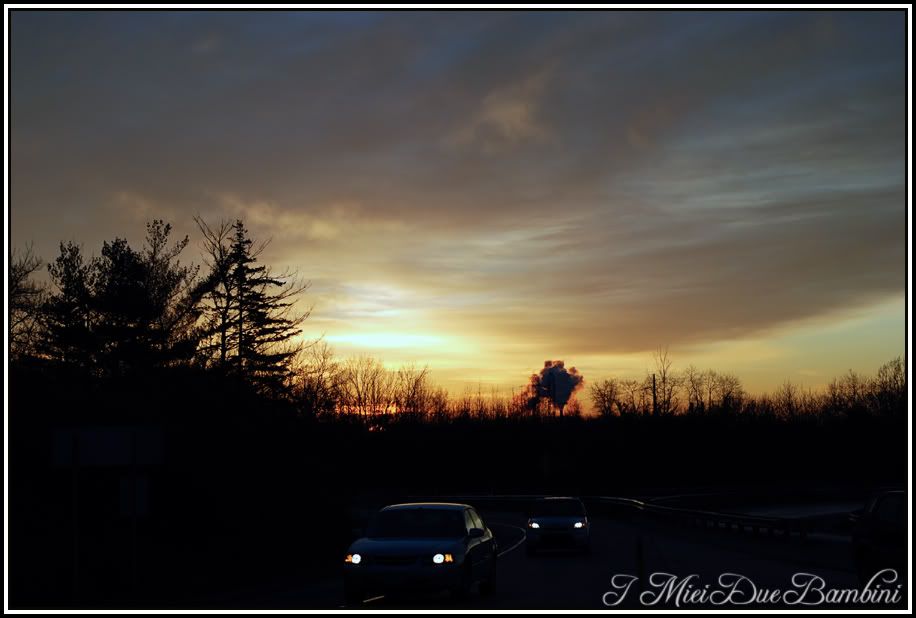 It was awesome to see the sun even if it only lasted a day, today has been overcast again. I would even settle for snow over rain at this point.
I just had to take pictures of the sunshine so that I don't forget what it looks like.
I think I might be getting a touch of SAD.